By Leon Gettler, Talking Business >>
IGNITION is the worlds first client engagement and commerce platform for professional services, and today it serves more than 100,000 clients worldwide.
Yet the business was only created in Australia in 2009 by accounting entrepreneur, Guy Pearson. How did it get to this level – in just 14 years – of being a global business helping accounting, bookkeeping and professional services businesses streamline how they engage clients … and get paid?
Mr Pearson said the key to setting up a global business was to "go early".
"We went early, earlier than most," Mr Pearson told Talking Business.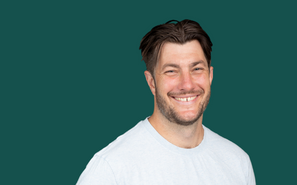 "I've watched a few businesses go straight from landing a few hundred or 1000 customers in Australia in B2B business software and head overseas. They would land over there and they will have raised a big chunk of money to build a much bigger team, where they were obviously going to have success – and then they get over there and tend to squander all the money that they raised
"We went early, on to the US, UK Canada. As a result we got to our first hundred customers. And as those businesses grew and the cloud adoption curve shifted in the B2B landscape in those countries, we were able to follow that on with investment and drive that right up," Mr Pearson said.
"We already had 50 customers from each of those regions before we had any presence there. So we thought there was interest. The research said the market was big enough to support our software. There weren't any competitors.
"But typically, the only way you can prove all of that is to get someone over there who can speak to customers, partners, industry bodies and everything else in their time zone and then go in and shake their hand."
Going beyond the cloud
Mr Pearson said the biggest problem facing accountants tended to be that they had moved to the cloud, successfully, but had not gone to the next stage of building up the advisory side of their business. Many accountants have problems communicating with their clients, he said.
"If you're an accountant and you've got clients, you're either too busy, or you have not put in the systems and spent enough time doing the research and development of your firm and have the tools in place to actually have conversations with your clients," Mr Pearson said.
"I think there is the opportunity to have the correct conversations."
Professional services people needed to be more proactive in their conversations with clients, he said.
Going beyond 'compliance income'
Mr Pearson said the accounting sector was reasonably resilient, being underpinned by 'compliance income'.
"The fall off will be with small business clients imploding," he warned. Ignition helped to provide indicators early, so the hard discussions could be raised by accountants.
"Now accountants who have those conversations with their clients will probably avoid all of that – and their clients won't go under," Mr Pearson said.
He said communicating, and especially having direct conversations, was the only way to keep clients on board.
One of the issues for accountants, and other professional services firms, was the frustratingly long cash cycles. Simply, it can take a lot waiting of time before they are paid.
The way to deal with that, he said, was to have the conversation with the client up front.
"Make sure you get a promissory of paying some of your fees at least," he said.
Doing that would ensure the firm could stay resilient in a tough period, Mr Pearson said.
Hear the complete interview and catch up with other topical business news on Leon Gettler's Talking Business podcast, released every Friday at www.acast.com/talkingbusiness.
https://play.acast.com/s/talkingbusiness/talking-business01-interview-with-guy-pearson-from-ignition
ends