By Leon Gettler, Talking Business >>
TECHNOLOGY has transformed the real estate industry – for consumers and agents alike.
Danielle Harmer, the general manager of product for all of Domain's agent products, who is also the general manager of the Allhomes area of the platform, said it has now become an essential part of the business,
Compared with 20 years ago, property technology (proptech) is now a crucial part of marketing a property as well as keeping agents in touch with vendors.
"Without it, we would be listing houses in newspapers and hope for the best," Ms Harmer told Talking Business.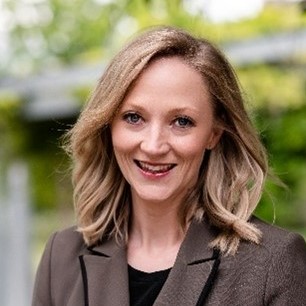 "A ton of investment is going into proptech, into portals, into all sort of technology that services the real estate industry in Australia."
Danielle Harmer classifies the technology in two 'buckets'.
One is around marketing and using the technology to reach the largest possible audience.
The other is in servicing real estate agents.
"There's a lot of complex processes that go into selling and listing a house and there's ton of technology that real estate agents use that are workflow solutions that help them look good in front of vendors and run what is a pretty complex process when people are selling houses," Ms Harmer said.
She said she made extensive use of data every day, looking at how much audience Domain has reached, the conversion on listing portals, the number of listings, the days on market.
"There is so much data in our world," she Ms Harmer said. "I would say I would use it every day, not only on the technology side to drive our roads and what we use our engineering capacity to develop, but also what we talk about with our clients and what we go to market and write about for our consumers. Facts about the property industry, as well as what we go to, our core business, which is our real estate agent industry," she said.
Ms Harmer said Domain has launched an artificial intelligence tool called Lead Scope which helps agents identify who in their data base might be looking to sell.
"AI and machine learning have been around for a long time. We're just seeing that space advance very quickly," she said.
Many agents were now starting to use the basics of ChatGPT when writing their listing copy for selling a house that is being placed on the market.
She said a large proportion of Domain's workforce were (tech) engineers.
"Domain is a technology business and a significant proportion of Domain Group's workforce are the incredible engineers that build on the technology that supports our real estate agents, our banking clients and our consumers," Ms Harmer said.
She said when there are few selling properties, "which is happening right now in the real estate market", agents have to use the technology to find listings and to win business. When there are a lot properties on the market, agents will use the technology to get in front of a wider audience.
"If I had to give advice to an agency choosing different technology to use, then you're going for scalability, you're going for integration, you're going to compliance and cyber security and something you know will survive the distance in the technology space," Ms Harmer said.\
Hear the complete interview and catch up with other topical business news on Leon Gettler's Talking Business podcast, released every Friday at www.acast.com/talkingbusiness.
https://play.acast.com/s/talkingbusiness/talking-business-interview-with-danielle-harmer-from-domain
ends