Pro Medicus wins over medicos with 3D imaging
By Leon Gettler >>
PRO MEDICUS is a great Australian health-tech business success story.
The medical imaging technology company was once trading at 50 cents a share. Fast forward to today and it's trading at $41.33 a share.
How did this company succeed in a sector where others have failed? How did it turn itself from a small Melbourne-based company into a global player with a strong market in the US?
The story of Pro Medicus's success lies in its acquisition of radiology platform, Visage Imaging that allows medical images to be accessed anywhere and with lower data requirements. It is the product the company now sells in the US and the US is more than 60 percent of its revenue.
When Pro Medicus acquired Visage, it was during the heights of the Global Financial Crisis.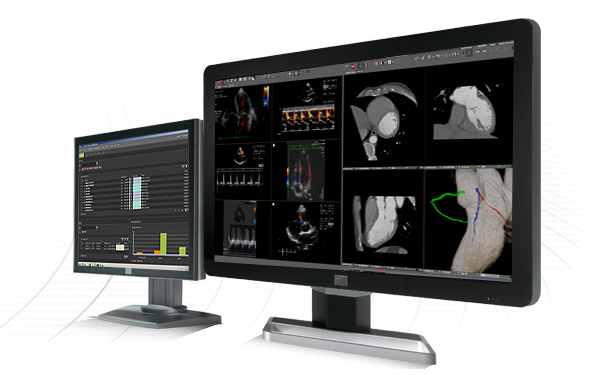 At the time, Visage was the life sciences division of a Nasdaq listed company that specialised in software for the defence industry which had invested heavily in building life sciences as the second string to their bow. But it was a loss-making division and they had to divest it.
There were a number of prospective buyers but Pro Medicus acquired Visage after six weeks of due diligence.
FORTUNATE BUYING DECISION
Pro Medicus CEO Sam Hupert said it was the best business decision he had ever made.
"We've been very happy, not just financially. The product itself is on the world stage and it does a lot of good," Dr Hupert told Talking Business.
"It's something that really enhances clinicians' capabilities so it's exciting not just from the financial point of view but also in terms of what it does from the clinical side."
"The product which we bought had this great streaming technology but it was only used for the very advanced visualisation of 3D, so it was it was really designed to sit on top of someone's system that was predominantly 2D and then called in when you needed the more fancy things."
Dr Hupert realised that even if a radiologist was looking at a CAT scan of chest, they needed to look at the x-ray from one desk top that could do everything. Pro Medicus was the only company that could do both 2D and 3D.
"It took a while for the market to understand what made this mouse trap so different," Dr Hupert said. "A lot of our competitors thought who are these guys? They are too small, they'll never be able to put it in – but thankfully we proved them wrong and that reset us in the market and we've progressed significantly since then.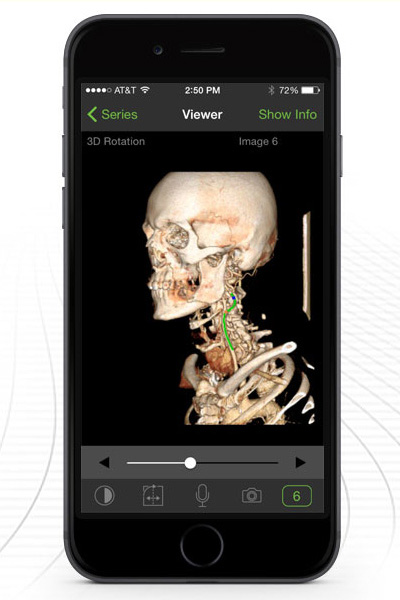 "The product we sell in the US is the clinical product. It's what the radiologists use on their desktop to call up images, enhance them, make them into 3D as needed. Think of it as an Adobe for radiologists."
BUSINESS BEST MEDICINE
Extraordinarily, the idea of Pro Medicus came to Dr Hupert when he was working as a general practitioner with a small practice in the Melbourne suburb of Coburg. He put the business together when he met Anthony Hall, a systems analyst, at a wine tasting
"This fell on me as an idea with Anthony Hall," he said. "At that stage, doctors didn't have computers. There wasn't even the IBM PC when we first started talking about it and it just grew from there.
"Eventually it got so busy … I realised I had to choose between being in the IT space or clinical practice and I thought I could always go back to the practice – so I left the practice full time and, as they say, the rest is history," Dr Hupert said.
"In my medical training, the word computer wasn't even used. CT scanning, which is computerised stenography, had just come out then, and I just thought it would be the new form of literacy. I was looking for a computer to buy myself to tinker around with and one thing led to another – and here we are."
www.leongettler.com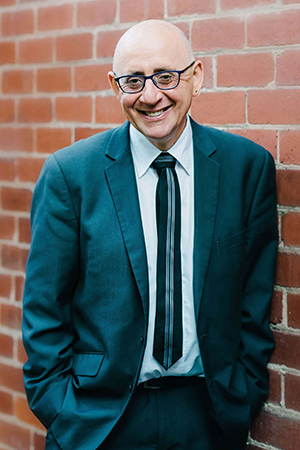 Hear the complete interview and catch up with other topical business news on Leon Gettler's Talking Business podcast, released every Friday at www.acast.com/talkingbusiness.
ends