WESTERN SYDNEY University today hosted, in partnership with NSW State Member for Vaucluse Gabrielle Upton, the industry forum, Accelerating Research and Innovation in NSW, at its Parramatta City campus.
The forum is part of a collaborative campaign to drive innovation and research commercialisation in New South Wales.
With rates of disruption and change accelerated by the shift to digital and the post-pandemic economy, the NSW Premier launched in January 2021, the NSW Action Plan for Accelerating Research and Development (R&D).
The plan was guided by an Advisory Council, chaired by David Gonski AC, with membership drawn from the business, investment, startup and tertiary education sectors.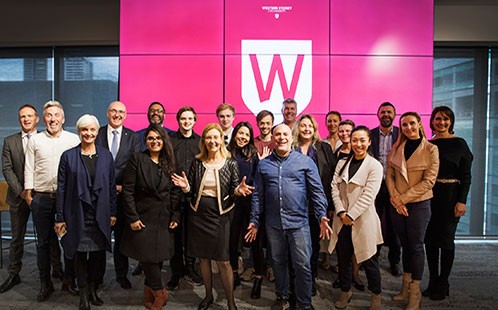 The Plan's five Priority Actions are to: Launch a Small Business Innovation Research program; boost 'open data' from government so businesses can make better decisions; turbocharge precincts to attract technology industries and investment; target strategic support for NSW universities; and establish an R&D matchmaking platform.
Western Sydney University's vice-chancellor and president, Barney Glover, joined a panel of experts chaired by NUW Alliance chief operating officer, Jane Reynaud. The panel also included Sarah Hill (CEO of Western Sydney Parkland Authority), Emma Johnston (dean of science at UNSW) and Rebecca Pham (accelerator manager, Launch Pad at Western Sydney University).
"NSW is emerging strongly from the pandemic, and is in a prime position to invest in translating innovations into practical solutions that address collaboratively identified challenges," Professor Glover said.
"This plan is an excellent platform on which to capitalise on that opportunity."
Ms Upton, who apart from being the State Member for Vaucluse, is the Parliament Secretary to the Premier, led the development of the Action Plan and shared her vision for turning the plan's priorities into commercialised products and services that benefit the people of NSW.
"On 1 June 2021 we launched the Action Plan's first priority – the $24 million Small Business Innovation Research Program calling on SMEs to bring forward innovative ideas to solve discrete government agency problems. This is just the start of the rollout of the Plan's priorities", Ms Upton said.
To find out more, visit the Accelerating R&D in NSW Action Plan website.
ends