CouriersPlease CEO drives industry leading transformation
AUSTRALIA's courier, express and parcel (CEP) market has been forecast to grow to $15 billion by 2025 – according to a Mordor Intelligence report – thanks to an online shopping boom worth $47.9bn last year. This is projected, according to IbisWorld research, to increase 8.9 percent this year alone.
It is in this environment that Richard Thame has strong ambitions for CouriersPlease (CP), having joined as CEO in February this year.
"Australia presents a significant growth opportunity for the CEP market, largely due to the surge in online purchases, its readiness to adopt innovation, its established trading ties with South East Asia, and a relatively stable economy," Mr Thame said.
"This is despite the increased operating costs for the industry on the back of rising oil prices, supply chain disruptions and the challenge of scaling up fast to meet demand.
"The industry is also going through much change and consolidation, presenting an opportunity for CP to build on its strengths as a reliable, innovative and sustainable delivery provider with a 40-year heritage."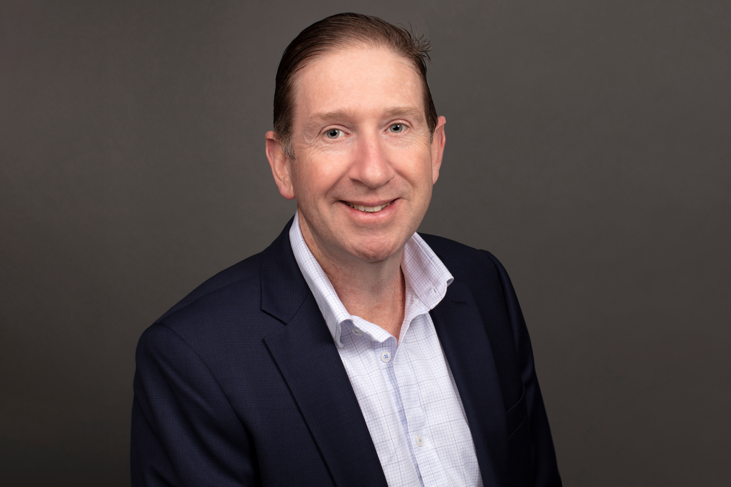 Mr Thame said in the coming three years the most successful industry players will be those that "digitise their operations, outside of physical deliveries; can pivot quickly to respond to external economic, supply chain and environmental changes; and can disrupt the traditional delivery model to deliver an enhanced customer experience".
"The challenge for large, recognised carrier networks is to evolve their traditional models, by leveraging their national footprint, large warehousing network and fleet, brand recognition, industry and customer relationships, and deep understanding of the industry – all of which take many years to establish."
Singapore Post advantages
As part of the Singapore Post (SingPost) group, Mr Thame said CP was able to offer customers a range of services from warehousing, logistics technology, parcel delivery and logistics optimisation.
He said the CP franchise model sets it apart from other providers and means that customers are dealing with fellow business owners rather than delivery drivers.
Mr Thame said CP's strong metro fleet would help it continue capitalising on the growth of eCommerce in capital cities, while its expanding regional fleet will "provide a better service for the many Australians that have moved to regional areas in recent years".
Over the next three years, Mr Thame said he would focus on building CP's capability to meet rapidly growing demand – including in new areas – continuing its strong growth, and transforming the company into one that is sustainable, has a flexible workforce, offers customers more choice and has a stronger digital footprint.
"The customer experience will be an important litmus test for the success of the CP growth strategy," Mr Thame said.
He said CP was also eyeing global growth.
"We want to tap into global e-commerce trade – up to now, we have been leveraging the SingPost network to deliver to other markets. Working with SingPost, we will launch CP cross-border deliveries, for customers importing products into Australia and providing our current local customers with cost effective access to global markets."
Revitalising CP franchise model
Locally, Richard Thame plans to revitalise the CP franchise model, which is backed by more than 800 franchisees across 847 active territories.
Passionate about franchising and innovation, Mr Thame is also a director of the Franchise Council of Australia.He has held leadership positions at franchise brands McDonalds and Thrifty, in addition to Fastway Couriers where, as managing director, he led the sale of the company to Aramex and implemented innovations such as the Blu Couriers crowdsourcing platform.
Prior to joining CP, Mr Thame led transformational change as CEO at Snap Print and Design.
Sustainability will remain an important part of the company journey, he said. SingPost has recently announced a 2050 net-zero emissions goal for its global network, and since 2020, CP has been developing sustainable initiatives towards that goal. The company offsets 100 percent of its operational emissions, backed by a LowCO2 certification from The Carbon Reduction Institute.
"From a growth perspective, we will place great emphasis on the customer experience," Mr Thame said. "We will be delivering a comprehensive product suite with a fully digital customer experience that includes self-service products, recognising that we are an extension of the brands that we deliver each day."
Mr Thame is enthusiastic about building on the growth and success that CP has achieved. With a passion for working with teams, customer experiences, growing franchisees, and leveraging technology platforms, his vision for CP is clear.
"It is an exciting time to grow one of the country's most successful and respected parcel delivery companies, in a rapidly changing environment," Mr Thame said. "In the last two pandemic years particularly, CP has cemented its reputation as one of Australia's most reliable and sustainable carriers.
"Its efforts in sustainability, innovation and operational performance, and its highest-ever growth, have been recognised through multiple award wins, and have resulted in a rapidly growing franchisee network, a wealth of new talent joining its executive ranks, and strong revenue growth. I look forward to taking the business to the next level."
ends