By Leon Gettler >>
IMAGINE a supermarket which is completely digital. One where you can order your food from a web app or through WhatsApp and get it delivered within 20 minutes. At a cheaper price.
That's the offering from Geezy Go, part of the Geezy Global group, which has Australia's first digital supermarkets operating in Sydney and Melbourne and plans to expand around Australia.
Geezy Go has warehouses across the cities. The warehouses are closed to customers. The pickers and packers select and pack the groceries and the drivers are sent out on e-bikes to deliver the goods to the customer within 20 minutes of them placing the order.
Geezy Global, which also operates in New Zealand, the UK, the US and India, works with brands right around the world and Geezy Go is also working with Australian brands.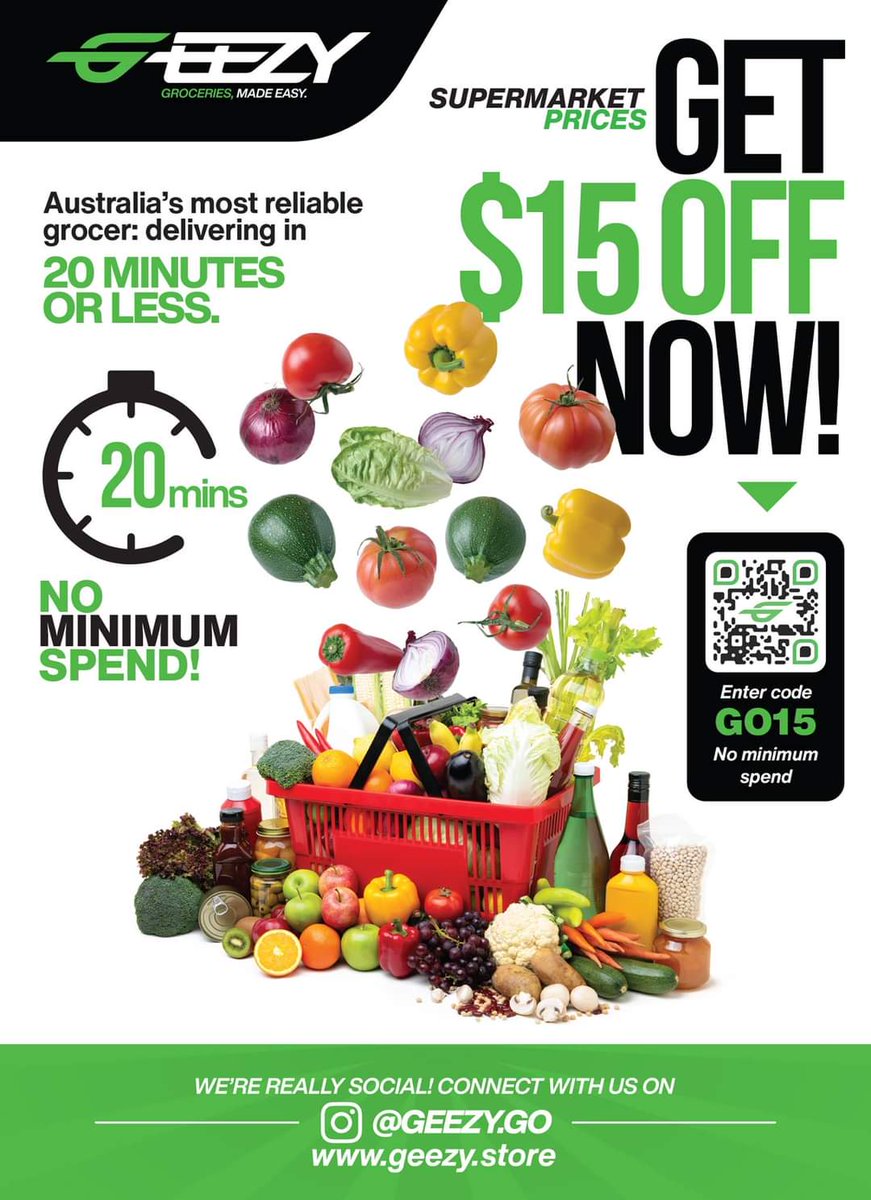 Geezy Go vice president of growth and strategy, Dhruv Kohli, said the company was building a section in its app, www.geezy.store, for local producers and local brands.
"We buy all the produce from our local farmers and we are aiming to promote localisation, helping these small entrepreneurs who are coming up with new brans to the market, helping them get featured on our web apps and giving customers access to their products in just 20 minutes, " Mr Kholi told Talking Business.
This means customers can get anything they normally buy at supermarkets from Geezy Go.
LOWER OPERATING COSTS DELIVER SAVINGS
Mr Kholi said the goods at Geezy Go were cheaper because they were not burdened by the real estate charges of stores, cleaning and electricity costs. Geezy also has an Australian workforce of just 38. With such lower margins, the reduced costs are passed on to customers.
"Instead of having 10 different varieties of olive oil, we'll work with just two varieties of olive oil," Mr Kholi said.
He said Geezy Go was planning to expand from Sydney and Melbourne, and will extend to Brisbane, Adelaide, Perth and Hobart
Customers don't have to download anything, he said. They just go to www.geezy.store, pick the items, pay online through Stripe, and the order will come to the team which will pack and pass it on to the drivers who deliver it in 20 minutes.
He said Geezy Go has a 99 percent satisfaction rating from customers and the average delivery time is 15 minutes.
Mr Kholi said Geezy Go was growing by word of mouth.
"We deliver to someone in one apartment building and then you see the next day, four others are ordering from the same apartment building," he said.
USING WHATSAPP TO PROMOTE
Mr Kholi said that while a lot of companies are relying on email support and chat support, Geezy Go is using WhatsApp.
"We have WhatsApp support," he said. "So basically if you are not finding the answer for everything, anything in the app, or you want to know anything, you just WhatsApp us and our team will respond within one minute."
Mr Kholi said Geezy Go was now building a service where people can do their shopping on WhatsApp.
"Soon you'll be able to order your groceries from WhatsApp as well," he said. "You can see all the items on WhatsApp.
"You can just choose and our team will deliver it to you," Mr Kholi said.
Hear the complete interview and catch up with other topical business news on Leon Gettler's Talking Business podcast, released every Friday at www.acast.com/talkingbusiness.
https://play.acast.com/s/talkingbusiness/talking-business34-interview-with-dhruv-kholi-vice-president
ends