Renovatio shifts health focus to simply 'staying well'
By Leon Gettler, Talking Business >>
SINCE the pandemic, people have been drawn to health and immunity issues.
Renovatio Bioscience, one of the country's fastest growing health and wellness brands, is addressing this now and is selling its branded 'staying healthy' product in Woolworths' supermarkets.
Renovatio is the brainchild of Dr Vincent Candrawinata, a food scientist, clinical nutritionist, researcher and health and wellness expert who developed the product while doing his PhD at the University of Newcastle -- and key elements of Renovatio have been drawn from his research on apples.
He said his firm's research during the pandemic found that people wanted online health information without the vanity aspects (eg: how much weight do I have to lose?). People now wanted to know how they and their families could 'stay' healthy.
Dr Candrawinata said boosting the immune system was not good for one's health. The better alternative, he said, was to ensure the body was healthy enough to fight off diseases.
"When we look at the market, the majority of immune support supplements only address the systems, like runny nose or sore throat," Dr Candrawinata told Talking Business.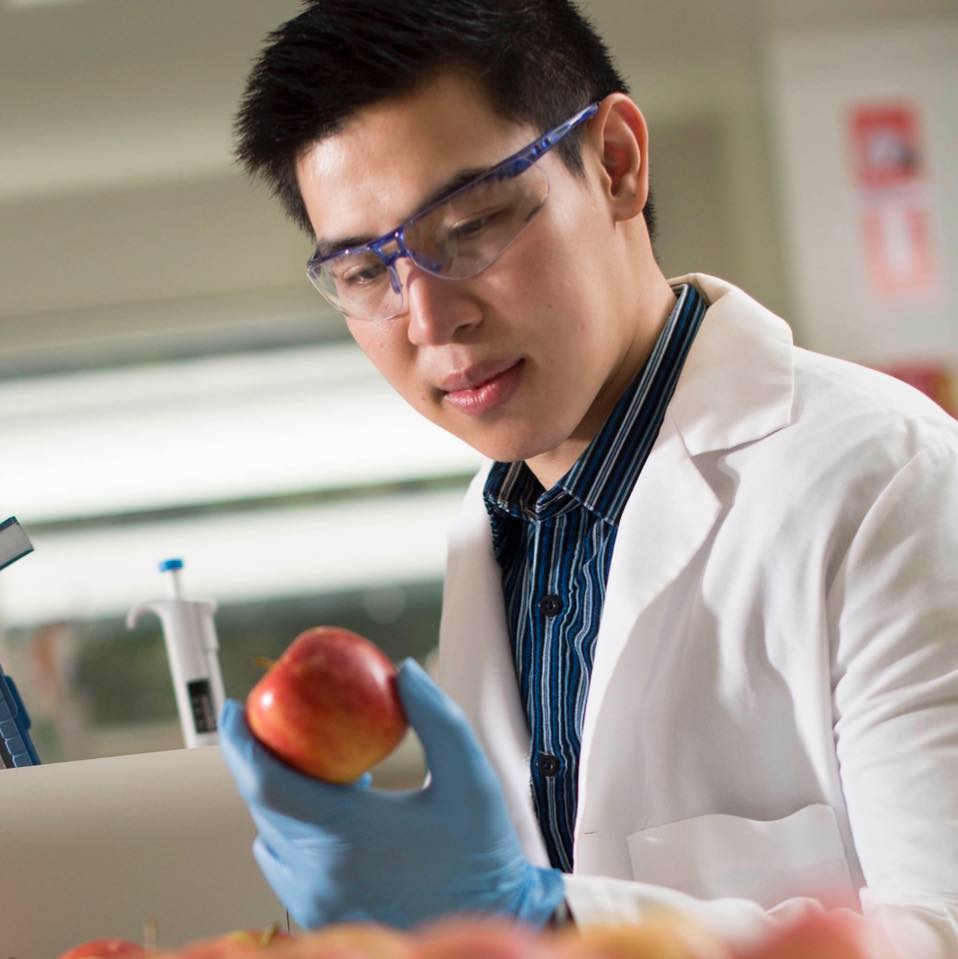 "As a scientist, you know that 70 percent of your immune system originates from your gut health, and this is what we're trying to do. We're trying to address the immune system aspect as well as the inflammation aspect because a lot of people understand they can fall sick from viral or bacterial infections but not a lot of people know that inflammation is the root cause of the majority of diseases that we experience," he said.
Key components
Ingredients in the Renovatio products include antioxidants which he developed during his PhD research, Quercetin to support healthy digestive system function and to relieve inflammation and reduce free radical damage, plus zinc and vitamin C.
Dr Candrawinata said this was not to boost the immune system, but instead it is there to ensure the immune system works properly. It brings the body to a homeostatic state where it can respond properly to infection and inflammation.
Renovatio is working with Australian apple farmers to produce ingredients for its product. Dr Candrawinata said he had been working with apple farmers during his research.
The main supplier is the Australian Apple Farmers' Co-operative.
Support from Woolworths
Dr Candrawinata said Woolworths had been "nurturing and collaborative" and that Renovatio has now become one of Woolworths' best-selling health products.
"The support that they give us in terms of logistics, in terms of warehousing, in terms of fulfilling demand, have been just phenomenal," he said.
"We have a very strong collaborative spirit in our research team. I'm very happy that my experience as an academic is applicable to the retail giant and we have been very fortunate to have a really good partner in terms of achieving our dream as a company and my personal dream."
Dr Candrawinata said fundamentally Renovatio sought to reduce the body's inflammation rate.
"One of the reasons the body can't respond properly to the chance of infection is because our body is too busy taking care of inflammation," he said.
"If we give health to our body to fight off inflammation, it means we are giving our bodies a much better chance to do what they're supposed to do efficiently."
Hear the complete interview and catch up with other topical business news on Leon Gettler's Talking Business podcast, released every Friday at www.acast.com/talkingbusiness. https://play.acast.com/s/talkingbusiness/talking-business9-interview-with-dr-vincent-candrawinata-fro