QUEENSLAND commercial litigation law firm, Sajen Legal, has appointed Vincent Berry as a director of the firm.
Mr Berry said he had been drawn to the firm's "unwavering commitment of delivering consistently exceptional service to its clients" when he joined Sajen Legal in 2017. Mr Berry had already enjoyed extensive success in the field of commercial litigation, where he focussed on insolvency and bankruptcy, restructuring, asset protection, building and construction, and various other commercial disputes, before joining Sajen Legal.
Now Sajen has recognised Mr Berry's significant contributions and dedication to providing the highest quality service to clients, Sajen Legal founder and director, Kyle Kimball said.
"Vincent is highly regarded for his innovative approach to protecting clients' interests and has demonstrated an outstanding ability to handle complex cases," Mr Kimball said.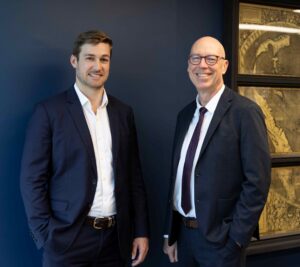 "He has routinely provided expert advice to insolvency practitioners and has achieved significant success in defending claims brought by liquidators, the Australian Taxation Office (ATO), banks, and other creditors and he has been an asset to the team from the moment he joined us.
"His legal acumen and dedication to client success align perfectly with our firm's values and as we continue to expand our services and reach, Vincent's expertise will be instrumental in helping our clients achieve their strategic goals," Mr Kimball said.
Mr Berry's primary focus will continue to be helping clients protect their businesses and assets and, with the building and construction industry expected to continue to be under significant economic pressure, he expects to draw upon his experience in this sector to assist clients in navigating the complex legal landscape.
"I am looking forward to what the next decade holds," Mr Berry said.
"Without a doubt there are some challenging times ahead for many industry sectors and we are already seeing this with the construction industry facing significant pressure with several high-profile company failures occurring.
"The sleeping giant that is the ATO has also started to stir into action with a significant increase in enforcement activity and the Australian Financial Security Authority (AFSA) is predicting that personal bankruptcies will almost double over the next 12 months.
"Becoming a director and being able to help grow the business while also being able to give back to the community was always something I aspired to and I look forward to building on the great foundations and reputation that has been built over many years by Kyle and Tim (Borham, Sajen Legal director)." Mr Berry said.
Mr Berry's appointment marks a strategic move by Sajen Legal to ensure its clients' prosperity in the post-pandemic landscape.
Mr Borham said, "With Vincent's expertise and the firm's commitment to excellence, Sajen Legal stands ready to support clients in navigating the challenges and seizing the opportunities that lie ahead."
ends