Vantari VR appoints Jay Kahlon, moves into US healthcare market
AUSTRALIAN medical virtual reality company, Vantari VR, has signalled its international expansion plans with the appointment of Jay Kahlon in the US as 'head of product'.
Vantari VR co-founder and co-CEO, Nishanth Krishnananthan said he was "thrilled to have Jay on the team and I look forward to the impact his appointment will have not just on the business, but on the industry more broadly".
Dr Nishanth said over the past decade, Mr Kahlon had been "masterminding" solutions to counter healthcare worker shortage, standardisation of healthcare and cost of healthcare training.
"Jay has strategically launched 45-plus products ranging from hardware, software, cloud and mixed reality, to the healthcare simulation market in the US that continues to empower educators and trainees across the globe," Dr Nishanth said.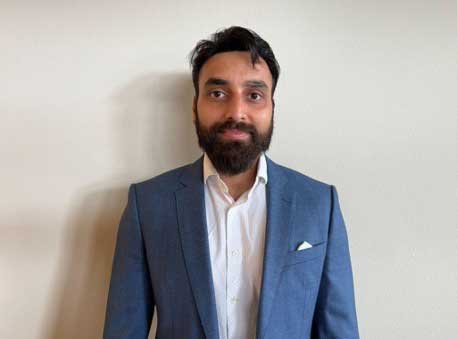 The appointment comes on the back of Vantari VR having been found to reduce medical error by an astounding 40 percent, as part of a research program conducted in partnership with the University of Wollongong (UOW).
The research also found the training software had helped student clinicians to improve performance by 32 percent and adherence to safety and hygiene by 39 percent.
Looking ahead, Dr Nishanth said Vantari VR aimed to successfully expand business to the US markets to deliver procedural training to doctors, nurses and medical students, with a mission to eliminate medical error, through standardisation in the delivery of training across the board. Alongside the co-founders and so-CEOs – Dr Nishanth and Dr Vijay Paul – Mr Kahlon said he was looking forward to speaking with healthcare organisations and universities across the US in the coming months and beyond.
Shortly after graduating from the prestigious University of Washington, Mr Kahlon joined the team at Blue Phantom – an early-stage American start-up focusing on ultrasound simulation that was successfully acquired by CAE Healthcare in 2012. Throughout his time at Blue Phantom and CAE Healthcare, Mr Kahlon served in multiple roles ranging in product development, business development, operations and marketing, ultimately scaling Blue Phantom to becoming a world leader in ultrasound simulation and training.
In his new role as Vantari VR head of product, Mr Kahlon will be providing support to the team in areas ranging from product and platform vision and development, roadmapping, identifying and developing strategic and clinical partnerships and business development.
Of his appointment, Mr Kahlon said it was "an exciting opportunity to support Vantari VR" as the business expands into international markets "and continues to lead as early adopters in using virtual reality platforms to overcome barriers of the real world".
"The vision Vantari has laid out utilising virtual reality to enable access to world-class clinical procedural training, regardless of educator availability, simulation space and self-directed learning has greatly resonated with how I envision our collaboration can disrupt the status quo of access to world-class healthcare training," Mr Kahlon said.
Driven by his passion for bettering healthcare, Mr Kahlon envisioned technology as the bridge that would enable global equality in healthcare accessibility and affordability. He said he believed he had found the perfect match across international waters with Vantari VR.
"Speaking to the Vantari team, the clinical, technical and educational knowledge that the team encompasses was incredibly impressive," Mr Kahlon said. "Vantari VR has done a brilliant job with their remarkable technology platform and has shown outstanding efforts in advancing healthcare procedural training across Australia within a very short amount of time."
Dr Nishanth said, "Jay's spectacular track record of integrating emerging technologies in the US market to enhance healthcare education speaks volumes to his immaculate capabilities in transcending the healthcare industry alongside Vantari VR.
"His personal mission to democratise access to healthcare training internationally with the transformative technology of virtual reality aligns with our goals for Vantari VR, and we're excited about what the future holds for us with Jay's expertise."
Vantari VR is revolutionising the way doctors receive on-thejjob training through its unique 'flight simulator' style technology. Brought to life by a team of doctors inspired to provide better learning outcomes and reduce medical error, Vantari VR was launched in 2017 and is now operating in four hospitals across Australia.
ends