Eva Hanly to lift Squadron Energy to new heights as CEO
EVA HANLY has been appointed chief executive officer of Squadron Energy, a company of Tattarang, Andrew and Nicola Forrest's private investment group.
Squadron Energy is constructing the Clarke Creek wind, solar and battery farm which is set to power more than 600,000 Queensland homes; the Port Kembla Energy Terminal, through Squadron Energy group company Australian Industrial Energy; and is proposing the Port Kembla Power Station which will be Australia's largest dual fuel turbine running on 50 percent gas and 50 percent green hydrogen before transitioning to 100 percent green hydrogen. The group is also a foundation investor in Sun Cable and majority owner of renewable power company Windlab.
Ms Hanly has more than 20 years experience in the energy and infrastructure sector, following senior roles at WorleyParsons, Origin Energy and Transurban.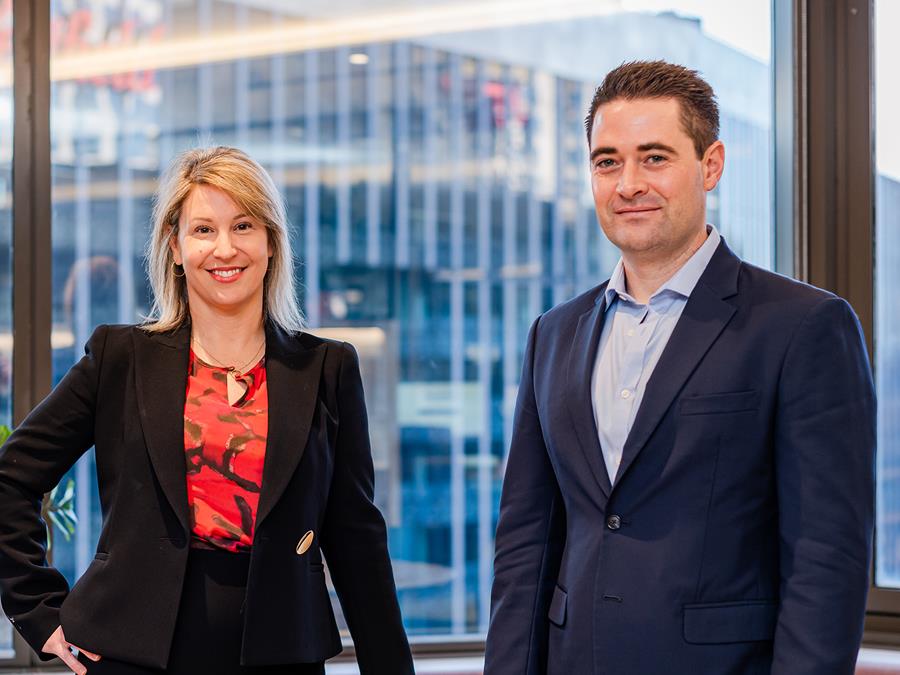 Ms Hanly was previously with Transgrid, Australia's largest energy network business, where she was a group executive, responsible for transitioning Transgrid into new businesses and services to support the energy transition.
She also led the functions for corporate strategy, commercial, innovation and technology, new energy ventures, and policy reform and economics.
Tattarang chairman Andrew Forrest AO said Ms Hanly's experience as an operational leader in capital intensive industries across construction, transport and energy would help Squadron Energy achieve its mission to overcome Australia's serious energy challenges.
"Australia has the potential to become a green energy superpower if we seize on the opportunities that are right before us," Dr Forrest said.
"I am delighted that a person of Eva's leadership capability and vision has chosen Squadron Energy to continue her great career and help lead the way in the acceleration of the decarbonisation of Australia's economy."
Squadron Energy has a significant portfolio of infrastructure assets in development that will provide substantial amounts of renewable power as well as support the energy system's transition to renewable power sources.
Squadron Energy Chairman John Hartman welcomed Ms Hanly's appointment.
"Squadron Energy has an important portfolio of projects for both the future and the present, with transitional sources of energy, and large-scale renewable sources of power," Mr Hartman said.
Eva Hanly said she was humbled to lead an Australian-owned renewable energy company with such a bold mandate.
"Rapid decarbonisation can be achieved, and we need leaders like Andrew and Nicola Forrest who are willing to deploy capital to this critical challenge," Ms Hanly said. "Their vision to see Australia become a green energy superpower is compelling and I am thrilled to play a role in the realisation of that vision.
"Squadron will focus on speed to market, energy affordability and energy security to grow a significant portfolio of renewable generation and the infrastructure needed to support a reliable energy transition. This is a once in a generation opportunity to partner with the Federal and State Governments to support them in ensuring we transition to renewable energy without any interruption to supply," Ms Hanly said.
Squadron Energy targets investments in renewable power and energy-related infrastructure that supports the energy system's transition to 100 percent renewable energy. It does not invest in coal, oil sands, or crude oil, or in any developments in sensitive marine environments.
Eva Hanly commences the role on July 4.
ends