Vertiv completes Albertazzi CEO succession
GIORDANO ALBERTAZZI became Vertiv CEO on January 1, 2023, and immediately confirmed the company's focus on "operational excellence, profitable growth, high-performance culture, and innovation".
"I'm honoured to take the helm of Vertiv as CEO. I'm looking forward to working closely with our leadership team and employees around the world to continue to increase the value we create for our customers, further strengthen our financial performance and create long-term value for our shareholders," Mr Albertazzi said.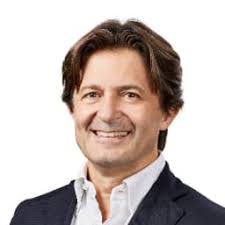 "As I've shared with Vertiv employees, we will work to achieve our full potential by focusing on building a high-performance culture of collaboration and innovation; institutionalising operational excellence and execution; and ultimately delivering profitable growth and improved cash flow."
Mr Albertazzi was also appointed to the board of Vertiv.
Vertiv executive chairman, Dave Cote said, "With more than two decades of operational and business experience at Vertiv and a track record of performance in both Europe and the Americas, Giordano is the right person to drive Vertiv forward.
"He was instrumental in driving significant operational and financial improvements while leading EMEA, and in the ongoing turnaround of the Americas. He understands how to build and maintain a high-performing culture.
"Giordano's operational expertise and deep understanding of Vertiv's business and customers will be pivotal in driving continued performance improvement while navigating macroeconomic uncertainty."
Mr Albertazzi has become CEO at a time of continued strong demand across Vertiv's data centre end markets. The company reported a record order backlog of $4.7 billion as of the end of the third quarter of 2022.
Vertiv is a leader in providing thermal, power, IT management, and integrated solutions for global data centre operators to meet ongoing consumer demand.
Vertiv announced its CEO succession plan in October 2022 and since then Mr Albertazzi assumed the role of chief operating officer, working closely with former CEO Rob Johnson to ensure a seamless transition.
In addition to becoming CEO, Mr Albertazzi will also continue in his position as president for Vertiv's, Americas operations, until a successor is named.
In connection with Albertazzi transitioning out of the COO role, operational oversight will reside with regional Presidents to further focus on regional performance.
Vertiv (NYSE: VRT) describes its business as bringing together hardware, software, analytics and ongoing services to enable its customers' vital applications to run continuously, perform optimally and grow with their business needs. Vertiv aims to solve the most important challenges facing today's data centres, communication networks and commercial and industrial facilities with a portfolio of power, cooling and IT infrastructure solutions and services that extends from the cloud to the edge of the network.
Headquartered in Columbus, Ohio, USA, Vertiv employs about 24,000
people and does business in more than 130 countries – and is growing rapidly in Australia. www.vertiv.com