By Leon Gettler >>
BUSINESSES need to start thinking strategically if they are to survive and thrive in the post-pandemic market.
Ryll Burgin-Doyle, a local Australian business growth strategist and billion-dollar disruptor, who has a passion for small-to-medium enterprises (SMEs), said she had been surveying businesses since the start of the pandemic and had seen some clear trends.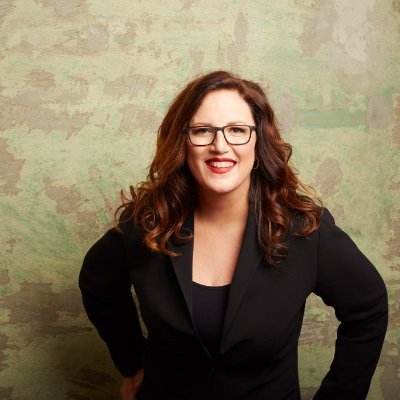 People were spending money in areas they hadn't gone near before – such as home renovations, pools and luxury cars – and certain sectors were thriving.
Ms Burgin-Doyle said SMEs had to be flexible and show they could lead and adapt over the next 12 to 24 months.
She said there were specific strategies for growth during this period, depending on the type of business.
"In my world, the fastest way to create growth is to continue to ask yourself, 'How can we add more value to our customers, to our prospective customers, to our larger community, to people we make a difference, with?'," Ms Burgin-Doyle told Talking Business.
"That's a fundamental way to find opportunities for growth in any business regardless of type but obviously there's very specific strategies required for each type of business in each industry."
PERSPECTIVE, STRATEGY AND ACTIONS
But the bigger challenge for businesses, she said, was to focus on three things: perspective, strategy and actions.
For perspective, she said companies need to realise that business is a long game – it's a marathon not a sprint.
"You want to be thinking, where do I want this business in 10 years time? Where do I want it to be in 2031-2032? What do I want it to look like then, and work backwards from that," she said.
This meant making decisions based on that future, not on what is happening in the here-and-now.
The second step was to examine the strategy that would get the business to that goal faster and easier – and more profitably – than any other strategy.
"That can be everything from understanding your client's true value to a strategy particular to that industry, but you've got to stop and be strategic," Ms Burgin-Doyle said.
"Do the thinking work, go out to that longer term goal and work backwards from that. Be strategic rather than be busy," she said.
SHORT TERM NEEDS AND LONG TERM GAINS
Ms Burgin-Doyle said businesses needed to take actions that would forward their short term needs. At the same time, those actions needed to be in the context of that longer term gain.
She said talking to clients, and talking to their teams, was the key to adding value for their market.
"Often your team knows what the customers want and what would make a difference to them and they have lots of ideas," Ms Burgin-Doyle said.
She cited one example of client in the construction sector that got massively impacted by COVID, shrinking from $25 million to $7 million overnight.
The leadership looked at where they wanted the business to be in 10 years time, how they needed to operate differently and what projects they needed to take on now.
She said the team "absolutely smashed it" and made a difference to their current and future clients.
The budget was to make it back to $11 million and they made it to $13 million in the middle of COVID when they were shut down. They were now well on track to be back to $25 million and on to $50 million.
To get closer to clients, she said businesses could set up client advisory boards or even have a mix of clients on a Zoom call and ask them what they think and how to make things better.
Especially, what do they need to do to get better value?
Hear the complete interview and catch up with other topical business news on Leon Gettler's Talking Business podcast, released every Friday at www.acast.com/talkingbusiness
ends