PAULA DUNN's personal experience with bullying has been the driving force behind her professional life – and now she's on a mission to make most workplaces healthier places to be.
The founder of No Limits Consulting has seen, first-hand, the damage bullying and toxic workplace behaviour has had on people's mental health.
Ms Dunn has been on the toxic end of bullying herself. Born with a cleft palate, school was a nightmare for her and the workplace not much better.
That's her motivation for wanting to teach businesses and leaders how to handle bullying in the workplace and manage derailing behaviours.
"There are many initiatives promoting mental health awareness, which is the first step," Ms Dunn said.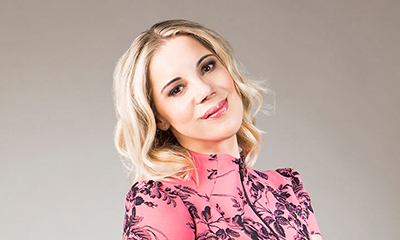 "However, education is still required to help leaders learn and implement the tools they need to create a healthier work environment."
The impacts of bullying and derailing behaviours in Australian workplaces can be dire, according to Paula Dunn – from toxic cultures and low staff morale to negative impacts on business operations and financial returns.
"It's my mission to ensure business owners and employees utilise their strengths to harness the right work attitudes in relation to their authentic selves to minimise bad behaviours that can cripple a company's bottom line," she said.
Ms Dunn's business, No Limits Consulting, was a recent Finalist in the NSW Business Chamber's prestigious 2018 Business Awards, in the Startup Superstar category.
"I didn't intend to go out and start a business from scratch. I wanted to be a great leader within larger organisations," Ms Dunn said.
"However, as a result of experiencing bullying in the workplace, I realised I couldn't influence culture in a positive way while working for a company – nor did I want to remain on the sidelines. I decided I wanted to influence culture from the outside in. No Limits Consulting was born."
Ms Dunn's business card describes her role as a 'business operations consultant – people and culture'.
She can lay claim to a 17-year proven track record for growing high performing teams and delivering successful business outcomes.
Throughout her career in the medical industry, Paula Dunn forged a passion for leadership and development of individuals and teams, along with an ability to use innovation and creativity to achieve leading edge results.
Today, Ms Dunn has transitioned her career into leadership and business consulting, integrating scientific research and leadership abilities "as well as developing strong business acumen to enable consistent delivery of projects and people management solutions," she said.
ends