Red Leaf CEO Ian Schubach urges business leaders to 'reinvigorate'
By Leon Gettler, Talking Business
RED LEAF CEO Ian Schubach believes the COVID-19 pandemic has given businesses the opportunity to transform themselves. After a period of lockdowns, businesses have changed.
"For me, the thing that sticks out is the fact that senior management are presented with a once in a lifetime opportunity to re-invigorate their organisations from a cultural perspective," Mr Schubach told Talking Business.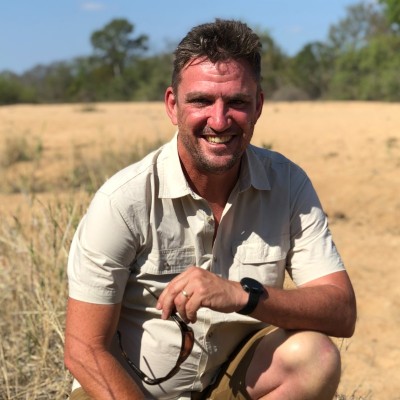 "The opportunity is for executives in organisations to recognise that now is the time to recognise the benefits of a two and half year hiatus where people have not been able to gather and meet in any meaningful way, that that together with advances in technology have allowed for us to be able to connect hybrid workforces in ways that have never been done before.
Mr Schubach said businesses needed to create a one team culture in the hybrid workplace with some working in the office, and others working from home or other locations.
He said to develop a unified culture in businesses post-pandemic requires executives to define what the organisation stands for, what its mission is and its priorities. The next step is for them to communicate this to the rest of the organisation.
This means redefining the organisation's purpose and that, he says, is the opportunity.
REDEFINE THE OPPORTUNITIES
"We've had two and a half years of forced change and a massive experiment and many organisations might have changed and that presents senior executives with the opportunity to reshape the culture that they would like to see, and reshape the purpose and the mission that they would like to see in the organisation," Mr Schubach said.
"They need to do that as senior executives and then share that with the rest of the organisation."
He said this required looking at the priorities for the business over the next six to 12 months, what he called the "must-win battles". These needed to be aligned and then communicated to every person in the organisation.
This required identifying the heroes in every business.
This, he said, was very much part of being the leader of the business. It's the kind of stuff that business leaders do. They are there to transform the business.
"Most importantly, during tough times, and for some, it is a tough time, it is to lead and to inspire and to align and to encourage and to cajole," Mr Schubach said.
LEARN AND ADAPT TO POST-COVID WORLD
Mr Schubach said the pandemic had given businesses the opportunity to transform themselves into post-COVID workplaces.
"This is what makes it unique," he said.
"I've been in this role and in this industry for the last 25 years, and I can't recall a time when organisations have been forced to operate in a completely different way like they have in the last two and half years," Mr Schubach said.
"There is an opportunity here which I believe shouldn't be wasted."
Mr Schubach said business leaders should not be rolling out the same agenda that they had deployed pre-pandemic,
"That's not the way to demonstrate that the world has changed," he said. "Things are different now and people need to be engaged to be able to jump on board."
Hear the complete interview and catch up with other topical business news on Leon Gettler's Talking Business podcast, released every Friday at www.acast.com/talkingbusiness.
https://play.acast.com/s/talkingbusiness/talking-business29-interview-with-ian-schubach-from-red-leaf
ends