Pension changes to attract over-65s into work 'will require education campaign against ageism' says EveryAGE
THE PLAN to change pension eligibility rules to attract over-65s back into the workforce would require a concerted campaign to mitigate the ageism among Australian employers, claims the EveryAGE Counts campaign.
EveryAGE Counts campaign director Marlene Krasovitsky said Federal Treasurer Jim Chalmers has confirmed he is open to the idea of easing the rules around pension eligibility, to make it easier for older Australians to work more without losing benefits. Opposition Leader Peter Dutton has also backed the idea, she said.
Dr Krasovitsky said EveryAGE Counts welcomed initiatives to break down structural barriers to older people working, "but we also need to breakdown attitudinal barriers given the prevalence of ageism among Australian employers".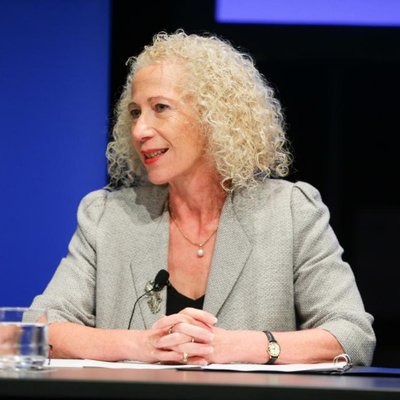 "Recent research by the Australian HR Institute revealed 47 percent of Australian businesses say they are reluctant to recruit workers 'over a certain age,'" Dr Krasovitsky said.
"For more than two-thirds of the group admitting to ageism, that certain age was over 50. So the chances of an over-65 getting a fair go in a job interview is extremely slight.
"If we want to harness the unquestionable value of over-65s in the workforce we need to look ageism squarely in the face, admit that it's a problem, and work hard to break it down.
"The fact is ageism, like all prejudice, flourishes in the shadows. People often aren't sure when they've encountered it and are worried about calling it out.
"That's why we've been campaigning hard for a national education program that would help employers and others to know ageism and to name it when they see it."
Dr Krasovitsky pointed out that the stereotypes about older people were unfounded.
"It's vital to recognise that much of the bias against older people is unconscious. Typically employers aren't being actively hostile to older people, they are just assuming a lot of things that are probably wrong," Dr Krasovitsky said.
"For example, we know from our research that employers prefer young people because they believe they are more capable of picking up new skills. However, older employees are generally keen to upskill or reskill, especially when offered meaningful training opportunities.
"Older people are also accused of being tech illiterate when the latest research shows 70 percent use the internet multiple times a day.
"All we need to break down ageism is to ensure older candidates are placed on a level playing field, without having to battle entrenched bias against them because of the decade in which they were born.
"If we can break down these ageist barriers the structural changes to pensions being floated right now could have a great chance of working, getting more older people into work and boosting the economy."
ends