Lockdowns: A how-to guide for leading teams through them successfully
By Kris Grant >>
IT SHOULD NOT BE NEWS that lockdowns aren't fun for anyone. Businesses are impacted, and so are the people in them.
Leaders are worried about business, and employees are stressed about their health, safety and livelihoods. And as almost every state in the country currently faces sporadic lockdowns and COVID-19 restrictions, tensions are high.
Lockdowns are a test for even the most empathetic leaders, and those who are open and transparent with their teams are those whose teams will thrive during times of crisis.
So, how can you demonstrate your commitment to your talent and ensure your employees are supported throughout the lockdowns and beyond? By working hand in hand with human resources (HR), and implementing the following strategies: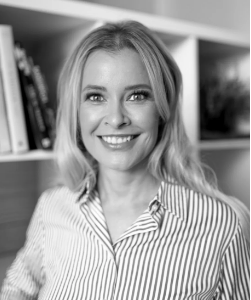 Prioritise mental health within your workforce
As a leader, it's important to be aware of the mental health issues the current lockdowns and restrictions might trigger for your workforce. Set up a time to address your organisation, and clearly communicate that their mental health and wellbeing is your number one priority during the lockdown and COVID-19 restrictions.
Give your staff permission to take a day off if they need, and offer judgement-free support by providing the contact details for mental health services like Lifeline and Beyond Blue.
If your organisation doesn't yet have clear mental health best practice in place, this should be at the very top of your priority list for you and your HR counsel, even when the lockdowns end.
Employee assistance programs have never been more important, so clear some time in your schedule to evaluate the needs that might arise for employees in your industry, and work with your HR and internal communications teams when rolling it out, in order to clearly communicate to staff the assistance that will be made available to them.
Encourage collaboration time for your remote teams
Collaboration and incidental learning are imperative to personal and professional development, both of which happen far less in a remote work setting. This is because employees miss out on incidental interactions and the moments of listening and connecting with one another that they would get when sitting in an office space.
To create opportunities for incidental learning for your remote team, encourage teams within your organisation to schedule both work collaboration time, and social time, throughout the working week. This might take the form of a new project brainstorm, a recurring weekly trivia quiz, or a lunchtime exercise class.
Whatever it is, providing an opportunity for staff to meet will increase team bonding, and maximise incidental learning opportunities, making them feel like part of a team even when they can't share the same physical space.
Equip your team leaders with EQ skills
At ASPL Group we see a lot of organisations fall down by leaving their team culture and wellbeing to their HR department. While HR is key to guiding culture and employee wellbeing, it's not HR's sole responsibility to drive the team's morale. Leaders are responsible for this, too.
Consider rolling out professional development for managers at all levels of your organisation, to better equip them with EQ skills (emotional intelligence, expressed scientifically as 'emotional quotient').
Working with dedicated leadership and management consultants to improve leadership styles within your organisation is the best way to better support your employees, particularly in a remote working environment. After all, your business is only ever as good as your team, and deny as you might, company culture is a direct result of the company's leadership.
As a leader, it's so important to actively try to enhance the employee experience.
Your organisation is only as good as its people, so giving them the best experience possible during lockdowns and COVID-19 restrictions should be one of your biggest priorities.
About the author
Kris Grant is the CEO of ASPL Group, a consultancy that works with executives to help them be better leaders and build stronger teams.