MORE THAN 800 ecosystem restoration experts from across the globe are gathering in Darwin for the 10th Society on Ecological Restoration (SER) conference from tomorrow through to Saturday (Septemer 26-30).
The SER Conference is the largest conference of its kind ever held in the Southern Hemisphere.
A large Australian contingent will attend the SER Conference, led by members of the Restoration Decade Alliance (RDA). The RDA incorporates 21 peak environment organisations active in restoring ecosystems. It is committed to the United Nations Decade on Ecosystem Restoration 2021-2030.
Over the past 200 years, Australia has lost 34 mammals to extinction – more than the rest of the world combined, according to the conference convenors – and since the Australian national environmental law was introduced in 1999, the list of threatened species and ecological communities has grown by more than a third.
"This type of loss occurs all around the world and has led to an international biodiversity crisis," a conference spokesperson said. "Stopping biodiversity and habitat loss is necessary and relatively straightforward, but is insufficient alone.
"Restoring lost habitats is also essential to address these species losses and to make agriculture and fisheries more resilient to climate change, but this is far less straightforward."
The Federal Government signed on to the international Kunming-Montreal Global Biodiversity Framework earlier this year. In doing so, it committed Australia to restore 30 percent of its degraded ecosystems – on land and sea – by 2030.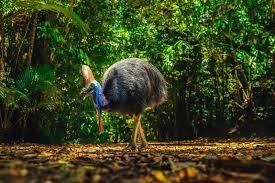 The RDA has held a series of workshops to outline an agreed path to a national restoration plan and restoration targets to help deliver on this commitment. A final workshop is to be held at the SER Conference, and with the advice of international delegates, named A Roadmap to Ecosystem Restoration Success will be released at the conference on Friday.
The Restoration Decade Alliance is a network of non-profit environmental restoration groups in Australia who have joined forces to support the goals of the UN Decade on Ecosystem Restoration. Members so far include: the Australian Association of Bush Regenerators, the ABC Foundation, Australian Coastal Restoration Network, Australian Network for Plant Conservation Inc, Australian Seedbank Partnership, Bush Heritage Australia, Gondwana Link, Greening Australia, the Great Eastern Ranges, Invasive Species Council, Landcare Australia, National Landcare Network, EverGreening Global Alliance, SER Australasia, the Nature Conservancy Australia, WWF, OzFish, Landscape Foundation of Australia, Wetland Revival Trust, North East Bioregional Network and Threshold Environmental.
Apart from a range of field trips, the two major conference venues are the DoubleTree by Hilton Esplanade hotel and the Darwin Entertainment Centre.
https://restorationdecadealliance.org/
ends