Work For Climate platform helps companies reach sustainability goals
By Leon Gettler >>
MORE COMPANIES are now looking to embrace renewable energy as governments around the world move to net zero emissions. But they lack the expertise and experience to do it.
Enter Work For Climate, a new platform set up by former Atlassian JIRA general manager Bryan Rollins. JIRA is the tracking and project software developed by Atlassian.
The aim of Work For Climate is to help businesses achieve their climate and sustainability goals faster, by providing key employees with the tools to drive these initiatives.
Work For Climate is designed to help professionals drive climate initiatives within their organisation. These professionals are committed to climate action but need the tools to help them bring the companies they work for with them and move the needle a lot quicker.
DEVELOPING CLIMATE PLAYBOOKS
Work for Climate provides these professionals with playbooks and follow-the-steps guides to get the company to shift.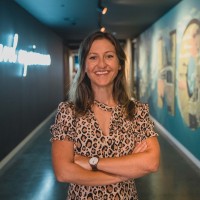 Lucy Piper, a director of Work for Climate said the organisation had created the playbooks by talking to professionals inside corporations who have already driven these changes successfully.
"We've tried essentially to codify it into a playbook because I think one of the things that happens with any business that goes out on a limb and tries to make these progressive changes is that it's like the first time it's ever been done," Ms Piper told Talking Business.
"There's not really yet a great deal of sharing between different industries and different corporations on how to achieve these different climate goals. So we're trying to help employees learn from other employees who have successfully led these changes," Ms Piper said.
"What we're trying to do is find one or two really motivated energised professionals inside an organisation and help them find out the data they need to build the business case – who will be the appropriate sponsor for the business case at the C-suite level – and getting a couple of people working with them on it.
"It's not necessarily about building large numbers, it's about being very strategic and purposeful in how you build a business case to drive an initiative."
GUIDE TO FOSSIL FUELS TRANSITION
Work For Climate's mission is to accelerate the transition away from fossil fuels by guiding employees and businesses to commit to climate goals across four categories: energy, emissions, money and lobbying.
Ms Piper said lobbying has a special place.
"Lobbying can be as simple as an employee or several employees approaching their corporation with their business case or their pitch for example and saying: 'We need to use our name and our brand and we need to be making a public pledge, or we need to be using our memberships of councils and organisations to be able to really lobby for progressive climate policy where possible," she said.
The ultimate goal is to create momentum for corporations to become more climate friendly.
"The more organisations get on board, it becomes a competitive piece. If your competitors are coming out and making big statements and advocating for progressive climate policy, then you're going to be a laggard if you're not going to be meeting that standard."
Ms Piper said businesses will have to get on board.
"Every business needs to move to a zero emissions renewable economy," she said. "It is happening. It will become regulated and legislated at a certain point in time so if businesses aren't moving now, they are going to find themselves playing catch up down the track.
"What we're trying to do at Work For Climate is help businesses move faster, using employee action and employee engagement as the vehicle and as the way to facilitate that change."
Ms Piper said a lot of businesses were making commitments to net zero emissions but had no idea how they were going to achieve that, when there actually were a lot of people inside those organisations that could help them figure it out.
www.leongettler.com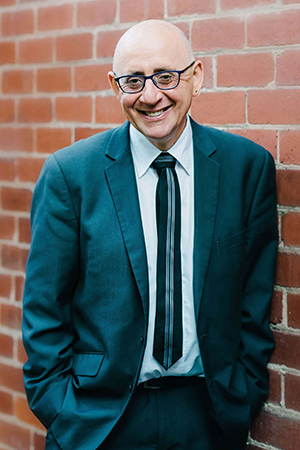 Hear the complete interview and catch up with other topical business news on Leon Gettler's Talking Business podcast, released every Friday at www.acast.com/talkingbusiness
ends