PM and PJCIS praise the late David Irvine's 'extraordinary' life of service to Australia
THE Federal Government's Parliamentary Joint Committee on Intelligence and Security has issued a statement regarding the passing of Australian intelligence services past leader, David Irvine AO, yesterday. Mr Irvine was 75.
"On behalf of the Parliamentary Joint Committee on Intelligence and Security, we extend our deepest sympathies to the Irvine family and to all who loved him and had the privilege to know him.
"David Irvine's passing is a tremendous loss to Australia, and to everyone in the National Intelligence Community who has benefited from his guidance, wisdom and expertise.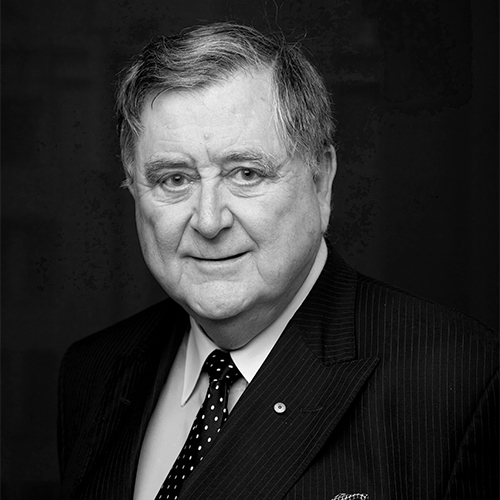 "There is no question that Australia is a safer, stronger and more secure nation because of David's enduring contribution to our defence forces, intelligence community and our national security.
"A great defender of our freedom and democracy, David's intellect, insight and judgement will be sorely missed."
Prime Minister Scott Morrison has also expressed his sympathies to the Irvine family and outlined in more detail Mr Irvine's contribution to Australia security and to Australian society.
"A gifted diplomat, security chief, and chair of the Foreign Investment Review Board, David Irvine was a wise counsel to successive governments," Mr Morrison said.
"This is a very sad day because David's curiosity, wisdom and judgment strengthened our democracy and security over many decades.
"He served Australia for over 50 years and held senior diplomatic and leadership roles for the past quarter of a century. Those roles included High Commissioner to Papua New Guinea, Ambassador to China, Director-General of ASIO, Director-General of ASIS, and Chair of the Foreign Investment Review Board.
"More recently, he also devoted himself in various ways to training the next generation of defence, security and intelligence professionals," Mr Morrison said.
"David had a deep understanding of Australia and the region and the interconnection of diplomacy, security and economics. He also had a deep love of Indonesian culture, expressed through the publication of two books.
"He understood the work in democracies of maximising freedom and security. As he said in a 2014 speech, 'I believe the threat of terrorism will be with us into the future, but that it should not be allowed to panic us or dominate our lives'.
"In his role as chair of the Foreign Investment Review Board, which I appointed him to as Treasurer, he played a seminal role in bringing new perspectives to bear in the face of changing geostrategic dynamics in our region.
"To the Irvine family and all who loved him, I extend the condolences of the nation. David Irvine AO will be missed."
ends