Australian-developed VaultID brings financial inclusion to the world's 'Unbanked'
A NEW financial technology venture developed from Melbourne is providing a global solution for people who struggle with safe digital verification for financial transactions.
Digital verification is a legislated element of all financial transactions as institutions are required to comply with national and international know-your-customer (KYC) and anti-money-laundering laws (AML).
Named VaultID, the company is able to solve the most pressing of all financial problems in developing economies, where almost 2 billion people (the Unbanked) have no digital footprint to verify themselves and participate in the digital financial economy, performing such tasks that we take for granted like transferring money to family members.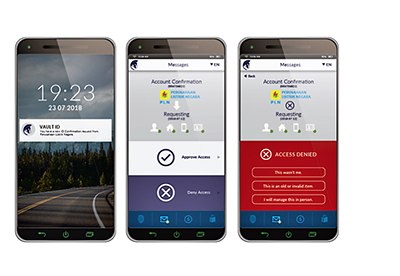 Existing companies offering to verify consumers are failing both the consumer and the financial institutions in at least three ways, VaultID CEO Jason Edwards said.
First, these companies have not identified the fastest economically growing sector in APAC - the Unbanked.
Second, the existing banked consumer digital footprint is fading,
"Consumers have lost trust in verification platforms that involve third party data suppliers who hold and disclose outdated personal information without appropriate consent, so they are withholding their details," Mr Edwards said.
Third, in-country and cross border legislative compliance has increased greatly over the last five years.
Mr Edwards said, "Enabling consumer verification supporting a financial transaction within a framework of personal data sovereignty, security and transparency is the new challenge that VaultID has solved.
"VaultID has been developed by some of Australia's brightest fintech minds to solve this very real problem and has created myVault."
VaultID technology includes optical character recognition (OCR) verification and facial recognition biometric verification built into a simple-to-use application called myVault. Built on this core, VaultID has added social and semi-official touch point (for example, post office) verification scoring, all of which adds up to a new non-traditional approach to creating a digital footprint owned by the consumer.
VaultID's onboarding service for financial institutions is an API that links the institutions with the consumer through myVault and allows the institution access to the consumer verified score, if authorised to do so by the consumer.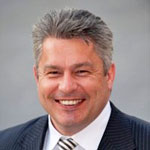 The VaultID institutional API is embedded in the company transactional customer onboarding web page. The consumer simply provides their email or mobile number to the webpage and they are then prompted in myVault for authorisation to pass on their verified score to the institution.
"Think of this part of the process as two factor authorisation similar to recovering a lost password with an SMS code," said Michael Peel VaultID CTO. "Consumers have total control over whom they authorise access to myVault for verification purposes."
HOW VAULTID WORKS
VaultID's myVault application creates a financial digital footprint for the Unbanked driven by inbuilt services enabling a bank account, money cards (debit and credit), micro-loans, lending, online purchases and money transfers.
By applying personal biometric verification, and core financial services through the myVault application, VaultID provides the ability to create a 'true' real time and appropriate know-your-customer and anti-money-laundering (KYC/AML) profile.
Mr Edwards said, "Above all we leave the verification process in the hands of the consumer; myVault is about consumer ownership and trust.
"VaultID builds trust with consumers through the myVault account which ensures they, and only they, control the contents of their myVault.
"VaultID brings a new level of consumer verification services to any company wanting to onboard new or existing customers and complete legislative compliance to an unprecedented level of accuracy," Mr Edwards said.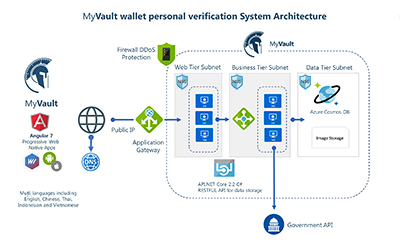 THE VAULTID GO-TO-MARKET STRATEGY
The VaultID go to market strategy is simple: distributing its core technology through existing partnerships with unbanked service providers in such countries as Indonesia, Philippines, Vietnam, Sri Lanka, and East Timor reaching the Unbanked.
IPO PLANNED
Mr Edwards said the process is underway for an initial public offering (IPO) in the fourth quarter of 2019.
The milestones set have been for the myVault banking integrated app to launch in May-June, following on from the successful launch of its beta version in December last year. The blockchain-enabled platform is expected in August, 2019, and the IPO through the Australian Securities Exchange (ASX) in September.
Mr Edwards said, "We have also recently had it confirmed that East Timor has agreed to be a foundation client.
"Revenue in 2018 was $418,000 and the company delivered a net profit of $150,000," he said.
VaultID is currently raising seed capital of $750,000 on a $3.5 million market valuation, with an estimated IPO/RTO raise of $5m on an $8m-$10m valuation.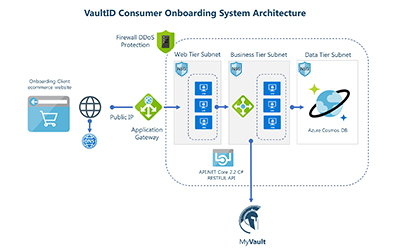 "We believe this Australian fintech innovation will help to solve a real and growing problem in national and international financial markets," Mr Edwards said.
About VaultID
VaultID is a financial technology company being launched to resolve vital issues of digital verification of ownership in financial transactions that exist in most developing economies.
VaultID's main branded product is the app myVault. The company is planning an IPO on the ASX later this year. Leading Vault ID are CEO Jason Edwards, Chairman Jitto Arulampalam, CTO Michael Peel, and Cloud Infrastructure Manager Stephen Dendtler. VaultID is headquartered in Melbourne.
Ph: 1300 249 070. E-mail: This email address is being protected from spambots. You need JavaScript enabled to view it.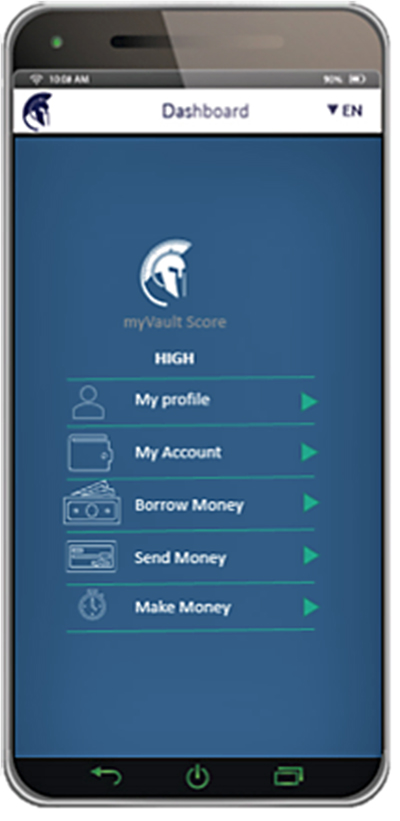 ends