NCS Group brings to account true strategic financial advisory services
NCS GROUP Chartered Accountants was founded in 2003 on the belief that good small-and-medium-sized businesses could grow more effectively with the benefit of financial accounting advice that was in the league of the Big Four accounting firms.
Founders Sharryn Carey-Nicholls and Andrew Nicholls also believed that their family business approach – highlighted by as much partner-client personal service as possible – and a dedication to research would be the way to deliver a great service relationship.

"My wife Sharryn Carey-Nicholls and I founded the practice on July 1, 2003," NCS Group Chartered Accountants director and CEO Andrew Nicholls said.
"We established the practice with a view that SMEs and professional individuals were missing out on true strategic financial advisory services," he said. "This was mainly the domain of the Big Four accounting firms and perhaps some of the next level firms.
"Most sub-corporate businesses were simply dealing with their accountants on a form filling exercise – BAS, tax returns and financial statements. From day one, we have been fully involved with our clients in forecasting, risk management and strategic business decision making.
"We consider ourselves 'boutique' by design. Our feedback has always been, clients want access to partners and expertise within their accounting suppliers.
"We can't provide that level of service with a large number of clients. Therefore, we tend to refuse more potential clients than we take on," Mr Nicholls said.
"That's not trying to be snobby. We are looking for clients whom we can partner with, respect our experience and advice and, likewise, will take advice from us in the future direction of our client's business. We look to ourselves as partners with our clients – not merely compliance service providers."
STRONG PEDIGREE
Prior to founding NCS, Sharryn Carey-Nicholls had previously worked for large and small chartered accounting firms in the tax advisory space. Husband Andrew Nicholls' background encompassed large chartered accounting firms, trading and investment banks and management consulting firms.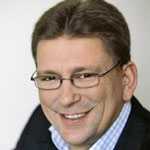 So both were well briefed in the demands of accounting for various sized business across many industries. Their hunch about the shape of a successful practice was verified in short time as the business grew strongly from its original base in Melbourne. Soon clients with Sydney offices were asking NCS to extend northwards – and that happened in the past year with a new office in Sydney.
NCS is now mid-way through an entry strategy into the Sydney market and, just like the Melbourne growth, results to date have exceeded expectations.
"We changed our branding during this period," Mr Nicholls said. "This has provided a fresh new look to the practice as well. We are proud of being able to assist our clients in their financial objectives."
In such a practice, giving staff freedom and leeway to meet client needs has been important – and it has also influenced NCS's recent move to 'Cloud' technology.
"We provide a flexible work environment for our staff – we continue to successfully balance our staff's private commitments with our firm's requirements. This differentiates us from other firms which merely talk about flexibility," Mr Nicholls said.
"A large number of our staff have encompassed return to work parents, which has been a successful strategy for us and worked really well with them."
One ongoing challenge has been to find experienced staff willing to work in a small firm with a personal approach, rather than join the climb to the top of large firms.
"Finding experienced staff who wish to work in a small firm continues to be a challenge. It's a frustration, the difficulty in recruiting appropriately experienced staff into a small practice like ours."
The way NCS does business also places it in an unusual position when it comes to observing the challenges its clients face on a daily basis.
"We have noticed over the past few years, and we are becoming more aware of, the mental health aspects of some of our small business clients from time to time," he said. "The link between mental health problems and financial difficulties results in business owners under enormous stress resulting from long hours, cash flow issues as well as copious amounts of paperwork.
"The nature of our advisory role means we maintain a very close working relationship with our clients. This means whilst not in a position – and nor do we intend – to diagnose and treat mental illness, we do find ourselves having more sensitive discussions with our clients with an aim to encourage those impacted to seek support or treatment from appropriately qualified mental health professionals."
NEW WAYS FORWARD
NCS Group is continuing its general program of moving to an increased mix in its fee generation towards advisory services such as cash forecasting, budgeting, business finance for growth, and industry analysis.
In fact, research and development (R&D) opportunities continue to emerge for NCS.
"Whilst we don't practise in the R&D Incentives space, we have fantastic partners who assist our clients in this area," Mr Nicholls said of the often complex Federal Government incentive programs for R&D. However, in its own area of R&D, NCS continues to evolve.
"Identifying and managing the various risks involved in running a business has always been a major part of our work," Mr Nicholls said. "This continues to grow each year.
"We carefully manage the growth in our business each year. As I mentioned earlier, we established our practice with a view to providing partner access to all clients – which is a major complaint from our new clients about their previous accountant. Accordingly, our growth tends to come from providing additional services to existing clients.

"We have had a specific strategy over the past year in increasing our practice in the Sydney market. With the assistance of the Leaders Network, our expansion into Sydney has been most satisfying. The support of members, experts and advisory board members has been enormous.
"We have been very successful in this respect, and this has led to many referral opportunities from our clients. We are always most grateful for client referrals as it is the ultimate compliment about the work we are doing for them.
"Referrals from existing clients demonstrate to us that we are doing something right."
Another significant change that has worked immediately to assist in the mobility of NCS Group staff has been the move to the 'Cloud' – although the decision only came after exhaustive work on cyber security.
"After much thought and discussion over the past 12 months, we have moved all of our servers into the Cloud," Mr Nicholls said.
"Given the amount of sensitive information we hold on behalf of clients, the decision making aspect was a very long process in terms of risk management – that is selecting the right provider – as well as ensuring we have an appropriate backup strategy in place."
That effort was worth it, Mr Nicholls said, because of the real-time accessibility of referring to and working on files in various client locations.
"Cyber security is an increasing risk to all of us. So we continually update our staff with education on identifying and managing potential threats to our systems."
AGILE APPROACH
NCS Group knows that its real value to clients is not in completing compliance tasks but in researching the business, finance and taxation environment and assisting clients to navigate them effectively.
In doing so, NCS directors and staff can also find themselves navigating mental health issues of small business owners – often recommending their clients seek professional help – and through NCS's own strict cyber security regime can also help clients to be aware of cyber risk.
One area NCS cannot influence, but can help clients navigate, according to Mr Nicholls is "the current state of Federal and State Governments in terms of passing legislation quickly".
"Governments keep meddling with existing superannuation and taxation legislation," Mr Nicholls said. "This means there is a lot of uncertainty as individuals and businesses try to plan for the future.
"Leave super alone," he said. Instead, Mr Nicholls advised, governments should "reduce the amount of tax legislation and associated compliance issues for all taxpayers. That's the way to help small and medium business."
NCS Group will 'stick to the knitting' of carefully managed growth over the next 12 months, "ensuring we maintain our promise of access to clients" according to Mr Nicholls.
And NCS Group will stay true to its original mission of providing true financial advisory services to the SME and professional individual sectors around the country.
"Our advice is typically forward looking whilst at the same time 'painlessly' looking after historical compliance matters," Mr Nicholls said.
"Our mantra is 'Respect for the Past, Focussed on the Future'. Today, our mission remains firm."
About NCS Group Chartered Accountants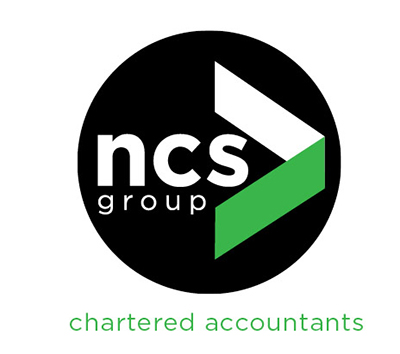 NCS Group Chartered Accountants specialises in providing the type of well informed accounting and financial advice to small and medium businesses that major accounting practices provide, but in a personalised way.. The practice's best-known brands are NCS and NCS-Nicholls, operating across the Accounting, Taxation and Finance sectors for businesses across a wide spectrum of industries.
NCS Group is led by Director-Principal Sharryn Carey-Nicholls and Director-CEO Andrew Nicholls. The company likes to describe its size and style as 'boutique'.
ends