UGT International: it's all in the family
UGT INTERNATIONAL is a second-generation family business transitioning from being a traditional importer and wholesaler of homewares into a specialist product developer, brand builder, and supply partner to major retailers in Australia.
Adam Norich has been with his family's business, UGT International — formerly Universal Gift Traders — for more than 16 years and has been its managing director for the past nine, after being asked to step into the role by his father, Leo Norich, the business's co-founder.
"Universal Gift Traders was founded by my father, Leo Norich, and uncle Braham Zilberman in 1988," Mr Norich said. "As an importer and wholesaler of gift and homewares, the original purpose of the business was to earn enough money to put bread on the table and provide a great education for their children.
In 2010, Leo and Adam Norich bought original founder Mr Zilberman out of the business. In 2018, while celebrating 30 years in business, the family re-branded the business to UGT International, as part of a growth plan. Adam also stepped up in 2018 to become a 50-percent partner in the business with Leo.
"After 30 years in business, our purpose is still to provide our family with financial security, lifestyle and provide education to the next generation," Mr Norich said.
Adam Norich has not only watched and experienced the company's growth, he has first-hand insights into what it takes to succeed and how the business must keep reinventing itself.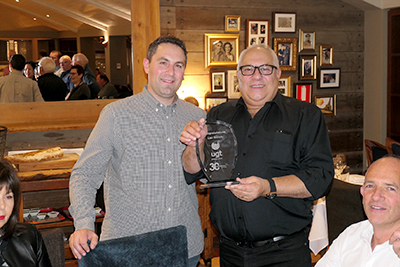 Mr Norich plans to continue to innovate and grow the family business started in 1988, pressing for "smart growth, and to stay relevant in an industry in the midst of mass disruption".
He said, "We are also now looking to cement our position as an innovative family business and market leader in our field.
"The traditional importer/wholesaler model has been under increasing pressure for several years with major retailers attempting to pursue a direct sourcing model and smaller retailers being squeezed out of the market through increased competition including online retail and overseas retailers opening in Australia," Mr Norich said. "We realised we had to change to stay relevant."
STRATEGIC CHANGES
Mr Norich and his team developed a concise pecking list of the things UGT International needed to achieve — and they nailed it with some hard decisions in the mix.
First, UGT became focussed on fewer product categories — and to become the market leader in these categories. Then they concentrated on product development and brand building.
They realised they had to introduce new technology to make the business more efficient and improve communication — which they did — followed by a streamlining of processes.
A key development that came out of discussions was the outsourcing of the company's warehouse and a corresponding reduction of overheads. There was also a necessary reduction in team size through the use of technology, automation and outsourcing. This made the business more financially secure and agile.
"We set about diversifying our customer base," Mr Norich said. "That was no mean feat."
Then came some even bolder moves.
"We set up an office in Ningbo, China, we felt we needed to have a man on the ground in China to assist with building relationships with new factories and also for quality control purposes," Mr Norich said. "We have recently built a full showroom replica of our Melbourne showroom as a convenient location to meet existing Australian buyers and potential buyers from international markets."
A great highlight of 2018 was investing in a joint venture to build a new factory with one of UGT's long term suppliers.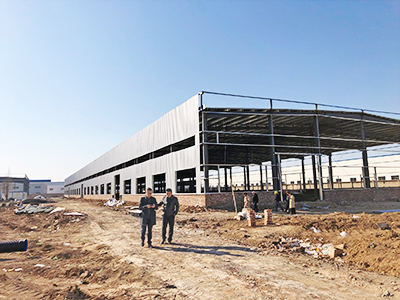 "The new factory, 'UGT International China Manufacturing' which will open mid 2019 is a specialist manufacturer of Photo Frames, mirrors and wall art," Mr Norich said. "Having ownership in a factory really sets us apart from our competition as major retailers look to source direct.
"With our factory they get to source direct with the added benefit of Australian product design, quality control and incredible customer service. We are extremely excited and believe this is a real game changer for UGT."
ENERGISING MARKETING
As UGT International ticked off all its chosen strategic boxes, the company began new marketing activities "to support our retail customers and build awareness of our brands".
The results have been almost immediate and the benefits became apparent over the past year.
"We have been focussing on brand building within fewer product categories, and streamlining all aspects of the business," Mr Norich said. "Now, celebrating the business's 30-year anniversary, we are confident of a very bright future.
"In recent times we have been 100 percent focused on building our brands and becoming market leading suppliers to Australian and overseas retailers.
"Some of our brands include Unigift and Frame Depot, building Australia's most recognised brands of photo frames," he said.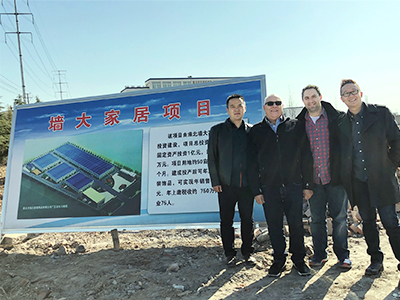 "UGT International also developed the brand Botanica in 2015 after seeing a growing trend in 'artificial' plants as a decorator accessory," Mr Norich said. "This category is now booming and it is amazing to see how real and lifelike the latest faux plants look. You can now see faux plants featured in every magazine, hotels, offices and homes around Australia. We expect this trend to continue."
Another key brand UGT International developed is Cooper & Co Homewares.
"Cooper & Co Homewares develops on-trend homewares including clocks, mirrors, wall art and tabletop products," Mr Norich said.
UGT International is still focussed on its home Australian market and carving its own niche even deeper, meeting the demands of a challenging retail environment. But it has the capacity and capability now to grow internationally as opportunities present.
"The key to our success is ongoing product development, brand building and providing incredible service to our retail partners," Mr Norich said.
"Now that we have streamlined our business, we are primed for growth. We will continue to invest in marketing of our brands and to build communities around these brands."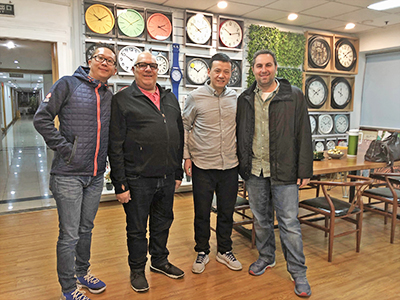 UGT International is also evaluating new product categories as it looks to grow internationally. But it will be measured development, based on a few key learnings.
"We will focus on our strengths and outsource our weaknesses," Mr Norich said. "We will certainly listen to opportunities — most importantly though, we have learned when to say no."
About UGT International
UGT International is a sourcing, distribution and homewares specialist. The family company has developed and distributes brands including Unigift, Frame Depot, Cooper & Co Homewares and Botanica. UGT also works with numerous Australian retailers on exclusive private label programs.
UGT has forged strong relationships with China-based manufacturers and has recently invested in a joint venture to build a purpose built manufacturing facility to handle global product distribution.
Leader: Adam Norich, Managing Director.
W: www.ugtinternational.com
E: This email address is being protected from spambots. You need JavaScript enabled to view it.
T: 03 9584 4155
ends