Export Council applauds Australia on digital trade approach
THE Export Council of Australia (ECA) has applauded the Australian Government's leading efforts in establishing a work program to set rules for digital trade at the 11th World Trade Organisation's (WTO) Ministerial Conference (MC11) this week in Buenos Aires, Argentina.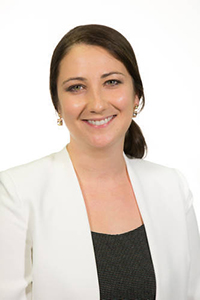 "Open, transparent and rules-based international trade are critical to Australia's economic prosperity," ECA strategic advisor Lisa McAuley said.
"E-commerce, digital trade and the tech start-ups they foster are increasingly important elements of Australia's trade future.
"Creating certainty around digital rules and regulations will therefore allow companies in Australia's digital economy to confidently explore opportunities around the world," Ms McAuley said.
Minister for Trade, Tourism and Investment, Steven Ciobo said this initiative would put in place a framework to shape the rules of international e-commerce in the years to come.
It included 70 of the WTO's 164 members that collectively account for more than 75 percent of global trade, including the US, Japan and the European Union.
Ms McAuley said the agreement would assist in implementing basic standards for digital trade in areas like consumer protection and electronic contracts.
Such standards may play a critical role in removing barriers and complexities to digital trade, with studies finding that around 70 regional trade agreements around the world currently include chapters on e-commerce, according to the ECA.
ends