Advisory Board Centre builds a foundation for better business growth
By Mike Sullivan >>
IT TAKES a prescient vision to create a business that specialises in helping others to develop an innovation that made your own business a success.
Yet that is precisely what drove Louise Broekman's creation of the Advisory Board Centre.
She realised what a manifest difference establishing an advisory board had made to her previous business – which she went on to sell successfully after developing it across eight countries – and understood that providing that experience and method to other businesses could produce similar outcomes for them.
"As a business owner in 2005, I had a proven business model within my own market and my own reach. It had great possibility," Ms Broekman said. "To make the leap to scale, it would take deep personal commitment and change to the model. I knew my strengths and understood that the things I didn't know could blindside me.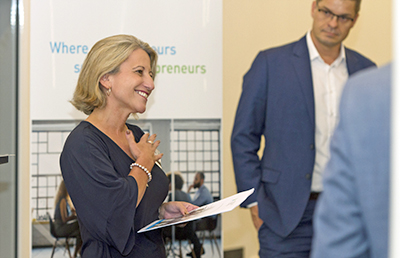 "As managing director, I wanted to make deliberate and confident decisions, so I chose to have a powerhouse behind me and established an advisory board. In effect, I had to find a way to survive my own ambition," she reasoned.
"We grew the business to 135 offices in eight countries and my advisory board was with me from scaling, going international and exiting the business. I can say that the advisory board structure changed my business and it changed my life."
Like most entrepreneurs, Louise Broekman had a vague idea of what she wanted from an advisory board, but access to information on what its formation and operation entailed was limited. She had a fundamental requirement of the people she would invite onto her advisory board.
"I was looking for confidential and safe conversations with other successful entrepreneurs who expected me to step up – and ensure I would also be okay," Ms Broekman said. She managed to find entrepreneurs who were generous with their time and provided honest experiential information. It was a success almost immediately.
"Following this success, we prototyped, tested and validated different advisory board models over five years, " Ms Broekman said. "Through this we identified something bigger than we expected."
The idea for a business that helped create specialised advisory boards for other entrepreneurs was born.
"Formalised Advisory Boards is a model that is highly impactful, flexible and durable," she said. "It wasn't just one business, it had the possibility of being a new, fresh and dynamic sector.
"This was an opportunity we couldn't resist. To support the growth of the sector, a collaborative eco-system needed to be carefully developed."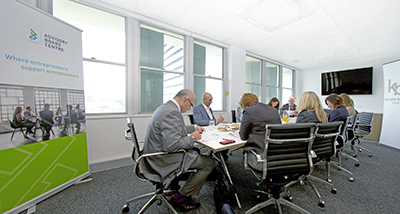 EVIDENCE-BASED APPROACH
Louise Broekman and her team took her personal experience and translated that into a flexible system and, later, a platform.
In February 2017 she established the Industry Group Advisory Board Centre as an independent body to fulfil two functions:
Share a quality framework for the 'advisor' sector by prequalifying, educating and resourcing the advisory community.
Be an independent resource for business to educate, connect and engage with advisors more effectively.
"Within two years, operating as an Industry Group, we are supporting businesses and advisors in Australia, New Zealand and Asia," Ms Broekman said. "The future is exciting as we continue to support more effective engagement of advisors so they maximise their impact."
There have been three significant outcomes over the past 12 months. First came positive results for businesses that have implemented formalised Advisory Boards.
Second has been a clear uptake of research and education in the market.
Third has been the growth of the formalised Advisory Community.
Results for businesses
Ms Broekman said evidence-based results became a key outcome of the formalised Advisory Board sector.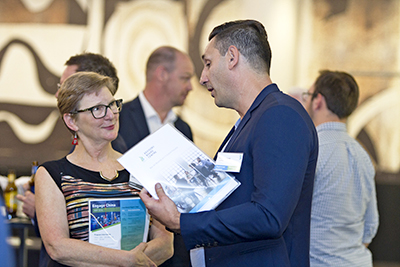 "Measuring net economic impact in terms of business outcomes and internal business confidence of owners ensures results are driven through focus on targeted strategies," she said.
"The number of formalised advisory boards is growing internationally. We have seen our efforts to support and validate the work of advisory boards independently is driving results."
Research and education
With the growth of businesses adapting formalised advisory boards, the Advisory Board Centre has invested in significant research.
Ms Broekman said this year the first Advisory Board Centre, 2019 State of the Market Annual Report will be released.
"This is a compilation of trends and future considerations for advisor engagement globally," she said.
Growth of the formalised Advisory community
The pre-selection and professional development of Advisors is core to the advisory board community, Ms Broekman said.
"This curated process has enabled us to create an exclusive community of advisors who are leaders in their field," she said.
"From leading entrepreneurs and c-suite executives, it is powerful and influential group of independent leaders."
NEW PRODUCT GROWTH
Advisory Board Centre's Advisor Concierge has been a ground-breaking introduction to the market over the past year.
It has transformed the dynamics of creating a fit-for-purpose advisory board to all types of companies – and given business leaders added confidence in the process.
"We offer this as a complimentary service to organisations seeking to build an advisory board for the first time or for those looking to refresh their existing structure," Ms Broekman said.
The issue the Advisor Concierge has addressed is that of independence. As an industry group, the Advisory Board Centre decided it would work best if it did not charge for the service or take rebates from individual appointments.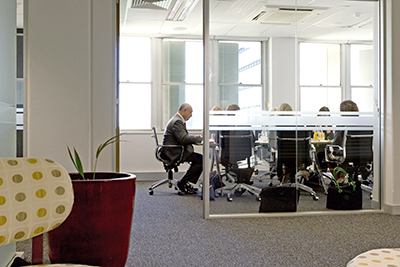 "This has enabled us to be an independent third party to support businesses to gain clarity of their needs and support them as they build their Advisory Board structure," Ms Broekman said.
This and other innovations have helped prove the case, time and again, for advisory board use to focus and accelerate the priorities of any business.
"Advisory Boards is an inherently flexible and dynamic model where it can be applied in multiple environments," Ms Broekman said. "From emerging businesses, to existing changing organisations to corporates and multi-nationals, its strength is in its simplicity.
"The challenge has always been quality standards, best practice and access to advisors."
This is the foundation created by the Advisory Board Centre. It is a best practice model for Certified Chairs to apply to their own advisory boards, pre-qualified advisors worldwide and an independent access point to connect organisations with advisors.
Only 6 percent of businesses currently use advisory boards, Ms Broekman said, "perhaps because access and a practical pathway has not existed, until now".
She said the model for creating a global conduit was built for the future growth of Advisory Boards – "not as a fad, but as a distinct strategic management discipline".
"We are not unlike the businesses we support. A high growth organisation always has its challenges," Ms Broekman said.
"We call it 'surviving your own ambition'. We are no different. We estimate there are 430,000 Advisory Boards world-wide with a community of over 1.3 million advisors. Our challenge is now to keep up with the demand and the momentum we have created."
Ms Broekman said formalised Advisory Boards were a proven mechanism for sustainability and growth.
"Government – local, state and federal – should be looking at the capability and value advisory boards create when looking at funding models to support businesses," Ms Broekman said.
"There is an ongoing need for education and access.
"As an Industry Group, we are continually building awareness of the value Advisory Boards create."
About Advisory Board Centre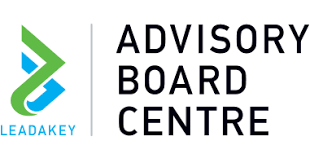 Best-known brands: Advisory Board Centre, Advisory Boards for Business, Advisory Concierge, Certified Chair.
Markets: Emerging businesses through to $100m businesses.
Led by: Louise Broekman, Founder and CEO
Size: 250 members in Australia, New Zealand and Asia.
Contact: www.advisoryboardcentre.com.au
ends