Nautech doubles down on innovation
NAUTECH Group is an organisation making giant strides forward 'on the double'.
It seems as if Moore's law – which refers to the power of semi-conductors doubling every two years – applies to Nautech as a business.
For a business built at the cutting edge of semi-conductor utilisation, it is ironic that over the last past two years Nautech has doubled its staff numbers and doubled revenues.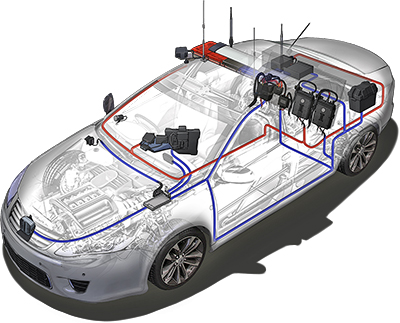 Yet that performance is just the first step of an energetic campaign to leap forward in all areas in which the company operates.
That will be no mean feat as Nautech is developing and manufacturing technologies across a vast business spectrum including emergency services systems, specialised vehicles and adapted technology, automatic numberplate recognition, P25 radio networks, motorsport control systems and contract electronics manufacturing.
Nautech's extensive capabilities have built quite a reputation for innovation and reliability in Australia, but increasingly its developments are being acclaimed in New Zealand, North America and Europe as well.
Some of Nautech's better known recent successes include the successful supply of specially-equipped police vehicles for the 2018 Gold Coast Commonwealth Games and the company's implementation of a state-wide deployment of Number Plate Recognition systems (VEHiQA ViQ) for Queensland Police.
In motorsport, Nautech is already recognised as a national leader in innovation and proved it again in 2018 with the deployment of the largest motorsport track safety system in Australasia at the Bend Motorsport Park, South Australia. Nautech also deployed its Alitrax Sentinel software solution, to provide in-car safety and flag status for motorsport – a system that features in the Bathurst 1000 and Bathurst 12 Hour events.
"The Nautech Group of companies have expanded on our highly-engineered solutions, incorporating advanced vehicle integration, for our ever expanding client base in emergency services and motorsport," Nautech Group managing director Andrew Holden said.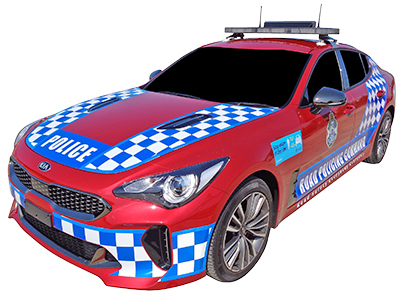 "Some of the most pleasing recent business results include being selected to build the new Queensland Fire and Ambulance rapid response vehicles, along with a completely new range of Police vehicles due to local vehicle manufacturing closing," he said.
ENGINEERING SUCCESS
While the company surprised itself by growing 100 percent over the past financial year, Nautech teams are proudest of the additional engineering services the company can now provide.
"Our engineering team skillsets have allowed us to grow our product portfolio over the last year dramatically," Mr Holden said.
In the vehicle sector, Nautech now produces specialised commercial vehicles for Fire and Ambulance services and these incorporate live vehicle telemetry via private radio networks.
"Our Queensland Fire and Ambulance first-of-type design and prototype has now proceeded into full production," Mr Holden said.
In the motorsport sector, Nautech has developed its Alitrax Sentinel Track Management solution. This allows a motorsport park to be able to track and manage all aspects of the safety of vehicles on the track, including the facility's own safety vehicles and staff.
Both Alitrax Sentinel and VEHiQA ViQ vehicle integration technologies utilise Nautech's systems to broadcast data over P25 private radio networks – and this technology itself is opening up doors internationally.
"We are looking at international expansion through our USA operations for Alitrax," Mr Holden said. He said Nautech was also looking at a national footprint for VEHiQA by the end of this year, as well as developing a distribution network for Nautech products in Europe and Asia.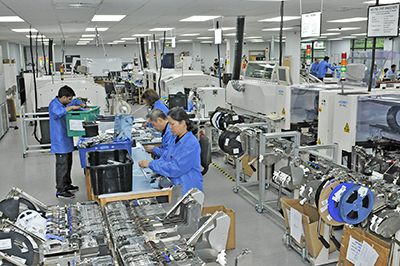 DIFFICULTY MEANS OPPORTUNITY
Nautech is used to solving engineering problems, but the company's success from now on is more likely to relate to solving marketing and perception problems.
For example, when GM-Holden, Ford and Toyota stopped making vehicles locally, emergency and police services had to quickly confront the problem of adapting other vehicle types to meet their special needs. Nautech's innovative solutions and vehicle system engineering capabilities saw the company gear up quickly to provide solutions.
What Nautech delivered was not only 'solutions' but new capabilities, including the development of specialised software and local manufacturing of electronics and some vehicle components.
"Our challenges were around the change of vehicle brands and models used by all specialised fleets as local manufacturing closed in Australia," Mr Holden said. "We implemented Business Intelligence (BI) software to report and track all aspects of manufacturing and certain supply chain issues we have encountered as we grow larger.
"Lessons learned are to ensure our clients have a full understanding of the stages of a project and how milestones must be completed prior to moving to the next stage of production.
"Specialised vehicles are becoming increasingly complex due to the digitisation of many enforcement activities," Mr Holden said. "This change is increasingly placing pressures on engineering requirements and power management.
"Our skillsets and electronic manufacturing capability allow us to meet those special challenges."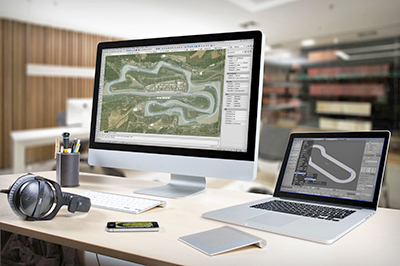 ALITRAX MOTORS AHEAD
One personally satisfying development for Mr Holden has been Alitrax.
"Alitrax safely changes motorsport into a participant activity instead of a spectator sport," Mr Holden said. "Alitrax has introduced the systems and capabilities to be able to provide a safe environment for drivers who might not have the driving skills of a race driver."
Alitrax enables race track operators to have complete visibility of all activity on a race circuit and be able to alert drivers to potential hazards ahead – as well as providing data on how they are performing. It is a system that brings Formula 1 style telemetry to recreational drivers and can be used for both safety and driving performance improvement.
Alitrax can take the data being generated by vehicles ahead to alert trailing vehicles of conditions and this has clear application for other road transport industry sectors. The technology, which has been tested successfully on Australian circuits, has attracted the attention of race circuit operators in the US, Europe and Asia.
The systems also have extensive application in military and emergency vehicle operations.
"The additional skillsets we are employing in engineering and specialised electronics is allowing our solutions to be exported throughout North America, Asia and the Middle East," Mr Holden said.
Nautech is so used to responding to performance data it generates that it uses a similar approach in business goal setting and problem solving. The company knows its growth trajectory can continue like Moore's law suggests – so long as it can improve its marketing and brand building.
"Mind you, we are hopeless at self promotion," Andrew Holden quipped in reaction to a question about awards the company has won. "None," he said. Mind you, I don't think we've entered any awards programs … we don't seem to have the time available."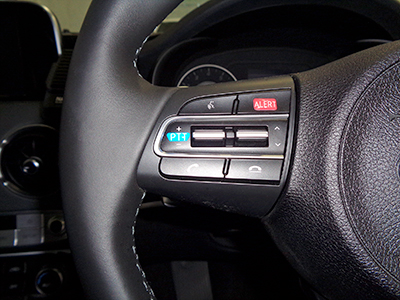 Instead, he said, the Nautech Group was working towards the company's ambitious 2022 vision by tendering for interstate work that, if successful, "will exceed our growth plans".
Part of that strategy has included beefing up the power of its mentors and advisors through a new advisory board this year.
And then there is the organic expansion taking place with Defence-related projects, largely off the back of Nautech's continued development of software and hardware for specialised vehicles.
In terms of growth, Nautech is more a law unto itself.
About Nautech
The Nautech Group consists of Nautech Electronics Australia Pty Ltd, VEHiQA, Alitrax
Brands: ViQ Emergency Warning Products, Alitrax–Connected Racing Intelligence and the DACAD tracking and communication system for divers.
Nautech's brands and products operate across a business spectrum including Emergency Services, Specialised Vehicles and Technology, Automatic Numberplate recognition, P25 Radio Networks, Motorsport and Contract Electronic Manufacturing. The company has representation in Australia, New Zealand, North America and Europe.
Nautech leadership team: Managing Director Andrew Holden, General Manager Peter Forsythe, Finance Manager Suzanne Holden and Operations Manager David Bowden. The Nautech Group employs 40-50 staff.

ends