Solving the national construction crisis begins with data says Autodesk analysis
OPINION: Authored by Praveen Tomy >>
THE CONSTRUCTION sector has been getting bad press lately.
With high-profile insolvencies, project delays, and supply chain issues blowing budgets out, the past two years have brought incredible and unprecedented challenges to the sector.
The July Australian Constructors Association report says that double digit inflation in a single digit margin industry raises new issues for constructors. Fixed prices set several years in advance leave little room for manoeuvre in unpredictable markets.
If you can capture the right information and build on it, you can make the future far more predictable.
For example, insolvencies are often the product of underbidding, as a firm will struggle to accurately quote their work without long-term certainty on project costs. In the absence of accurate data, underbidding will continue to be a risk.
Maybe you can't see exactly where a bushfire will start, or how long the damages of a flood will last, but you can build up a comprehensive plan that is resilient to these factors, and will bring you as close to predicting the future as possible.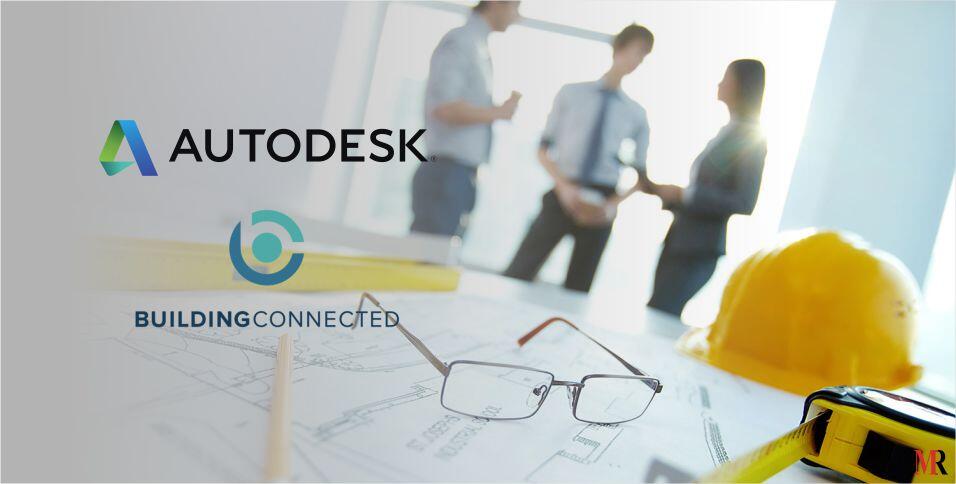 A good project plan counters risk head on, and shares information between design and strategy, supply chain acquisitions, engineering, labour hire, training, construction management and more.
Data for pre-empting crises
According to the Reserve Bank of Australia (RBA), the sector is facing rising prices, supply chain constraints, and skilled labour shortages. The sector is looking for new ways to build predictability and counter these risks.
Predictability is a requirement for a cost and time-effective project. This requires visibility across the entire lifecycle, from design to implementation. Few builders, designers, or subcontractors have implemented the kind of tech needed to get this. This has knock-on effects to how these parties quote their bids.
If a firm needs to undercut a competitor to win work, and doesn't have accurate costings, the risks are astronomical.
Adapting is much easier than many believe. The future of work depends on constantly improving productivity, which sounds hard. But the technology already exists to side-step these issues.
Data science has become as crucial to construction as engineering. In fact, it makes for better engineering.
Starting a project without full data visualisation is like building a skyscraper from the top down – it's expensive and probably won't work.
Bidding for projects
Data is underused in the construction sector, with firms following dated methods to calculate costs. It could be argued that insolvencies from underbidding often come down to calculation errors.
Calculating a bid price involves assessing the strengths and weaknesses of the entire supply chain, including subcontractors and skilled labour availability. Firms also need to manage safety concerns across the entire business. This is usually based on an assessment of subcontractor past performance, using data silos or Excel spreadsheets.
But these spreadsheets fail to capture the whole scale of interconnectedness between supply chains, business units and staff. Every element has a price, and unless you can get a visualisation over the lifespan of a project, you're not basing quotes on enough information.
Variables span safety compliance, emissions released in construction, the cost of sponsoring visas for expert qualified staff, and even impacts of weather disruptions and climate change.
Without good insight into these factors, builders attempting to win work by lowering costs wind up seriously undervaluing themselves. Cutting profit margins and aggressively pricing work leaves a very slim gap for error.
There's no cookie-cutter approach to bidding on projects. Every piece of work is different.
Even within a single company, a truly accurate price for similar projects is going to vary wildly – but the costs will impact the whole business. It is dangerous to rely on old habits, or old underperforming supply chains.
Value for money does not equal lowest cost
Ultimately, a company that can clearly demonstrate value for money is going to be the best placed to lead a project to completion. This involves showing exactly what costs are involved and providing full transparency. It also means gaining visibility over unnecessary costs and liabilities.
Data helps. Once a firm has established high-quality data analytics for its costings, proving their value will be simple.
Effective project visualisation provides clever insights into what is holding a firm back. It could be an unproductive supply chain partner, or even funding poor fuel efficiency vehicles – every litre of diesel counts.
A plan involving data is more responsive and resilient, and massively reduces business risk. This value proposition can help ease hesitations from consumers.
Builders could use artificial intelligence (AI) to demonstrate a build scenario. This allows firms to fully visualise a project from start to finish, and quickly identify any quirks or errors that might exist.
Meanwhile, remote communications enables teams to collaborate across the business, creating a fully transparent workspace – one where no hidden cost goes undiscovered.
Once a project is off the ground, having access to up-to-date data informs better and faster decision making. If you've got a water leak on one floor, knowing exactly what was done could help mitigate the problem for the rest of the building before it becomes unsalvageable.
This quick thinking could be the difference between project failure and success.
Operating in extreme circumstances is a challenge for any business, and predicting these circumstances is even harder. Building in resilience throughout the entire project lifecycle is more than just guessing at the future, it's about understanding how the whole business – and its projects – click together and operate.
If the construction sector continues to operate on pre-pandemic mindsets, we may see these issues continue to plague the industry.
For the sector to weather black swan events, an internal transformation is imperative. Habits need to be broken, and firms need to understand – not assume – risks and rewards. Firms can no longer neglect the role of data in this context.
As they say, the data poor pay twice.
Based in Sydney, Praveen Tomy is the regional director for the Asia-Pacific region (APAC) at Autodesk Construction.
ends