Adora Handmade Chocolates taste sweet expansion
ADORA Handmade Chocolates has one of the most remarkable backstories of any Australian confectionery maker.
Adora started out as a simple home-made chocolates business in 1993, designed to make some extra money for sisters Tina Angelidis and Katerina Stavropoulos, as they supported their partners in raising their families. Over a quarter century later, the business has developed in both size and brand reputation to be poised for steady expansion.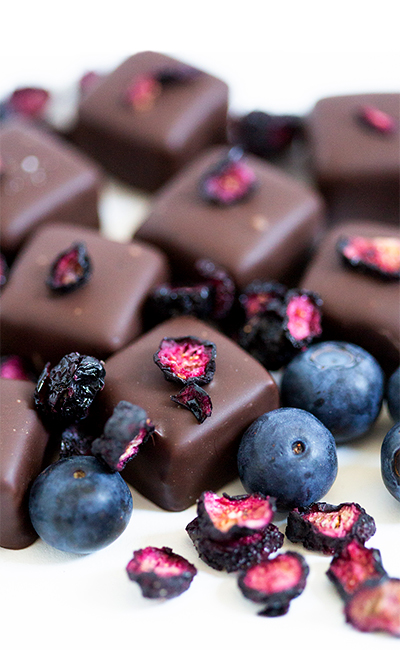 "Over time, the business has had to be the main income for both families," director Tina Angelidis said. "Now the children have grown, the business has taken on another phase. We now can see the potential beyond just an income and would like to explore the possibilities."
And those possibilities seem ripe for the picking, right now, for Adora Handmade Chocolates.
ADORA COMES OF AGE
Over the past few years, consequently, the Adora leadership team has focused on laying the groundwork for expansion – and this has rapidly paid off.
First came the decision to install new equipment and restructure Adora's manufacturing site, a couple of years ago, supplying a broad range of customers and four Adora Cafes in Sydney's CBD, Earlwood, Parramatta and Newtown.
"Significant technologies and systems introduced include ordering systems, purchasing, stock management, and making accountability more visible," Ms Angelidis said.
But perhaps most rewarding was the relocation of Adora's original Earlwood store.
"After 22 years in Homer Street, last year we relocated our Earlwood store to 118 Wardell Rd Earlwood, corner of Bass St," Ms Angelidis said. "It was a big step for us, but we were able to relocate our business of 25 years to a new location and, at the same time, increase sales immediately."
Ms Angelidis said she learned to "never underestimate or overestimate people's potential".
Furthermore, incentive rewards have successfully been introduced for staff at all levels.
MEETING GROWTH CHALLENGES
The company's financial turnaround over the past year has been solid and confident, as a result of Adora's innovative but measured approach. That seems even more remarkable in a retail environment that is rife with challenges.
"Currently the chocolate café industry has suffered due to the high rents, high staff costs and increasing costs from food suppliers," Ms Angelidis said. "We have had to try to renegotiate all areas more regularly."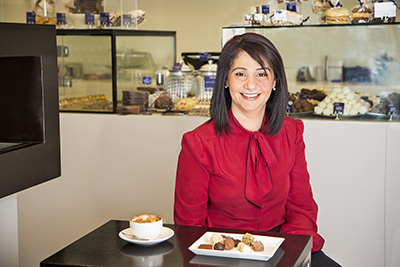 An area that needs special attention, Ms Angelidis and her leadership team agree – because it has such a negative effect on the retail cost of products – is the hurdle of payroll tax, often described by economists as a 'tax on employment'.
"Payroll tax must be addressed for the hospitality industry," Ms Angelidis said. "The industry hardly allows you to grow the business, pay staff correctly and still make a profit."
Another challenge has been the quest to use more sustainable and ethical products, creating some logistical challenges.
"We are also using more and more natural ingredients in all our products," she said, mentioning its impact on the bottom line.
Indeed, the public has reacted enthusiastically to all Adora product innovations so far.
For 2019 and beyond, Tina Angelidis's primary goals are to consolidate the manufacturing with the retail "in order to build the business to a more profitable and sustainable model and replicate thereafter".
"I want Adora Handmade Chocolates to be a recognised, reputable and sustainable business," Ms Angelidis said.
With that solid foundation – hand-built by sisters Tina and Katerina from the ground up, over 25 years – Adora Handmade Chocolates continues to innovate and foment ever-more heavenly chocolate experiences.
Adora Handmade Chocolates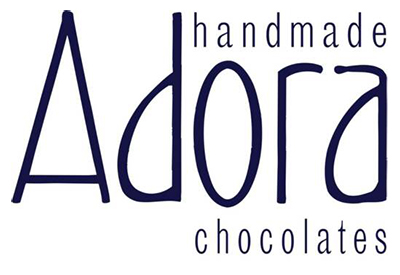 Best-known brands: Adora Café, Adora Signature Truffles made with natural ingredients, Special Order chocolates and Hampers, Handmade High Tea, Chocolate Classes as team building for clients or colleagues
Adora Handmade Chocolates operates across the manufacturing and hospitality industries, and is led by director Tina Angelidis.
Adora has one manufacturing site and four retail and café outlets across Sydney, with a total of 24 staff.
Awards: Adora's chocolates have won many awards at the Sydney Royal Easter Show. Adora has also been awarded Business of the Year for the Canterbury region.
Ends