Ocular Robotics envisions the future
AUSTRALIAN company Ocular Robotics has been recognised as a 'game changer' organisation in the global robotics revolution.
Ocular Robotics, a New South Wales Leaders alumni member, was presented with the Next Generation Game Changer Award at the 2015 RoboBusiness Conference in Silicon Valley, California.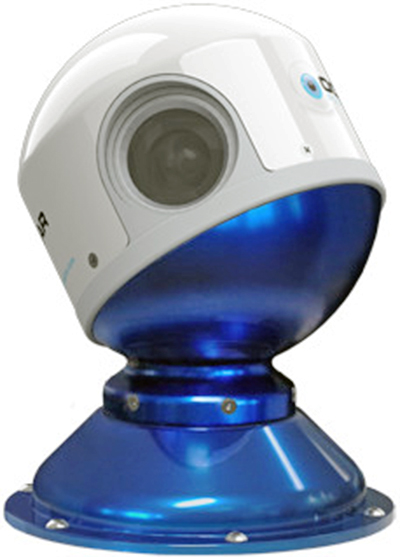 The RoboBusiness Conference is a global annual focal point for the rapid development of robotics. It is easy to see why Ocular Robotics was singled out for the award, acknowledging the company's leadership in visual sensors – so vital for progress in robotics.
Founder Mark Bishop and commercial director Ramin Rafiei said Ocular Robotics concentrated on solving the most vital challenge for mobile robotics: rapid and accurate collection of visual data.
Dr Rafiei said Ocular Robotics Ltd designs, manufactures and markets the world's "most dynamic sensor platform, the only platform which brings together unmatched speed and precision in one solution".
Under its product brand RobotEye, Ocular Robotics has created what is recognised as the most agile and precise sensor platform to drastically increase operational performance in markets as diverse as robotics and automation, security and surveillance, aerospace and defence, mining and resources, and precision agriculture.
Dr Rafiei said RobotEye could be deployed on land, in air and at sea, "and its unique ability to guide light to any sensor allows the sensor itself and much of the rest of the mass normally associated with directing the view of a sensor to remain stationary".
"This means that regardless of the size and weight of a sensor RobotEye can direct its view about multiple axes at ultra-high speeds while simultaneously maintaining excellent precision," Dr Rafiei said. "RobotEye's panoramic view of the world covers the full light range from ultra-violet, through the visible and infra-red, and beyond."
So far, the RobotEye family of products has been deployed for autonomous navigation and robotics, 3D mapping, mine automation, intelligent surveillance, situational awareness, emergency response vehicles, port automation, critical infrastructure and border protection.
Dr Rafiei said the RoboBusiness award for Ocular Robotics demonstrated the positive impact of cutting edge Australian technology on the world.
"In the words of Prime Minister Malcolm Turnbull, the key to Australia's future is to be agile, innovative and creative and Ocular Robotics is proud to be a leading example of this economic transformation for the country," he said.
A recent example of this innovation has been the Australian Defence Department's call for Ocular Robotics to develop a advanced stress testing system to be used on aircraft.
The Defence Science and Technology Group (DSTG) engaged Ocular Robotics last year to build a proof of concept system leveraging the company's RobotEye technology to demonstrate an effective thermographic stress analysis (TSA) system.
With the TSA, a thermal camera is deployed to view the effects of stretching and twisting aircraft structures to predict when and where they will fail.
ends