Copyright Agency assists Isentia
NEW South Wales Leaders executive member The Copyright Agency has struck a landmark rights agreement with leading Asia-Pacific media intelligence group, Isentia, that will both improve access to Australian online and print content and protect its publishers.
The Copyright Agency has announced it will use this agreement as the basis for "negotiating with all other online and print media content aggregators in Australia to ensure a level playing field and fair compensation to publishers for the use of their content".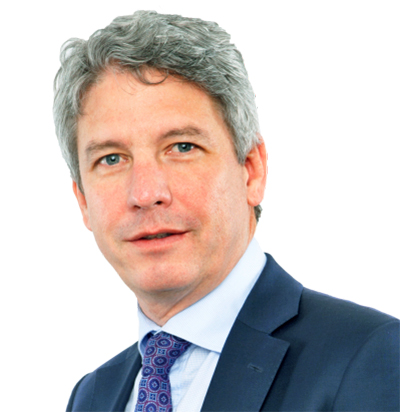 While the agreement delivers significant client benefits to Isentia clients, it fundamentally helps Australian print and online publishers to invest in quality journalism and the development of content creation programs, with an assurance that they will be paid for its re-use.
The Copyright Agency's CEO, Adam Suckling said "This agreement provides Isentia with a flexible and innovative licensing solution for its clients and ensures a revenue stream to publishers for use of their content so that they can keep producing high-quality journalism.
"The key publishers that the Copyright Agency represents publish great journalism and analysis which is expensive to produce. The revenue that flows from the new agreement makes a contribution to sustaining outstanding publishing, journalism and analysis in Australia."
Under the new copyright agreement, Isentia will now provide clients with immediate access to media intelligence drawn from the millions of stories produced each year by Australia's leading publishers of quality journalism including Fairfax, News Corp Australia, Bauer Media, Western Australian Newspapers and APN.
The media content licensed under the new agreement covers Australia's most popular digital sites, newspapers and magazines, which reach a combined audience of close to 17 million Australians – about 94 percent of the adult population – and have greater influence and client impact than any other medium in Australia.
Under the new agreement the parties have agreed to significantly enhance the value provided to Isentia's clients, who will now have retention and access to tailored online and print media content for a full 12 months – up from 180 days – providing Isentia's clients with a fully searchable, 12-month archive of stories and business intelligence that is compiled on the basis of what is of critical importance to them.
Isentia clients will also now have real-time access to all stories as they are published, lifting a previous 4am embargo on some publications. For the first time clients will get immediate access to stories published across every major publication in Australia, Mr Suckling said.
Another key change is the significant increase in the number of people who are licensed to receive media items in a company, so relevant media items can now be shared with more people within an organisation. 
.
Isentia chief executive John Croll said the new Copyright Agency agreement recognised the increasingly complex media environment that Isentia's clients navigate.
"This new agreement ensures our clients will receive high quality content from all the key publishers in Australia," Mr Croll said. "No matter where a story breaks, Isentia will have the access and the rights to supply our clients with real-time, relevant information. The new copyright agreement also provides significant improvements for clients in the length of the archive and the number of internal users who can access the information."
ends