Women on Boards offer impactful advice
WOMEN on Boards (WoB) has developed into one of the most effective organisations in Australia in improving board – and hence company – performance.
Not only does WoB assist women to achieve board and leadership roles – under a model that is strategic, systematic and repeatable – WoB also assists organisations looking to achieve greater gender balance on their boards. WoB has proven over and over again that more diverse boards are more effective boards.
WoB practices what it preaches and has been operating as a successfully growing company with a social purpose since 2006, and is associated with the UK-based Women on Boards global organisation.
"Our governance model evolved after four years of work under the auspices of a well-regarded national women's organisation and volunteers," WoB chair Ruth Medd said.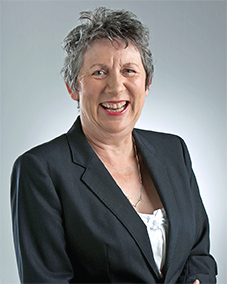 "There is a great deal of material published about the business benefits of a more gender balanced board. For boards that have used the traditional 'who do we know' approach, the question is how to tap into a wider pool of candidates."
Ms Medd said board recruitment has moved from recruiting people with an interest in the organisation to people with 'wanted skills'.
The key to success for many organisations has come out of an initial exercise to review the skills of a current board "and to look at the skills needed for the 21st century" Ms Medd said.
"Traditionally board appointments were made from the network of existing board members," Ms Medd said. "Over time this has evolved to the use of executive search firms and/or public advertising. Both options can be expensive.  
"You may not wish to spend $20,000-plus recruiting a director when other options are available."
WoB and other executive-search organisations offer web based options, with WoB obviously specialising in females who are both existing and aspiring board members.
"WoB offers its services anywhere and, almost, anytime with access to 35,000 members across 85 countries, principally Australia and the UK," Ms Medd said.
While specialised skills and networks for a particular industry may be useful, Ms Medd said WoB recommended companies look for board members who, as a minimum, have the following generic skills:
Corporate  Governance understanding and experience;
Financial expertise suitable for the size and complexity of the organisation;
Senior experience in the sector where the organisation operates or a related sector.
She said these skills should be supplemented by the 'board skills deficits' the company has identified, including risk management expertise; communications and marketing experience; and an understanding of digital trends and social media.
Women on Boards is a 2015 Executive Member of NSW Leaders.
ends