Small business mental health and financial counselling support welcomed by Ombudsman
THE Australian Small Business and Family Enterprise Ombudsman (ASBFEO), Bruce Billson has welcomed the Australian Government's announcement of $15 million in funding for free mental health and financial counselling support for small businesses in next week's Federal Budget.
"For small and family business owners, their business is not just their livelihood but a fundamental part of their life," Mr Billson said.
"Their identities are interwoven into their business and the stakes are so much higher than just a job. Many people have invested a lifetime, and in some cases their family home, into building up their business, which amplifies the emotional challenges.
"It is vital small business owners have support and know that help is available if they need it.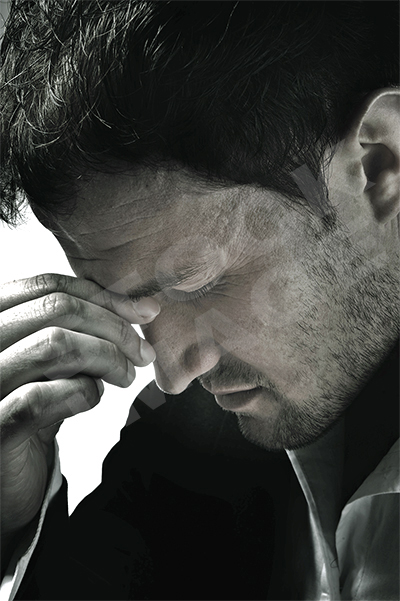 "I commend Small Business Minister Julie Collins for the $10.9m in extra funding for the New Access for Small Business Owners program operated by Beyond Blue and the extra $4m for the Small Business Debt Hotline operated by Financial Counselling Australia."
Mr Billson said Beyond Blue's New Access for Small Business Owners program offers free one-on-one telehealth sessions with specially trained mental health coaches providing evidence-based advice on strategies for managing stress.
"The success of the New Access for Small Business Owners program is built on it being delivered by coaches who have experience in small business," Mr Billson said. "Being able to speak to someone who understands the mental load of running a small business makes a big difference.
"The Small Business Debt Helpline provides financial counselling support, particularly for small business owners who have loans secured against the family home and are uncertain about their future.
"For small business owners the stakes can be incredibly high and losing the business often means also losing the home," Mr Billson said.
Mr Billson said he celebrated the entrepreneurial spirit that drives men and women to start a small business but their resilience is being tested and this support was vital.
"Small and family business owners are literally exhausted," Mr Billson said. "There has been no reprieve from the rolling natural disasters such as floods, bushfires and drought and the lingering effects from COVID-19 and the various lockdowns and restrictions
"Small businesses are struggling to make rosters work and keep doors open due to labour and skills shortages; grappling with supply troubles that means critical inputs, goods and services are not always available; adjusting to higher inflation then many have experienced; rising interest rates; and on edge about cyber security fears.
"Many small businesses are not making a profit and eating into whatever reserves and personal resources they have to pay their bills and service business debts. Understandably this has taken a toll on the bottom line and wellbeing."
More information about the New Access for Small Business Owners program is available at: www.beyondblue.org.au/get-support/newaccess-mental-health-coaching/newaccess-for-small-business-owners
More information about the Small Business Debt Helpline is available at https://sbdh.org.au/ or by calling 1800 413 828.
ends