RMIT expert sees similarities to 1980s and 90s recessions
RMIT UNIVERSITY's emeritus professor for Public Policy and the Social Economy, David Hayward is perturbed by the current economic clouds that bear a resemblance to recessionary forces in the 1980s and 1990s Australia.
"There are a lot of similarities between the state of the economy in Victoria now and what it was like in the late 1980s, early 1990s," Dr Hayward said. "Back then Labor was in office and net debt started to climb.
"The Victorian Treasurer advised that his 1989 state budget was the toughest in living memory, with the state's finances in a very stressed state.
"Shortly after, the Federal Government pushed interest rates up to over 17 percent as did governments around the world, and Victoria plunged into a deep recession, with unemployment hitting 13 percent. State deficits and debts climbed alarmingly."
Concerningly, Dr Hayward said, net debt is in a worse state than it was in the tumultuous 1990s.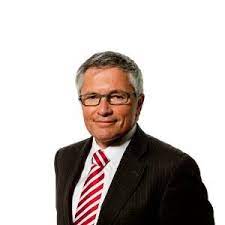 "Net debt now is higher in real terms than it was in the depth of the recession back then," Dr Hayward said.
"If the Reserve Bank's tightening of monetary policy continues, the Australian economy may be pushed to the brink, while Victoria's may well be hit especially hard.
"Many people who are still recovering from the economic brunt of COVID – especially those working in or owning restaurants, cafes and tourist accommodation and services, are going to find conditions worsening just when they desperately need it to be getting better," he warned.
"Victoria and greater Australia may feel a genuine sense of economic déjà vu.
"Are we on the verge of another bout of painful and unpopular privatisations and other desperate 'fix-its' designed to rescue the economy? We may well be about to find out."
Dr Hayward's research interests are the funding of social policy with a focus on the State Governments. He writes regularly for the Age and Sydney Morning Herald and is a frequent expert commentator for the ABC.
ends
Dr David Hayward is Emeritus Professor of Public Policy and the Social Economy at RMIT University.