These companies are changing the game and kicking goals
EDITORIAL >>
WE HAVE DEDICATED our special report in Business Acumen's edition #89 to companies we can call – confidently – game changers.
These are businesses and individuals who have come up with a way of doing things that are not only innovative and different, they will make the sectors they operate in different, from now on.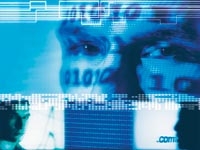 Take the Regional Economic Development (RED) Toolbox. For too long Australia's regions have been developing economically in an almost haphazard way. That is, regional economic development has not been a 'joined up' process in which regions can see what others are doing successfully and adapt these learnings to the local situation.
For too long economic development in the regions has been focused on "we need money from the government (State or Federal) 'to develop X' and then the proving process of business plans and fitting in to budget cycles and the threat of another election (which will derail these processes all over again) begins.
The RED Toolbox takes the polar opposite approach. It is a grassroots by design economic growth environment. It provides a joined-up national collaboration platform where good local ideas can come forward, take form, invite in expert assistance and even finance, while governments of all colours can look on and augment the process with judicious application of expertise, regulation and funding. 
The RED Toolbox is Australian digital ingenuity at its best. It is where great regional projects will be born. Exceptional companies will be born and they will  'export' interstate and abroad. Exceptional entrepreneurs and business people will put great things together using the RED Toolbox.
It is where business success stories will be showcased and learned from. It is a gathering point for people with a business challenge and others who have the products and services to help them. Business Acumen is proud to have been involved in the creation of the RED Toolbox – a world first in joined-up nationwide economic development. We are proud to be able to tell its story and, in coming years, the success stories of the businesses and entrepreneurs who will thrive as a result of its creation by Queensland company Digital Business insights and the many partners who shape the platform.
A related game changer is David Wallader's organisation, IFO, which has brought to Australia a new way of funding major infrastructure – at no cost to taxpayers. That is, for billion-dollar projects like railways, highways, airports, ports, tunnels, even major energy projects, it is possible for a private company to establish a bank guarantee of more than A$160milllion, based on its capital assets, and use it on this secure trading platform to generate billions of dollars  for a specific government-agreed  infrastructure project.
At the end of that contact period, the guarantee is released back to the guarantor company and the project is completed debt free and able to be returned to the respective government after an operating period. For example, a government could plan a major hydro generation project, the construction company could raise a guarantee and complete the project then operate it as a going concern for 30 years, and after that it is returned to public ownership. Because the hydro power station is debt free, it is not servicing a loan, so profitability is high – or the price of that generated power could be reasonably lowered.
Another game changer in the area of infrastructure is the PileJax piling repair system of innovative Australian company Joinlox. Because PileJax can refurbish aged or degraded marine piles – taking in road and rail bridges, ports and wharves – at a tiny fraction of the cost of replacement, it is able to solve an enormous problem for end-of-life infrastructure in Australia and, now, in the US.
The method is ingeniously simple, but only made so by the bio-mimickry genius of the patented Joinlox system – which the company's CEO John Pettigrew describes as being "like a huge industrial-size zipper". A custom-made jacket is manufactured from fibreglass reinforced plastic, it is manouevred into position and literally 'tapped' together with a rubber mallet by divers below the waterline. It is then filled and bonded to the pile with a special epoxy mix and PileJax is happy to guarantee the life of that pile for another 25 years … but its research shows it could actually last far longer.
And the last but certainly not least of our game changers in this edition is Novius – a cloud-based 3D imaging platform that allows architectural, engineering and construction professionals to work on the same drawings simultaneously. It has been called the 'holy grail' for the interrelated industries Novius calls the 'AEC' sector.
Apart from the remarkably faster processing times Novius offers, its platform is also expected to significantly reduce errors on construction projects because everyone is able to view the very latest plans and drawings all the time – even on tablets on site. How much time and money is Novius going to save on construction projects in years to come?
What game changers.
ends