Re-thinking 'risk' from digital disruption
By Jeff Smith >>
DIGITALISATION is changing everything, ushering in new business models, new economic realities, and a whirlwind pace of innovation that makes even quarterly planning cycles seem slow-footed.
Some enterprises have responded to this maelstrom of competition by going all-in on public cloud, lured by such features as pay-per-use, high resiliency, and self-service.
Many chief financial officers (CFOs) soon experienced cloud sticker shock, however, with cloud computing expenditures consuming close to a third of the company's IT budget.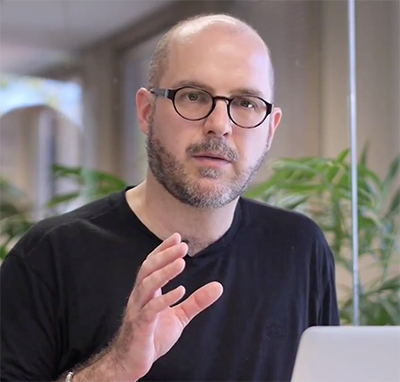 The majority of enterprises still use on-premises infrastructure, preferring to stick with traditional three-tier infrastructures – such as Storage Area Networks (SAN) with dedicated 'storage, compute and network' – due to concerns about control, data privacy, service level agreements, and, above all, risk.
However, the moment that gave rise to three-tier infrastructures has passed. In this new era of digital transformation, legacy infrastructure optimised for legacy applications actually increases risk – competitive, budgetary, and financial.
A true enterprise cloud – hyper-converged, on-premises, and hybrid – not only offers security, reliability, and flexibility, it accelerates innovation while significantly reducing risk.
COMPETITIVE RISKS
The speed and magnitude of digital disruption is occurring at an unprecedented scale, making rapid time-to-market and agility in the face of changing market conditions more urgent than ever.
Examples abound of well-established companies undone, seemingly out of nowhere, by insurgent upstarts employing digital technologies to redefine the rules of engagement, both for customers and competitors.
But even as digital disruption introduces new levels of volatility, it also enables first and early movers to quickly dominate their markets, putting relatively slow movers at a striking disadvantage.
"Wait and see," once a prudent risk-management approach to innovation, now risks making companies irrelevant.
Many companies now speed up innovation by experimenting with a portfolio of product options: fail-fast, learn, and then, like venture capitalists, direct more resources toward getting the winners to market while de-funding the losers.
This process demands an agile infrastructure, one that deploys resources in minutes, rather than days, and that offers deployment optionality, enabling developers to choose the right hardware, hyper-visor, runtime, or cloud for the application at that moment. And, when conditions inevitably change, they need an infrastructure that lets them seamlessly move the applications to the new optimal location.
BUDGETARY RISKS
The procurement process for traditional infrastructures thwarts optionality, and competitiveness, by requiring companies to make a big, risky investment up front, based on forecasting demand and requirements from three to five years in advance, across a very diverse set of components.
Once the company has made this investment, it is effectively tethered to a specific vendor. Getting some return on the sunk cost of the investment takes precedence over using the most optimal deployment and configuration options, which help you grow your business.
Business cycles are shorter and less predictable, and competitors are more nimble.
Enterprise clouds, such as those from Nutanix, Dell EMC, Lenovo, and IBM, provide bite-size consumption and incremental investment, as little as a server at a time, enabling companies to change direction on demand and make purchasing decisions in a fraction of the time.
FINANCIAL RISKS
One of the key objectives of digital transformation is removing complexity from all points in the value chain, as complexity invariably increases risk.
Traditional infrastructures are highly complex, with one system layered upon the next, and each adding to the cumulative risk of service failure and cascading business costs from lost revenue, lower productivity, and damaged reputation.
Complexity permeates routine maintenance as well, such as upgrades and security patches, which devolve into costly, weeks-long ordeals, involving multiple teams, weekends, and pulling systems offline.
Many mission-critical systems can never go offline, which is why some companies choose to go years without ever upgrading or installing security patches. The needless complexity of legacy infrastructures thus locks companies into the myriad shortcomings, inefficiencies, and risks of outdated applications.
True enterprise clouds mirror the imperatives of digitalisation, eliminating complexity and risk by design.
Software-defined and self-healing, they suffer 97 percent fewer outages and enable features such as one-click rolling upgrades that can take place in the middle of a workday, without interruption to your service or your business.
WHAT CAN HAPPEN WHEN YOU DECREASE RISK?
One of our customers, a large insurance provider in Japan, now launches its new insurance offerings in one-third of the time at one-third of the cost incurred with their previous infrastructure.
Their enterprise cloud has helped the company become both more agile and innovative.
Another customer, a large New Zealand university, illustrates how enterprise cloud reduces budgetary and financial risk.
The university needed to modernise its student management system, but had no precise estimate of the amount of resources they would need over time.
So they started with a small deployment, and as the project expanded, they simply added servers, including mixing different configurations and generations of appliances, keeping up with demand from the development team and the load on the system.
As the deployment grew, they also retired some of the older appliances. The management simplicity and stability of their cloud allowed them to remove these systems during business hours while the student management system was in use.
Their enterprise cloud eliminated both the risk of making a massive IT investment based on guesswork and the risk and expense of system downtime.
While traditional infrastructures may appear less risky, their familiarity masks a whole host of risks, from disabling technical debts, to stymied innovation, to reduced competitiveness.
My advice is to make sure that your enterprise has an infrastructure designed for the digital era.
Be the disruptor, not the disrupted.
Jeff Smith is a senior director of systems engineering across the Asia-Pacific region for enterprise cloud services company Nutanix. He helps businesses to answer the key question: How should we rethink risk and infrastructure in the era of digital disruption?
ends