Tammy Kassiou's Philotimo Group works to uplift Timor-Leste
By Leon Gettler, Talking Business >>
WHAT ARE the challenges for a business overseeing the development of Timor-Leste, having one of the youngest populations in the Asia-Pacific region, with a median age of 17.4 years?
Timor-Leste is ranked as a 'least developed' country and its economy is heavily dependent on gas and oil extractions. About 74 percent of the population is below 35 years of age.
Tammy Kassiou is the founder and chair of Philotimo, an international business operating in Timor-Leste which runs International Mobility Services (IMS), a job placement organisation and an Industry Safety Assessment and Training (ISAT) a training organisation. Ms Kassious said it was a major challenge for her company, which was established in 2010.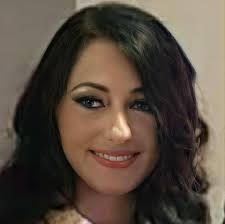 Ms Kassiou said the road to prosperity for Timor-Leste was through creating hundreds of thousands of jobs and partnerships with major companies like Santos.
For the last decade, non-government organisations had been overseeing the development of Timor-Leste. It was now moving into a commercial phase for business.
Ms Kassiou said the best way to do this was to create jobs and people had to be skilled to international standards to develop quality infrastructure and quality living.
Challenging times for Timor-Leste
Ms Kassiou said the challenges of running a business in a developing country were "certainly not for the faint-hearted" and required a long-term vision.
"Not over three years, you need to look ahead perhaps 50 years," Ms Kassiou told Talking Business. "It's to put the foundations in place to have a look at the return over a long term period instead of very short."
She gave an example of a typical day for her in Timor-Leste would be where she is in her high heels and suit and having a meeting with a government Minister at 9am and then at 11am she is "overseeing the distribution of rice to some of the villages".
"You have to be quite flexible and very open minded to doing business a different way," she said.
Ms Kassiou said the challenges were mainly about building a skilled workforce for the companies.
"The skill level is a challenge," she said.
Training the trainers a priority
As a result, IMS has taken industry people and put them through a training and development program for them to become trainer assessors, qualified under Australian standards.
"Our trainer assessors are helping us ensure that we can build our own workforce with the right skills to be able to compete internationally but also to be able to impart that knowledge and build a sustainable workforce pool across Timor-Leste," Ms Kassiou said.
About $500 million of goods are now imported into Timor but only 2 percent comes from Australia. The rest comes from China and Indonesia.
"That has been the opportunity where we have grown our workforce to 100 staff and over the next 12 months, we forecast that may double," Ms Kassiou said.
"The benefits are about us creating jobs and giving skills for that long-term prosperity."
Ms Kassiou said the workforce for Timor-Leste was diverse and are aged between 18 and 45.
Much of the more skilled labour into Timor-Leste had been imported in the past.
"We see that as a cornerstone to have local people building the infrastructure to international standards and creating jobs," Ms Kassiou said.
Hear the complete interview and catch up with other topical business news on Leon Gettler's Talking Business podcast, released every Friday at www.acast.com/talkingbusiness.
https://play.acast.com/s/talkingbusiness/talking-business13-interview-with-tammy-kassiou-from-philoti
ends