Aust. companies access US Rocketspace Landing Pad
THE Australian Government's first Landing Pad is now operational at Rocketspace, a technology campus in San Francisco.
Trade and Investment Minister, Steven Ciobo said the Landing Pad was designed to help Australian entrepreneurs bring their ideas to market and build high-growth and high-return enterprises.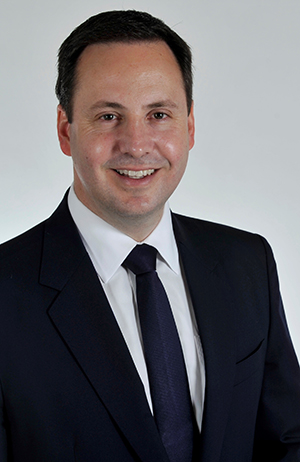 "It will provide Australian tech start-ups with a collaborative workspace, allowing them to pursue international opportunities," Mr Ciobo said. "The next Atlassian, 99 Designs or Hydrus could be launched from here."
Australia's Special Envoy for Trade, Andrew Robb said San Francisco was a global innovation hotspot.
"Positioning the Landing Pad within RocketSpace will accelerate access to international business networks, entrepreneurial talent, business development and investors," Mr Robb said.
Mr Robb said RocketSpace had been working with tech start-ups and corporate innovation professionals since 2011. The company offers a complete suite of services, including office-as-a-service, accelerator-like programming, consulting, and events. Together these create a unique ecosystem for innovation to thrive.
Assistant Minister for Innovation, Wyatt Roy said integral to the appeal of the Landing Pad will be the locally engaged Landing Pad Coordinator responsible for the provision of value-added services.
"The locally engaged coordinator will be a significant resource and will bring unique knowledge and experience to help Australian start-ups achieve their internationalisation efforts," Mr Roy said.
Minister for Industry, Innovation and Science Christopher Pyne said the Landing Pads were a key element of the Australian Government's $1.1 billion National Innovation and Science Agenda (NISA) and will support Australia's ongoing economic diplomacy and science diplomacy efforts globally.
"Innovation in our economy is key to our nation's future jobs and growth which is why the Government is vigorously implementing its National Innovation and Science Agenda," Mr Pyne said.
"Landing pads form part of our global innovation strategy, a key component of the agenda, which will give Australian entrepreneurs an opportunity to compete globally.
"Our global innovation strategy will advance Australia's international collaboration performance and encourage Australians to leverage entrepreneurial expertise found in key locations overseas, like San Francisco, Tel Aviv and others," he said.
Austrade received $11.2 million in Budget funding to establish five Landing Pads and also develop a new annual in-bound innovation forum, fostering collaboration and attracting international market experts, entrepreneurial talent and investors to Australia.
In addition to San Francisco and Israel, a further three Landing Pad locations will be identified in the near future.
The launch of the San Francisco Landing Pad was part of the recent inaugural Australia United States Business Week (AUSBW) – a 240-strong business mission focused on technology and innovation.
ends