How IRI finds COVID is changing consumer behaviour
By Leon Gettler, Talking Business >>
COVID-19 and the lockdowns have changed consumer behaviour. According to IRI, a world leading big data analytics business that works with many of the world's household brands, it has seen consumers focusing on wealth and wellness.
Sales of plant based products like soy milk and almond milk have gone through the roof. Consumers are also now focused on what's good for the planet.
Alistair Leathwood, chief commercial officer for IRI across the Asia-Pacific region, said the changes brought on by the lockdowns and COVID were massive "and we can expect retailers and brands will respond".
"It's unprecedented, I think, in our lifetimes. A situation like that has shaped pretty much every aspect our lives and what we eat and drink," Mr Leathwood told Talking Business.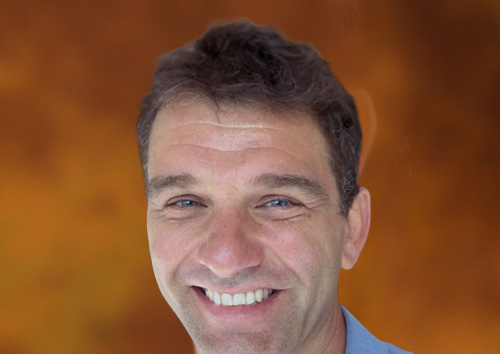 "I think you'll see the health aisle in the supermarket get bigger and bigger. Now there's two or three aisles devoted to healthy, to organic, to better for you, to sports nutrition. And even outside that aisle, you've got more and more products, even in the mainstream consumer packaged goods.
"If you look at the supermarket, you'll see call outs on every box: 5 percent less sugar, 5 percent more protein, better for the environment, all of that good stuff.
"The companies that manage to hook into the trend will continue to do very well."
TURNING TO VITAMINS AND MINERALS
Mr Leathwood said there was a big rise in people buying vitamins, minerals and supplements. And much of this, he said, was driven by people being concerned for their health during the pandemic.
"People were buying those sorts of things and frankly using them a lot more I think I the hope you boost your immune system, maybe you get to avoid getting ill," Mr Leathwood said.
And instead of getting these goods from pharmacies, people were picking up these items in supermarkets. Which makes sense.
"I think it's because when we were all nervous and concerned, we wanted to go to one place, get in and out, and stay home, so people bought things they might otherwise buy in the pharmacies," Mr Leathwood said.
Consumer demand for sports drinks went down, with lockdowns stopping people getting out and doing sport, but demand for high protein drinks with vitamins went up.
IN WITH SOY AND ALMOND MILKS
The big lift in consumer demand was for plant-based alternatives like soy milk and almond milk.
Mr Leathwood said demand for these goods was growing way faster than anything else with 50-60 percent year-on-year growth rates.
He said the difference between this lockdown and the one last year was that people were now saying they not only have to look after themselves – they also need to look after the planet. This, he said, might be the driver for products for oat milk, which is being produced with less of a carbon footprint.
Mr Leathwood said companies needed to watch these trends and get on top of them which, he said, was a challenge for the big blue chip brands.
"If you're one of the big carbonated soft drink companies and mostly what you do is sell fizzy sugary drinks, and all of a sudden nobody wants sugar, what's your business model? So there's a bunch of diversification, into waters, into Kombuchas, into functional drinks. And then there's an attempt to reduce the bad ingredients, reduce the sugar, reduce the fat and make it more acceptable," he said.
"You've got a real problem there, though, because one of the reasons you drank your Coke or you went to McDonald's was because you like the sugar and the fat and the meaty taste.
"McDonald's is really struggling to sell salads and healthy alternatives. You don't go to Maccas for a salad. It's hard for them to make that switch."
Hear the complete interview and catch up with other topical business news on Leon Gettler's Talking Business podcast, released every Friday at www.acast.com/talkingbusiness.
https://play.acast.com/s/talkingbusiness/talking-business35-interview-with-alistair-leathwood-chief-c
ends