AlphaBiz charts 10 years, strides into the future with certainty.
FOR ALPHABIZ it has been a 10-year journey from acquisition with a handful of clients with an ambition – to help business owners and CEOs take back control of their business – using a range of modem whole-of-business software solutions to future-proof their organisation.
For AlphaBiz clients, it must seem like only yesterday that the AlphaBiz team worked closely with innovative operators to better equip their staff with the right tools and provide better service – ultimately achieving greater efficiency, effectiveness, economical and greater agility.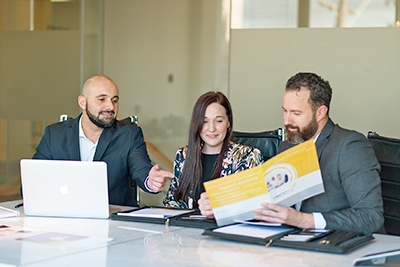 And it has paid off all round. It sounds simple, but the 'smarts' behind AlphaBiz are more about the interpretation of useful software into business processes – to optimise them – than about the technology itself.
"At AlphaBiz, our mission is to equip businesses with modern software solutions to help them operate with greater control, efficiency, visibility and future proofing the organisation," co-founder and director Shadi Kheder said.
"Together with our skilled and dedicated team, we provide our clients with powerful software solutions that solve the everyday challenges faced by growing companies with the visibility to key focus information to help business owners, executives, and management make informed and effective decisions.
"However the focus has always been on delivering the right solution in a friendly yet professional manner while building long lasting relationships, which is what sets us apart."
TAKING 'HARD' OUT OF SOFTWARE
AlphaBiz Solutions understood the growing need for fully integrating software solutions from day one in 2009 when the company was kicked off by Shadi Kheder.
Due to the lack of support for many Sybiz customers, the team members that formed AlphaBiz saw a great opportunity to provide quality support and improvements with the product, finance and business knowledge they had gained over years implementing and supporting Sybiz software along with other services like IT Infrastructure, Report Writing and Software Development.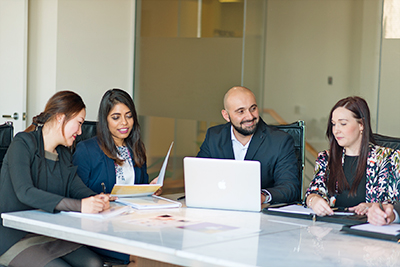 "After months of planning, it all became a reality on August 1, 2009, in a tiny office space with a small team, working with limited resources but high optimism and passion," Mr Kheder said. "We had one vision, the same as today, to help businesses take control by centralising and streamlining there business systems."
AlphaBiz has developed its service and training offerings across the board for the past decade and the business continues to go from strength to strength.
"We are true believers that when it comes to business software solutions there is no 'one size fits all' approach," fellow Director, Peter Coole said. "We understand that buying a business system can be a big investment for companies and despite significant costs, software sometimes fails to meet critical requirements..
"To combat the frustration and hardships that can stem from implementing unsuitable systems or multiple softwares, we follow the 80/20 principle of software selection. Through our careful needs analysis process we help to select the right software which caters to 80 percent (or more) of the business's critical needs and the final 20 percent is accomplished by customising or enhancing the software to suit the client specifically.
"This approach has helped us offer the most suitable and best value for money solution to our clients.
"It is a credit to the whole team that we have never walked away from a problem and we stand by every system we implement. Sometimes it can be tough going but the team rallies to the cause and pushes back he boundaries to find the best solution."
MANAGING CHANGE
Matching and tailoring the software is only part of the challenge for both AlphaBiz Solutions and their clients. Managing and interpreting the change to the business the new software represents is the truly challenging part.
"It is critical that when you need to assist in the change management process that you work with your audience, to gain their trust so they come down the path of change with you," Mr Kheder said.
"Our teams are continually working to refine the process of change in a friendly non-confrontational way, yet ensuring that the path to required outcome is followed in an effective manner."
And there is only one way to successfully integrate technological change into a business: person-to-person. AlphaBiz focusses on delivering the highest levels of personable customer service – and that builds lasting relationships through really effective user and business change management.
"What sets AlphaBiz apart from other competitors is our personable approach," Mr Kheder said. "From the very first meeting, our goal is to communicate honestly and openly.
"We encourage every member of the AlphaBiz team, from the directors, the consultants, the business development and administrative team, to establish a trusted bond with our clients."
And it works because they work hard at it and build trust.
"Currently we have a team of 20, comprising of extremely adept and enthusiastic individuals to deliver this promise," Mr Kheder said.
AlphaBiz's integrated information systems incorporate modules supporting Finance, Customer Relationship Management (CRM), Inventory Management, Job and Project Costing, Service Management, Point of Sale (POS), Fixed Assets, Analytics, and Reporting.
"We also offer payroll and human resources management (HRM) systems and hardware solutions which can be integrated into any new Enterprise Resource Planning (ERP) system, creating a fully integrated business management solution throughout a business. We also provide customised solutions to meet the unique needs of any business and industry requirements."
BRIGHT FUTURE
Even as more business software options come on the market – and the power and intelligence of the software increases – successful integration is always going to be the key to success.
"The pace of innovation has increased and as a technology company we aim to continually evolve and adapt to technological growth, automation, mobility and cloud computing," Mr Coole said.
"As solutions like electronic trading (B2B & EDI), artificial intelligence, IoT, automation become readily available and affordable to adapt, we want to empower our clients to stay ahead as the business landscape becomes more competitive and demand for reduced operational costs impacts us all.
"AlphaBiz have audacious goals to establish itself as one of the biggest and most trustworthy names in WA in the ERP and IT space."
And it is doing so by delivering on its vision by innovating in key technology systems areas that ordinarily form blockage points for most businesses.
These range from developing fully automated systems to ensuring the multiple reusability of key modules.
AlphaBiz is renowned for its standardised but flexible implementation methodology. Another benefit the company offers are AlphaBiz Core Training Videos.
But at the end of the day it is the people that make the difference in this innovative tech company.
"People have always been at the centre of everything that we do," Mr Kheder said. "And the absolute best part of building and growing a company has been the opportunity to attract and retain exceptionally talented individuals that share the mindset of working together as a team meet our client's needs. Our sincere thanks to the entire crew."
About AlphaBiz Solutions
Started in 2009, AlphaBiz Solutions is a fully owned and operated Australian consultancy specialising in ERP solutions, Payroll/HRM, Time and Attendance, Custom Applications, Business Intelligence and Software Automation and Integration for small to medium-sized enterprises (SMEs).
Ph: (08) 9277 2226 www.alphabiz.com.au
ends