Global Drone Solutions: getting business airborne
DRONES can be high-level problem solvers. That is the premise behind Mahmood and Laura Hussein's founding of Global Drone Solutions in Perth in January, 2016 – and it is resonating in the local market and across Australia.
Global Drone Solutions harnesses state-of-the-art drone technologies to solve both social and business problems and create new business opportunities, according to Mahmood Hussein.
"We help individuals and organisations understand the benefits of drone technology, and how they can integrate drones into an existing business, start a drone business, or gain employment in the Remote Piloted Aircraft (RPA) sector," Mr Hussein said.
Global Drone Solutions is an innovative growth business that helps introduce drone technologies to benefit other businesses. Global Drone provides tailored drone pilot training and solutions to a broad range of industries, reducing operational costs, lowering risk, improving operational efficiencies and, most importantly, improving safety.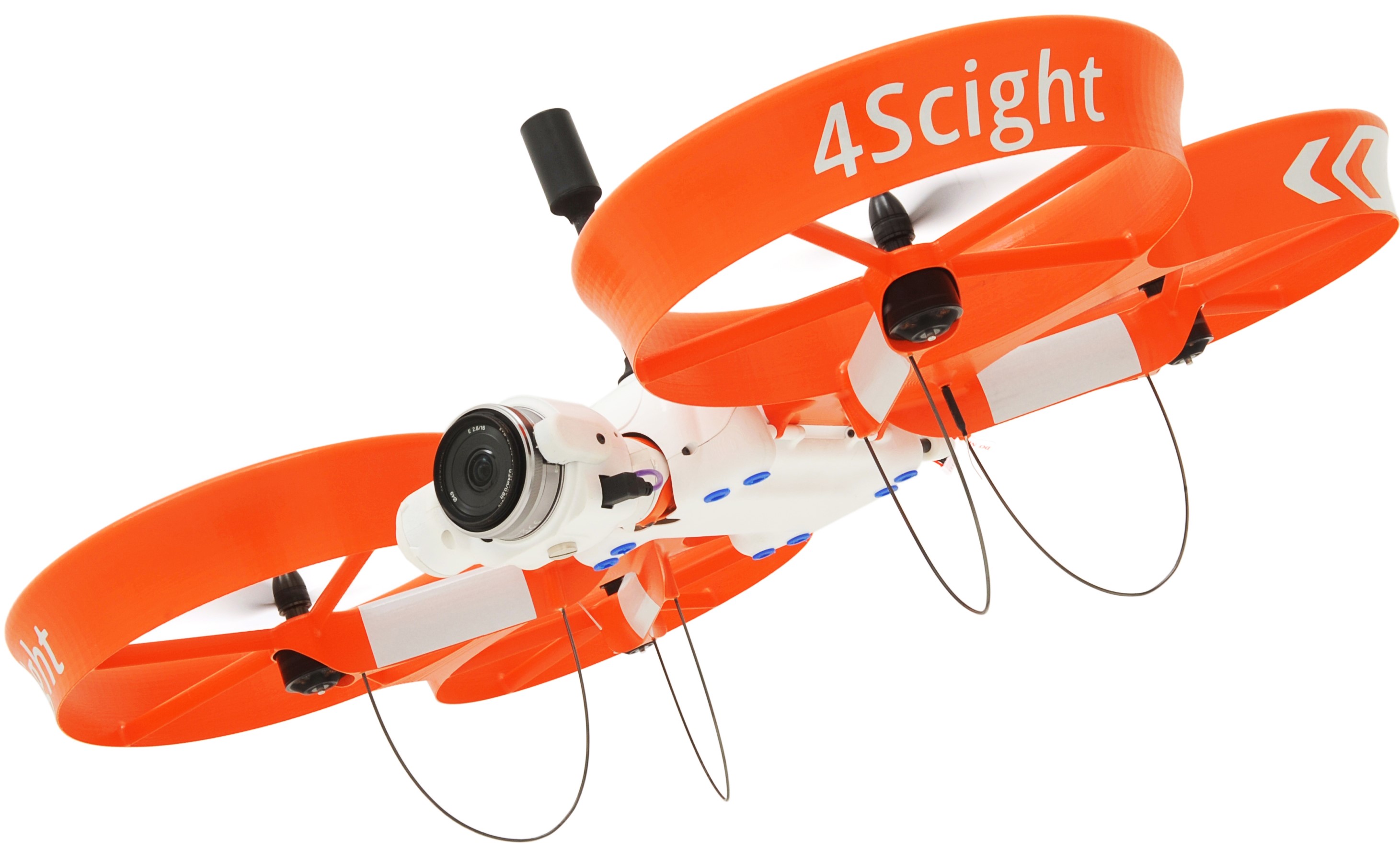 The company's aim is to build a global brand which is respected for its professionalism in the drone industry.
"Our strategy is to use pilot training as a platform to launch a drone consulting service," Mr Hussein said. "To fast-track this, we have forged alliances with other like-minded organisations that already have good reputations in the marketplace and share a similar business ethos and culture."
The company is literally ready for take-off.
"We plan to go national this year and international in 2020," Mr Hussein said.
According to the latest research, Mr Hussein said, the global drone industry will be worth an estimated US$127 billion by 2020. The industry is growing rapidly, and he expected it would positively impact large numbers of people and "transform industries across the world".
UPWARD TRAJECTORY
If the flightpath of Global Drone Solutions is anything to go by, the industry may be accelerating even faster in Australia – a country which can historically boast a fine record of aviation technology early adoption.
Over the past year, Mr Hussein said, the company has doubled in team members and revenue. It has also introduced both an online learning option and its Certificate III in Aviation certification.
"We see a lot more organisations recognising drones as a valuable tool, rather than a toy," Mr Hussein said. "The reduction in the price and improvement in reliability and quality of drone platforms over the past 12 months have been key factors in this change.
"Furthermore, the risk from a customer's perspective has been reduced dramatically, as companies like Global Drone Solutions offer consultancy services to help organisations establish compliant drone operations within their businesses."
Drone aviation is an early-stage industry that is developing fast – and innovating even faster.
"I am always surprised with some of the applications our clients are using drones for," Mr Hussein said.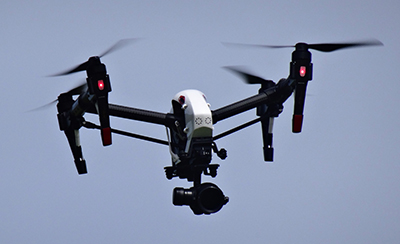 "For instance, we recently trained a client who was using drones to muster cattle. This has been done before, but in this example, the client was using a thermal camera with the drone and was able to get live data on the head of cattle (total) in any paddock at any time – but more importantly was able to tell when an animal was either ill or pregnant, due to the increase in the heat signature."
This increased the farmer's operational efficiency dramatically.
Some of the innovations Global Drone Solutions has brought through have been specifically to meet the challenges facing businesses wanting to utilise drones. This was a strong impetus for developing an online training curriculum.
"We understand that some of our clients will not be able to take five days away from work," Mr Hussein said. "So we introduced an online learning option, where the theory training is completed online and then we catch up for two days to complete the practical training and assessments.
"This has been an overwhelming success. Already 50 percent of training is completed through the online portal."
Global Drone Solutions also overcame certain pre-existing barriers to develop the certification.
"We are also pleased that we have been approved to deliver the Certificate III in Aviation – remote pilot qualification," he said. "This is a VET qualification, which opens up new opportunities in the education sector."
FUTURE ARRIVING FAST
Although the drone technologies themselves have come to market rapidly and had an impact across many business sectors, fundamental new technologies are also impacting the drone sector.
One of the big ones is 'lidar' – sensors using light detection and ranging – which opens up the drones to new environments where they can have a big impact on workplace health and safety.
"The use of lidar technology and applications are increasing due to miniaturisation of components, improvements in technology and price reductions, making it a commercially viable option," Mr Hussein said. "This opens up the potential for some very exciting applications in underground mining, for example."
He foresaw drones leading inevitably to so-called 'air taxis'.
"Jetsons, here we come," Mr Hussein smiled. "There is a considerable amount of talk and action about the use of air taxis both in Australia and globally.
"In Australia, Queensland, Victoria and Western Australia's state governments have started discussions about the possibilities of drone taxis in the next 3-5 years. As a matter of fact, a local Perth property developer has just lodged a planning application for an apartment block in South Fremantle, which includes an air taxi landing pad on the roof.
"In Dubai and Singapore – they have just completed successful trials of a two-seater drone taxi by Volocoptor (www.volocopter.com) which I expect will be in operation sometime in 2019.
"There are new applications being found across a broad range of industries every day. It certainly is an exciting time to be in this industry."
Global Drone Solutions is gearing up to meet anticipated demand in Australia's drone industry, no matter what direction it takes.
"We have more than doubled our turnover in the past 12 months, signed up new partnerships and tier one clients, and it's looking like we will beat this in the coming 12 months," Mr Hussein said.
"We have more than doubled our team, with new trainers, marketing personnel and admin staff."
LANDING PARTNERSHIPS
Importantly, Global Drone Solutions has also struck up some important partnerships and alliances, to help the company achieve its humanitarian goals. The latest is a partnership with WeRobotics.
"Our partnership with WeRobotics allows us to deliver on our company's 'why' which is 'making a real-world difference through drones'," Mr Hussein said. "It also allows us to pay forward and use technology to make the world a better place.
"We chose WeRobotics as our goals are aligned. We wanted aid to reach disaster-affected communities more quickly, meet the health needs of remote communities more rapidly and help achieve sustainable development goals faster.
"We believe we can accelerate and scale the positive impact on these communities using drones. And we both want to build local capability."
The alliance in Africa with FlyingLabs began in late 2018 and was an immediate success.
"Since our partnership in September 2018, we have trained pilots in FlyingLabs in Tanzania, Kenya and South Pacific, with another 15 Flying Labs taking the online training in early 2019," Mr Hussein said. "The online component focuses specifically on the theory section required for a drone pilot licence."
Upon completing this training, Flying Labs pilots are issued a certificate of completion by Global Drone Solutions, which already carries weight in many countries in which Flying Labs operate.
"We are exploring ways to expand this meaningful collaboration further to bring additional services to the global network of Flying Labs," Mr Hussein said.
Last year proved to be a big year for the commercial drone industry as a whole and it certainly was for Global Drone Solutions.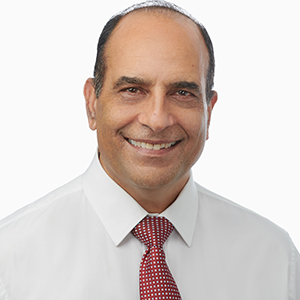 Australia's Civil Aviation Safety Authority (CASA) sent out the draft Manual of Standards (MOS) seeking feedback, and Global Drone Solutions participated.
"The MOS will help standardise the drone's industry by setting specific training and operational requirements," Mr Hussein said. This aligns with regulatory frameworks which are being introduced globally.
"Those are just a few of the highlights," he said. "I believe that 2019 is set to be even bigger for the industry, as major developments with regulations, new products both in hardware and software and Unmanned Traffic Management have been predicted to come together in a big way over the next 12 months.
"We are very excited about 2019. Our services are in high demand, the partnerships we made during 2018 are starting to bear fruit, we have been approached by international organisations to explore new opportunities and our team is growing," Mr Hussein said.
"Let's go ahead and making a real-world difference through drones'
ends