Melbourne innovates to stand up as a global investment destination
VICTORIA's economy is being significantly boosted by the City of Melbourne investment body, which is designed to find innovative ways to attract key global and local investments.
Invest Melbourne has a mission to 'cement the city as the best place to start and grow a business' in Australia, according to Invest Melbourne Advisory Board chair, Amanda Coombes.
"The advisory board is leveraging our collective experience to provide Invest Melbourne with the best chance of attracting investment from great businesses, into our fabulous city," Ms Coombes said.
Invest Melbourne was established in 2020 – as a hedge against the economic drag of the COVID-19 pandemic and a launch pad for the future – and Melbourne can now boast a pipeline of major projects which could generate more than $2 billion in capital expenditure. It already has runs on the board.
Successful investment projects include the Newmark Capital redevelopment, the innovative vertical farming project Gaia Project Australia, new and popular venue Bar Jayda, and several other projects close to launch.
Newmark Capital is a major redevelopment of the David Jones building to house Clemenger BBDO – regarded as Australasia's largest and most successful marketing communications company – Rodd and Gunn and a new MECCA flagship store.
Gaia Project Australia is a technology start-up that is creating high-yield vertical farms, with its first opening in the Docklands district with 14 full-time staff.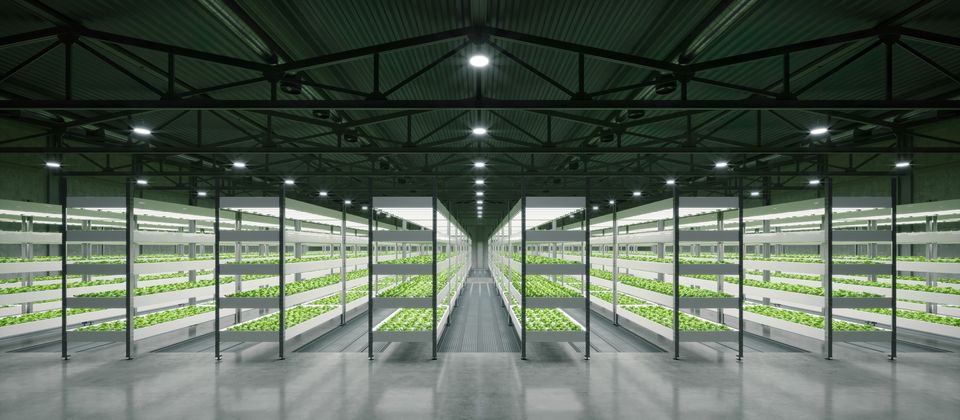 Bar Jayda is a new and highly popular hospitality venue in the heart of Melbourne's CBD, employing 15 staff.
In partnership with several government investment entities, Invest Melbourne is currently working across more than 120 projects and opportunities – which could create over 9,800 new full-time jobs across the city.
Investment proposals include three global headquarters and research and development centres, creating more avenues to further strengthen Melbourne's position on the world stage as a hub for business and innovation.
More than one-third of the projects (35.2 percent) are for accommodation and food services businesses, 18.8 percent are from the ICT sector and 12.5 percent are in the retail industry.
Within Invest Melbourne, the City Council's Business Concierge service is working to make it even easier for traders to operate in the city – with fast-tracked permit approvals, business and marketing support and industry contacts.
One of Invest Melbournes's greatest advantages is the support it is receiving across both business and political spectrums.
Gaia Project Australia founder and CEO, Nadun Hennayaka said, "Since moving to the Docklands at the end of 2022, Invest Melbourne has supported me through permitting processes and linking us to other council opportunities, like marketing and the Open Innovation Competition.
"Invest Melbourne has made it easy to open our business in Melbourne and we look forward to continuing to work with the team as our business grows."
Bar Jayda owner and Delia Group managing director, Shane Delia said, "Invest Melbourne have been extremely helpful in supporting me through establishing and opening Bar Jayda. From advice on permits to supporting our liquor licence application, Invest Melbourne are making Melbourne the easiest place to grow my business."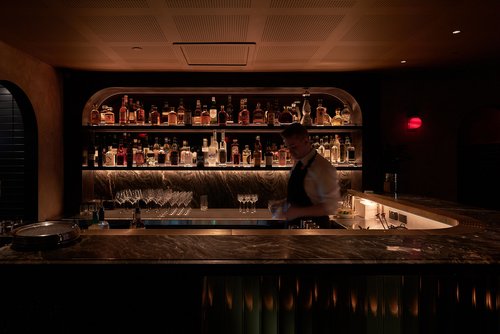 Acting Lord Mayor Nicholas Reece said, "Melbourne will soon be Australia's largest capital city – and we're building on that momentum to attract new investment, create jobs and boost the city's economy.
"Invest Melbourne is helping dozens of businesses to unlock their potential – joining the many successful, innovative companies choosing to invest in Melbourne's future. We're supporting 80 potential investors to move ahead with their projects this financial year – which could create more than 1,500 jobs across our municipality."
Business and global opportunities portfolio lead, Councillor Kevin Louey said, "We want to amplify Melbourne's global reputation as a vibrant place for investment and innovation, and the best place to start and grow a business.
"Invest Melbourne is targeting and working collaboratively with dozens of potential investors from Australia and across the globe – from small to medium enterprises, through to major capital city projects," Cr Louey said.
For more information on Invest Melbourne, visit City of Melbourne website.
ends