Melbourne assists business events with $100k to attract workers back to CBD
MELBOURNE's office workers will be drawn back to the CBD through a series of business events supporting innovation and collaboration.
The City of Melbourne initiative will see 20 organisations benefit from grants totalling $100,000.
Lord Mayor Sally Capp said the funding, allocated through the Business Event Sponsorship Program, would support conferences, meetings and other business forums in Melbourne over the next six months.
"Office workers make up the majority of midweek customers for our traders, who have been hardest hit by the pandemic," the Lord Mator Capp said.
"Prior to the pandemic, nearly 14 million delegates visited Victoria each year, armed with knowledge, bold ideas and experiences to share with likeminded colleagues.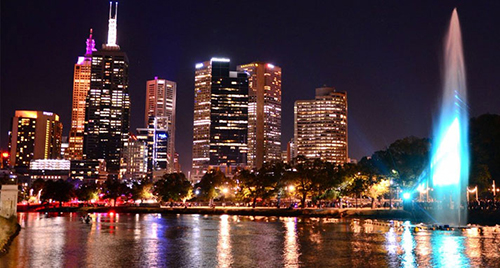 "We know a strong calendar of business events strengthens our city's knowledge-based industry sectors, which thrive when people come together and share ideas.
"The events receiving funding from this program will give office workers a great reason to return to the city, as they rediscover the benefits of face-to-face collaboration."
Business and Global Opportunities portfolio lead, Councillor Kevin Louey said the supported events will draw thousands of people to the CBD, providing a number of industries with a much-needed boost.
"Whether a delegate attends a large conference or a specialised workshop, they are supporting local venues, technicians and event hire companies, along with our hospitality and accommodations sectors," Cr Louey said.
"Some of the best ideas and deals happen in person, which is why we're delighted to fund events that stimulate innovation and business growth here in Melbourne."
RMIT University received a $10,000 grant for its three-day Future/Inclusive Festival in the CBD.
RMIT xecutive director of policy, strategy and impact Tom Bentley said the university's event would explore ideas around sustainability across Melbourne, the region and the world.
"Inclusion - across many dimensions - is key to reactivating Melbourne mid and post-pandemic, creating a city that is more equitable and vibrant than ever before," Mr Bentley said.
"We are thrilled to partner with the City of Melbourne to bring to life public ideas about inclusion, resilience, and what our city needs right now, to make a positive impact for Melbourne's community, economy and broader society."
In addition to funding, the City of Melbourne will also offer in-kind marketing and promotional support to recipients.
Funded events must be delivered by June 30, 2022 and adhere to the Victorian Government's COVIDSafe settings.
For a full list of grant recipients under the Business Event Sponsorship Program, visit the City of Melbourne website.
ends