Squirrel says to get tech systems harmonised – or go nuts
ONE of the most common problems facing businesses is the disparate ways information is assembled – and how that further complicates decision making.
Squirrel Business Hub, like its namesake, recommends gathering information resources together, utilising 'the cloud' as an intelligence hoard.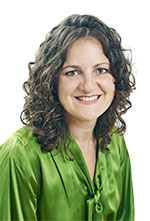 Squirrel Business Hub has helped many companies find cloud solutions to common inefficient practices of re-entering contact information in different systems and using multiple spreadsheets owned by different people in a team to track information. Getting disparate information systems together empowers a business, Squirrel Business Hub founder and chief executive, Kylie Harker said.
"As founder of Squirrel Business Hub, I advise SMEs on cloud-based business systems," Ms Harker said.
"I've worked with over 120 companies, and time and again, witness duplication of effort and inefficient use of resources. I recommend investing in cloud-based software so that you can integrate your systems and streamline and automate your processes."
Squirrel teams often help businesses take the first step of implementing a customer relationship management system (CRM).
"While the benefits of a CRM are many, getting it to 'talk' to your other systems will take its usefulness to a whole new level," Ms Harker said.
"Integration opens up a world of sophisticated functionality that can be leveraged to save time, reduce effort, eliminate errors and automate processes.
"Working together, your systems are so much more powerful than they are apart."
One Squirrel Business Hub client, for example, was experiencing the administrative nightmare of invoicing in instalments.
After integrating the business's CRM and accounting systems, the Squirrel team was able to set up a series of time-based triggers in the CRM, which automatically generated instalment invoices in their client's accounting system.
Another client had no central repository for their client history and was constantly re-keying enquiries and booking information.
"We installed a new CRM, creating a central database," Ms Harker said. "We integrated this with their Google Calendar, streamlining booking and scheduling, and with their accounting software, which enabled onsite invoicing and the flow of information to accounts (department) for reconciliation."
Larger organisations are embracing digital technology, Ms Harker said, "and employing CDOs (chief digital officers) at a growth rate of 200 percent globally, reflecting the need for a proactive rather than an ad-hoc approach to cloud technology".
The same technology is there for SMEs to embrace too, she said.
To make it easier for business leaders to ascertain whether cloud-based systems could benefit their businesses – no matter how small – Squirrel Business Hub has developed a "quick quiz" on its website that helps in making such decisions, Ms Harker said.
ends