AIM warns as Australian business capability slips
NEW research from the Australian Institute of Management (AIM) suggests business capability in Australia has continued to slip for another year.
According to findings in the 2015 Australian Management Capability Index (AMCI), business overall operated at under 68 percent of capability – a fall of more than 1.3 percent compared with the previous year.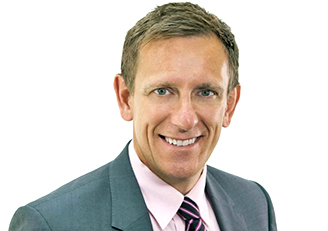 "The AMCI provides a benchmark for business against which we can assess and track performance against a series of key categories of management capability at a company, industry or national level," AIM chief executive David Pich said.
The latest AMCI findings reveal a further decline in the headline performance rating, with Australian businesses only operating at 67.7 percent of what they could be achieving compared with 69 percent last year.
"This supports the latest Productivity Commission update which suggests business productivity in Australia remains well below historical levels," Mr Pich said.
The research showed Australian chief executives and managers assessed their organisations as being most capable in Integrity and Corporate Governance (82.9%), Financial Management (74.8%) and External Relationships (71.5%).
They assessed their organisations as least capable in Organisational Capability (62.9%), Application of Technology and Knowledge (64.4%), then Visionary and Strategic Leadership (64.6%).
"AIM's thought leadership team believes that the findings convey an urgent need for business to increase its focus on building better managers and better leaders," Mr Pich said.
He said AIM identified that a strong commitment was required to raise management and leadership capability through embracing aspects such as diverse management teams and workforces; international orientation; enterprising and innovative organisational culture; benchmarking and application to best practice; and people management skills.
"AIM understands that developing these aspects is critical to staff retention and more successful businesses," Mr Pich said. "We've tailored our corporate membership to provide businesses large and small with a wide range of specialist products, services and training to build a stronger, more effective team that's prepared for the challenges ahead."
There was a distinct divergence in the AMCI scores reported for CEOs and middle manager job levels. Although a high percentage of senior leaders thought there was a clear and inspiring vision within their business cultures, many middle managers found it difficult to identify.
AIM's general manager of policy and advocacy, Sam Bell said this may indicate a failure to articulate a vision that resonates across different generational expectations of managers.
"What the AMCI findings clearly convey is that there is an urgent need for increased investment in building management capability right across the business, most acutely at the middle manager level," Mr Bell said.
"A commitment by leaders to raise management capability, supported by appropriate strategic initiatives, will help deliver the productivity lift our organisations and nation dearly requires."
Throughout February AIM is holding member workshops across Australia on aligning organisation culture and strategy to achieve better results.
AIM's Organisational Capability Tool is also available for members to benchmark their businesses against industry competitors and at a national level. This tool is complimentary for AIM corporate members.
The AMCI compares results by ownership type, industry, employee numbers, annual dollar turnover, managerial level and gender.  It tabulated and averaged survey responses of 429 CEOs and senior managers in the 2015 AMCI and used prescribed weightings to generate a score out of 100.
The Australian Institute of Management is a Victorian Leaders Industry Expert foundation member.
ends