Prostate cancer research gets boost from Vic Leaders
AUSTRALIAN Prostate Cancer Research centre has joined Victorian Leaders as an Industry Partner to both extend the word about the personal and economic challenges of the disease and to help innovate its own business.
Located in North Melbourne Victoria, the APCR Prostate Cancer Centre opened in November 2014 with a unique set of credentials and a new approach to men's health.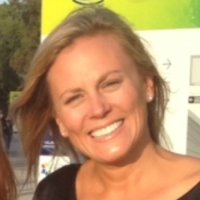 APCR partnership manager, Kate Hatton said the centre is now the first bulk-billing public healthcare centre dedicated to the comprehensive treatment of prostate cancer and men's health issues.
"Prostate cancer remains the second most common cancer causing death in Australia, a statistic that's the driving force behind Australian Prostate Cancer Research as we research and develop better treatments and models of care to support Australian men and their families," Ms Hatton said.
"It was developed as a blueprint model of care for patients in the public healthcare system.  Our unique one-stop-shop model of care provides integrated, multidisciplinary and long term support for all men.
"For our patients this means efficient service, reduced waiting times, quicker diagnosis and no multiple appointments at different centres. The Men's Centre allows patients to access our team of doctors, specialists, specialist nurses all in one place."
Ms Hatton said through APCR's partnership with Victorian Leaders, its members can now access free comprehensive health checks for all males staff. APCR is also encouraging Victorian Leaders businesses to collaborate and extend the reach of the service.
"It is an opportunity to align your business with a new area of health care for Australian men," Ms Hatton told a recent Victorian Leaders meeting.
"We hope we can help you to build a healthy, happy and loyal workforce through our support of your staff.
"We recommend that all men over 40 years old have a baseline prostate test and general health check and men over 50 years to have their PSA levels checked annually."
ends