Aria 'sings' to young entrepreneur's well-crafted tune
ENTREPRENEURSHIP seems built in to Victorian business leader Christina Salvo's DNA.
Her latest venture, as chief executive officer of Aria serviced apartments in Melbourne's Crown precinct, is taking her passion for business to new levels and she is revelling in being able to extend and develop new national and international client markets. 
"My latest venture as CEO of Aria serviced apartments combines my 18 plus years in the hospitality, retail, property and customer service sectors," Ms Salvo said.
"Owning Aria serviced apartments in Melbourne's Crown precinct gives me the passage to implement a business model for a niche area of the serviced apartment market which is the fastest growing market in the property sector."
Ms Salvo understood that to build and extend the apartments' loyal following, it had to offer a more personalised and comfortable experience than the variety of hotels in the precinct presented – so she set about making Aria a very recognisable Melbourne experience through an astute mix of personalised guest services and operational technologies.
"Aria is acontemporary boutique style of accommodation in the heart of Melbourne offering true local experiences to ensure every guest's stay memorable," Ms Salvo summed up the experience that she and her hand-picked team developed.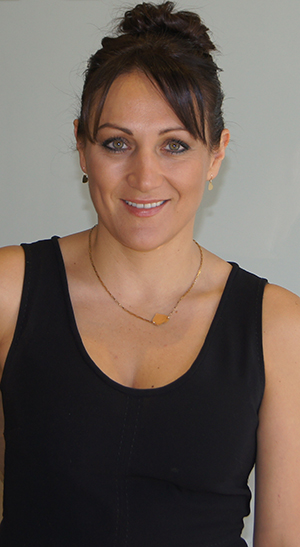 "We aim to unearth and share our local secrets for travellers who are staying a few nights to months at a time."
Ms Salvo drew from her versatile business background – including her business travel experiences – to develop Aria's 'personality'.
"Throughout my career from Europcar, Calma Medispa to Salvo Property Group, it is embracing new innovative ideas and ways of doing things differently that has made the difference in gaining the competitive edge," she said.
Day to day, Christina Salvo also draws on the work ethic and team development methods she has imbibed from her family, watching how they developed successful businesses throughout her formative years.
"An entrepreneurial drive is in my DNA," Ms Salco said. "I have grown up with a family of very passionate hard working people.
"Determination, resilience, vision, planning and the ability to back yourself are the pillars of my career to date.
"And behind every successful business person there is a support team and without them my vision is not possible. I believe in developing a strong culture and creating a work place that people want to be part of and love what they do."
The innovative service approaches and quality accommodation experiences that Ms Salvo and her team have developed at Aria are already paying off.
"Aria is growing, with plans to expand the model nationally in the near future," she said. "I have prepared for growth by investing in the latest technology, systems and best business practices to ensure we have the foundation to expand into a truly national company."
But Christina Salvo is not getting ahead of herself, tailoring her ambitions for realistic market development and growth that can take advantage of any opportunities which may come up – maintaining her entrepreneurial vision.
"Embracing technology and systems to adapt to today's global marketplace – I am confident Aria will one day be the leading name in serviced hotel style apartments," Ms Salvo said.
Aria Serviced Apartments is an Executive Member of Victorian Leaders, the organisation fostering and mentoring the next generation of leading Victorian companies.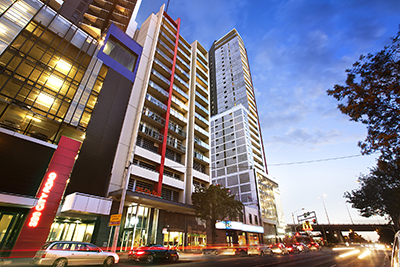 www.ariaservicedapartments.com.au
ends