AUSTRALIA's first Governance in Sport Program has been launched.
Developed by the Governance Institute of Australia in partnership with elearning provider etrainu, the Working in Sport Essentials (WISE) program provides fundamental governance knowledge for anyone involved in a sports organisation or team.
Governmance Institute none-executive director Tricia Mok said the online course was designed to instill "a broad understanding of governance and the confidence to carry out good governance practices from the grass roots up".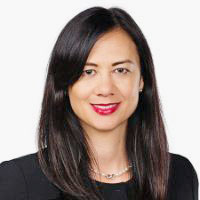 "Never has there been a time where governance in sport has been so important," Ms Mok said. "The Australian sports market is evolving from the grassroots.
"Australia has approximately 4.5 million sports club participants nationally and an estimated 250,000 committee members, while 20.5 million participate in a sport at least once per year.
"There is a growing recognition that sport is big business in Australia, and like any business it must not only have the proper governance frameworks in place, but it is equally important that it is managed and operated by people who have a sound understanding of good governance and the skill to apply that knowledge. We have seen enough examples of governance lapses by sporting bodies to appreciate that without impartial governance, sports do not grow — they just decay."
The program was officially launched by Ms Mok along with Sport NSW chief executive Darren Simpson and former NSW Minister for Sport and Recreation, Kevin Greene in Sydney recently.
ends