Finalists named in 2023 Brisbane Lord Mayor's Business Awards
FROM BUSINESS ICONS to emerging 'next-gen' talent, finalists in this year's Lord Mayor's Business Awards (LMBAs) celebrate the diversity of businesses harnessing a new wave of skills and expertise in Brisbane.
"Now in its 18th year, the awards honour the businesses and business people making an impact on our city and around the world," Brisbane Lord Mayor Adrian Schrinner said as he announced the 2023 finalists (see below).
The LMBAs are about both recognising and acclaiming the most innovative and progressive businesses and business leaders based in Brisbane, as well as providing a wealth of current and historical case studies that show how and why these organisations are successful. The LMBAs also highlight how Brisbane's business environment has usually played a role in developing those leading businesses – and their business leaders.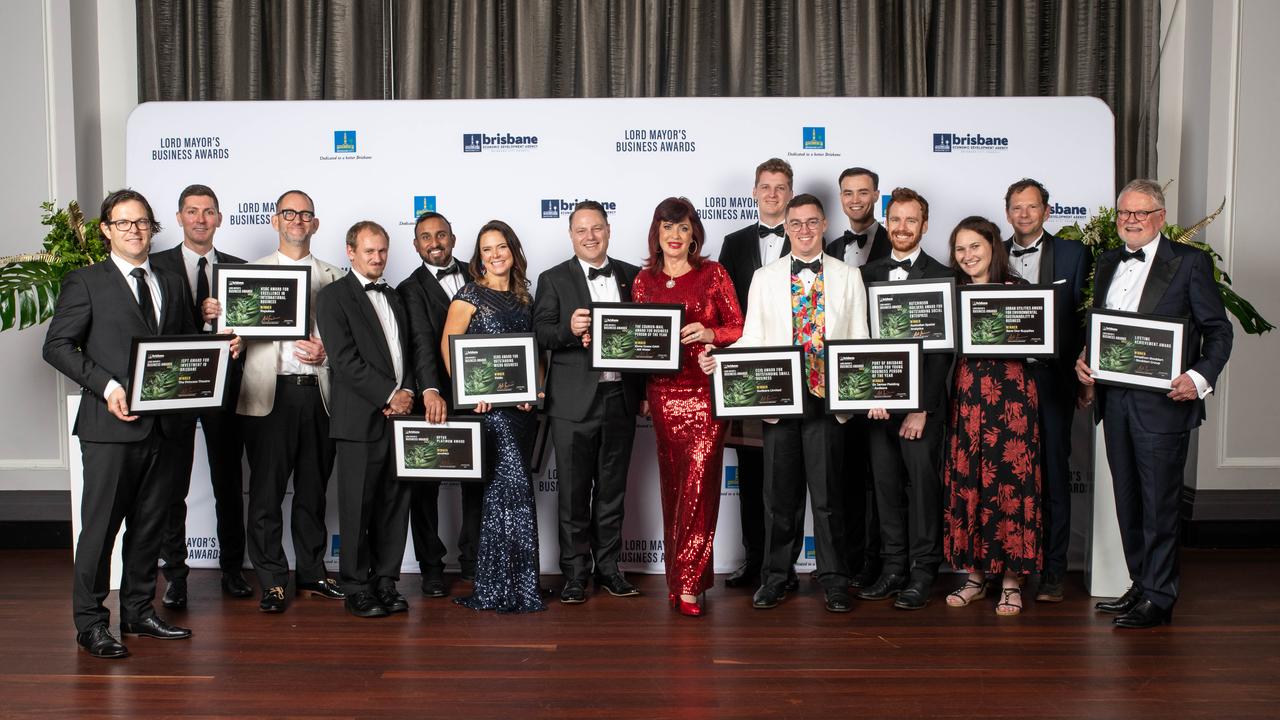 For example, last year's LMBA winner of the Outstanding Social Enterprise category, Australian Spatial Analytics, continues to go from strength to strength. It was acclaimed in the 2022 LMBAs for both 'transforming lives' and 'solving skills shortages'.
Australian Spatial Analytics CEO, Geoffrey Smith said the company was helping to champion neurodiversity in the workplace by recruiting young people with autism in data analytics jobs "where their talents can shine".
"We back young autistic and neurodiverse people, bring them on with no experience and provide them on the job training to be data analysts," Mr Smith said.
"The coolest thing about that is Brisbane has a very high demand for this and we can pay them really well. There are really awesome neurodiverse people who can be great in this space, however 55 percent of people who are under 30 and autistic are sitting at home unemployed, which is crazy with this skills shortage.
"Our growth has been a whirlwind in the last 12 months (since winning the award). Brisbane's my home and will always be the HQ of Australian Spatial Analytics."
Meanwhile, last year's winner of the Urban Utilities Award for Environmental Sustainability in Business, Save Our Supplies, has salvaged millions of dollars in medical waste by shipping usable items to countries in need.
Founder Claire Lane, said the awards had been a boost for the company's credibility, opening new opportunities.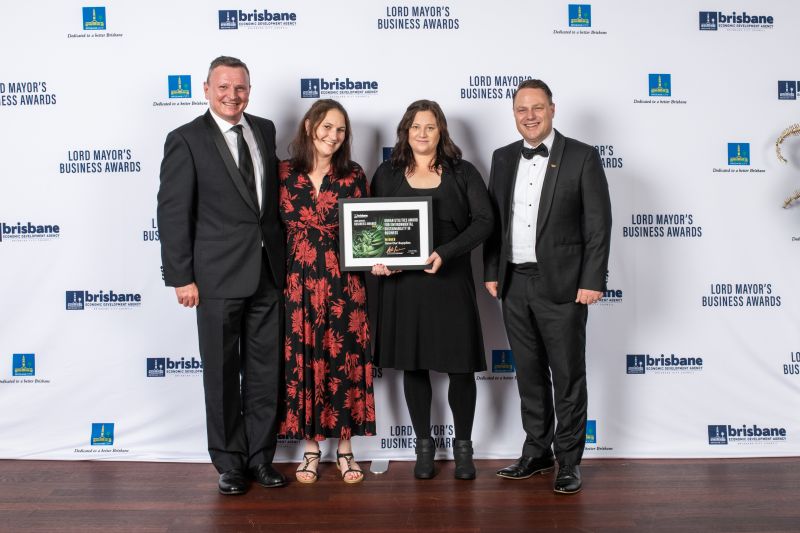 "How much we've grown in the last year speaks volumes to how much this award means," Ms Lane said.
"The award has been absolutely amazing … people are starting to take us seriously and we're starting to get a bit more credibility, which has just been awesome."
Lord Mayor Adrian Schrinner said the awards were an opportunity to celebrate the creativity, entrepreneurship and determination of Brisbane's business community.
"As businesses battle rising inflation and cost-of-living, we want to shine a light on the organisations trailblazing real innovation and having a positive impact on the lives of people in Brisbane and around the world," Cr Schrinner said.
"Brisbane has undergone major transformation since these awards first launched in 2006, but one thing that hasn't changed is the grit, determination, and innovative spirit of our business community.
"Being recognised as a finalist or winner in the Lord Mayor's Business Awards gives nominees an opportunity to share their story, inspire other business owners and innovators, and accelerate business growth through new networks and connections."
One business leader who can speak from experience about the 'energising' value of winning a Brisbane LMBA is AIS Water CEO Elena Gosse, who was named 2022 Business Person of the Year, after also being a finalist for the same award in 2021.
AIS Water is a finalist in two of the LMBAs' 11 categories this year: the Australia Pacific LNG Business Transformation Award and the ISPT Investment in Brisbane Award.
Pivotal to being named as finalists for both awards was the development and recent opening of AIS Water's $9 million anode manufacturing facility. AIS is now producing, exporting and selling Brisbane made anode material to the world. The new anode production facility at Tingalpa allows AIS Water to continue to produce anodes for its own chlorinator technologies and now be a supplier to other companies worldwide.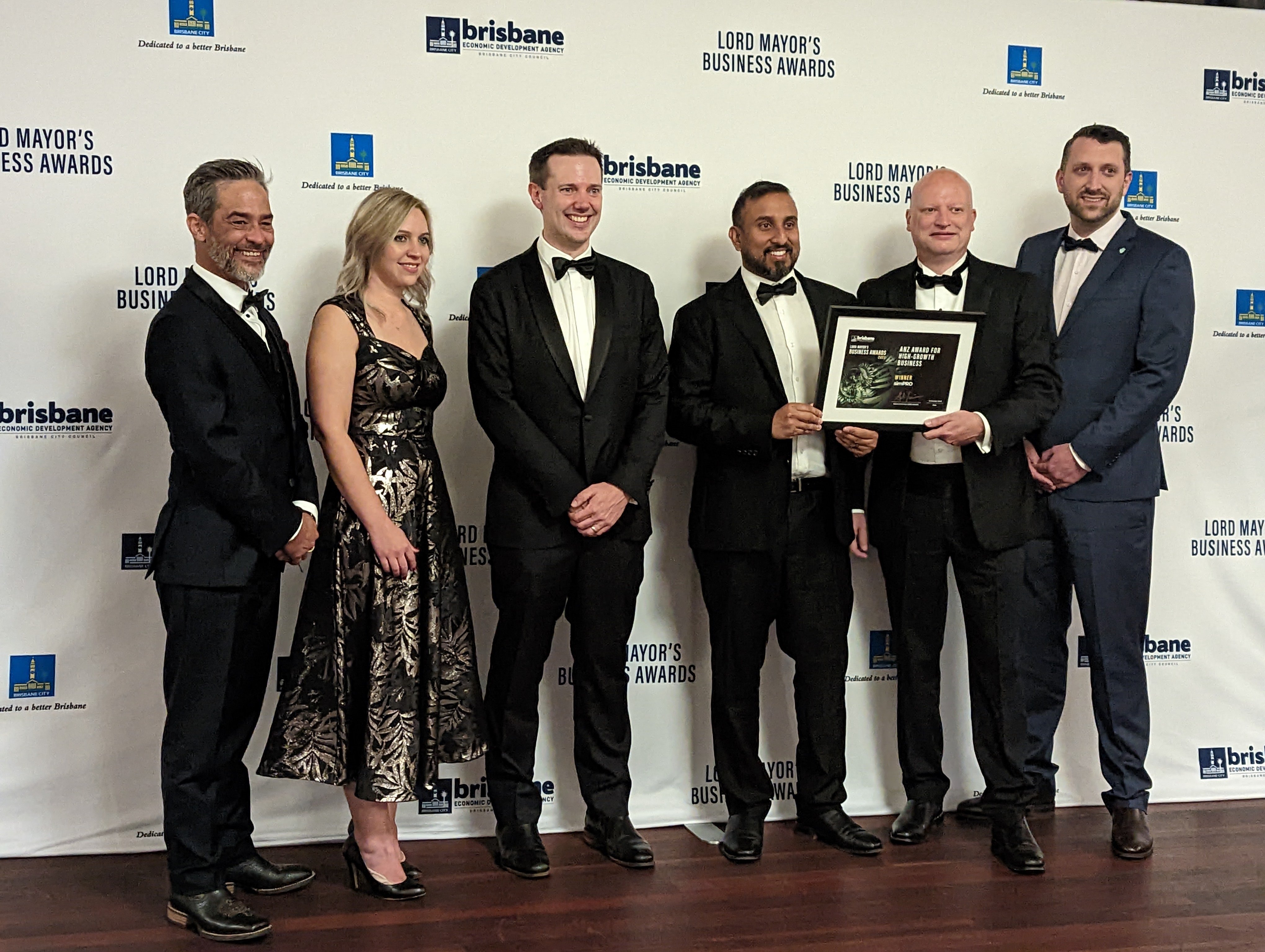 The production facility is the only one of its kind in the Southern Hemisphere and represents the third production facility operated by AIS Water, to meet growing demand for its technology.
The two categories in which AIS Water has been named as a finalist recognise and applaud business initiatives and investments that benefit Brisbane.
The Australia Pacific LNG Business Transformation Award "acknowledges companies that have transformed their business through initiatives, innovation or technical achievement, to grow their impact for customers or communities".
The ISPT Investment in Brisbane Award "recognises businesses that have made a strategic investment in Brisbane and the city's future. Investment can take the form of capital investment, new ideas, and new company divisions or projects undertaken in Brisbane".
AIS Water is no stranger to the Lord Mayor's Business Awards, with CEO Elena Gosse named Business Person of the Year at the 2022 event, after also being a finalist for the same award in 2021.
"The decision to invest $9 million into building an anode production facility so soon after the upheaval and uncertainty of the Covid pandemic, was a big one for AIS Water," Ms Gosse said. "We had been producing anodes for our own use for some time, and were aware of the growing demand for anode material internationally.
"We believed in our business, our team and our product and backed ourselves. And it has paid off."
Organiser of the Brisbane LMBAs, the Brisbane Economic Development
Agency's (BEDA) CEO, Anthony Ryan said, "Brisbane Economic Development Agency is proud to facilitate these incredible awards that recognise the innovators and positive change-makers driving the city's economic future.
"We look forward to celebrating Brisbane's thriving business community and announcing the winners with Lord Mayor Adrian Schrinner at City Hall on Friday, 20 October."
Lord Mayor's Business Awards categories and finalists for 2023
CISCO International Business Award
Griffith University International Development Unit
Urban Utilities Environmental Sustainability in Business Award
Hutchinson Builders Social Enterprise Award
Nundah Community Enterprises Cooperative
Business Chamber Queensland Small Business Award
Accenture Australia Product Innovation Award
Virgin Australia Micro Business Award
ANZ High-Growth Business Award
Australia Pacific LNG Business Transformation Award
ISPT Investment in Brisbane Award
Thomas Dixon Centre (Queensland Ballet)
Port of Brisbane Young Business Person of the Year Award
Adam Brunes - Aruga
Lachlan Feeney - Labrys
Liz Hemmens - Moreton Island Adventures
Mathew Allan - Australian Droid and Robot
The Courier-Mail Business Person of the Year Award
Jamie Wilson - Cryptoloc
Li Cunxin AO - Queensland Ballet
Sarah-Jane Peterschlingmann - Atech
William Smith-Stubbs - Mettlesome

ends