2022 Brisbane Lord Mayor's Business Awards finalists heralded
THIRTY-FOUR outstanding Brisbane businesses and eight business leaders have been named finalists across 11 categories in the 2022 Lord Mayor's Business Awards (LMBA).

Brisbane Lord Mayor Adrian Schrinner said the awards showcased some of the most exciting, innovative and creative businesses in Brisbane, with finalists improving lives, creating jobs and driving the city's global reputation for innovation.

"From businesses improving lives through healthcare innovation and accessibility, to those driving growth and jobs in our arts, culture and sports economies, this year's entrants are making a remarkable impact in our community and around the world," Cr Schrinner said.

"The vision and leadership of this year's finalists will help carve out a lasting legacy for our city to 2032 and beyond."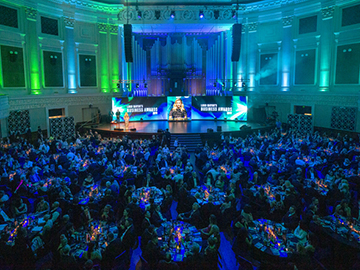 The 2022 awards received the highest number of nominations in its 17-year history, in a sign of post-pandemic optimism and growing confidence in the local business community, according to Cr Schrinner.
Finalists across a range of industries including sustainability, healthcare and technology are up for the awards, while Brisbane businesses with their sights on the 2032 Olympic and Paralympic Games are also amongst the finalists going for gold.
"Our city's economic growth is driven by innovative businesses doing exciting things now, but with an eye to the future," Cr Schrinner said.
"These awards recognise the city's most exciting entrepreneurs and businesses who are creating jobs, improving lives and shaping the city's future. Having seen the calibre of this year's finalists, the opportunity for growth in Brisbane is limitless."
Cr Schrinner said the 11 award categories highlighted success stories in a cross-section of industries, including health, technology, accessibility, sustainability, advanced manufacturing and arts and culture.
Stadium designers Populous, city-shaping street artists Vast Yonder and First Nations property services Multhana are some of the outstanding local businesses being recognised by the awards, with an eye on the city's green and gold future.
Vaxxas, the biotech company behind needleless vaccine technology, online health player Midnight Health and circular economy social enterprise Circonomy are also among the list of finalists focused on delivering a sustainable and healthy future.
Category and individual winners of the 2022 Lord Mayor's Business Awards will be announced on October 21, 2022.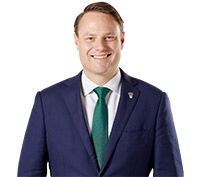 LMBA FINALISTS 2022
HSBC Award for Excellence In International Business
Applied Mining Technologies.
Hydrobiology.
Michael Hill International.
Populous.
Urban Utilities Award for Environmental Sustainability in Business
Give Industries.
Howard Smith Wharves.
Save Our Supplies.
Winson Group.
Hutchinson Builders Award for Outstanding Social Enterprise
Australian Spatial Analytics.
Jigsaw Australia.
Multhana Property Services.
Silver Memories.
CCIQ Award for Outstanding Small Business
Audeara Limited.
dk active.
Goodwill Projects.
PeopleBench.
Accenture Australia Award for Product Innovation
Circonomy.
Li-S Energy.
RedEye Apps.
Vaxxas.
XERO Award for Outstanding Micro Business
Kiddo.
Styling Station Australia.
The Brand Builders.
Vast Yonder.
ANZ Award for High-Growth Business
Aginic Holdings.
Explorate.
Midnight Health.
simPRO.
ISPT Award for Investment In Brisbane
Brisbane International Cruise Terminal.
Chef Collective.
Circonomy.
The Princess Theatre.
Australia Pacific LNG Award for Business Innovation
Circonomy.
DoubleTake Sports.
Electric Mobility Solutions.
Skedulo.
Port Of Brisbane Award for Young Business Person of the Year
Ash Reddy – Chess Mates.
Dr James Fielding – Audeara.
Hailey Brown – Vacayit.
Nina Nguyen – Pakko.
The Courier-Mail Award for Business Person of the Year
Elena Gosse OAM – AIS Water.
Jamie Wilson – Cryptoloc.
Jonathon Stoddart – Stoddart Group.
Simone Joyce – Paypa Plane.
ends