Health sector forced to innovate – and communicate – by COVID pandemic
By Leon Gettler, Talking Business >>
THE ENTIRE medical industry has been forced to adapt and innovate in the post-COVID era, according to associate professor Sanjay Warrier.
Dr Warrier is a Sydney based breast surgeon at Chris O'Brien Lifehouse, Royal Prince Alfred Hospital and the Mater Hospital.
He said in the early days of COVID, there was actually a reduction in the number of breast cancer referrals.
"Over two months, less people were screening and as a result of that there was a reduction in referrals," Dr Warrier told Talking Business.
"We know that one in seven women have breast cancer. So they still have other things happening to them and ultimately at that time, they weren't presenting and that was partly because of concerns at that time relating to COVID.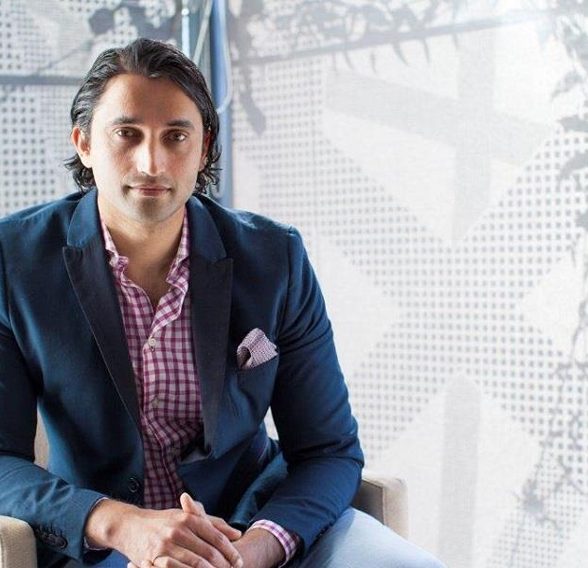 "What has happened over a period of time has been the ability for us as medical people to adapt to COVID.
"The first time it happened, no one really knew what to do and that was probably showcased by varying things. Initial recommendations were you don't need a face mask when you were seeing patients.
"And things have adapted a long way when it comes to PPE (personal protective equipment)," Dr Warrier said.
"We are a lot more now keen to be engaging people with symptoms and also encouraging screening as well."
Health care communication changed forever
Dr Warrier said this forced adaptation had affected the entire health care industry.
"Across the scope, it comes to provision of services, but also anyone across the industry would have noticed a reduction in seeing people – but it doesn't necessarily mean people aren't getting sick for other reasons outside of COVID," he said.
This means doctors are now more aware of the importance of messaging to patients.
"It' is about messaging to the public – whether it's through government, whether it's through campaigns – that there will be across Australia, and particularly in multicultural cities, like Sydney and Melbourne. It's not just about one demographic either," Dr Warrier said.
"In our area of health, we have a lot of culturally linguistic things that we need to target and when we look at our screening program, when we restarted it, there were certain patients in our area – we had 4000 less screens – and a lot of them are from non-English speaking backgrounds.
"So we did a lot of advertising and using telehealth services in multiple languages to try and target these groups so that they would come back and do their potential screens for breast cancer."
Re-setting patient care in a busy world
Delays in appointment-setting have become part of the 'new-normal' in Australia healthcare, but Dr Warrier said better communication would help to alleviate the situation.
"So I think as a medical profession, we have an obligation to ensure that people are aware that if they have symptoms, that they should go and seek a specialist opinion," he said.
Dr Warrier said this meant the medical industry now had to innovate to reach patients more effectively in the post-COVID era.
This can also be done by working with governments and bodies like the Cancer Institute and breast cancer advocacy groups,
As we enter the fourth year of COVID, there have been noticeable changes, he said. People were now more aware of keeping distanced, they were wearing masks and medical staff were now seeing people face-to-face more regularly.
"It's just giving those messages across to the broader community … don't forget about doing the things you need to do to make sure you live a long healthy life," Dr Warrier said.
Hear the complete interview and catch up with other topical business news on Leon Gettler's Talking Business podcast, released every Friday at www.acast.com/talkingbusiness.
https://play.acast.com/s/talkingbusiness/talking-business7-interview-with-dr-sanjay-warrier
ends
,