AIS Water CEO Elena Gosse named Business Person of the Year in Brisbane LMBAs
THERE ARE TWO reasons Elena Gosse has won so many business and community awards over the past two decades. The first is her company's global commitment to providing safe, simple and smart water disinfection technology for commercial and residential swimming pools – and this is closely followed by the contributions she makes to community.
Last Friday night, the AIS Water CEO added another prized acclamation when she was officially named Business Person of the Year at the Brisbane Lord Mayor's Business Awards (LMBAs) presented at a gala ceremony at Brisbane City Hall.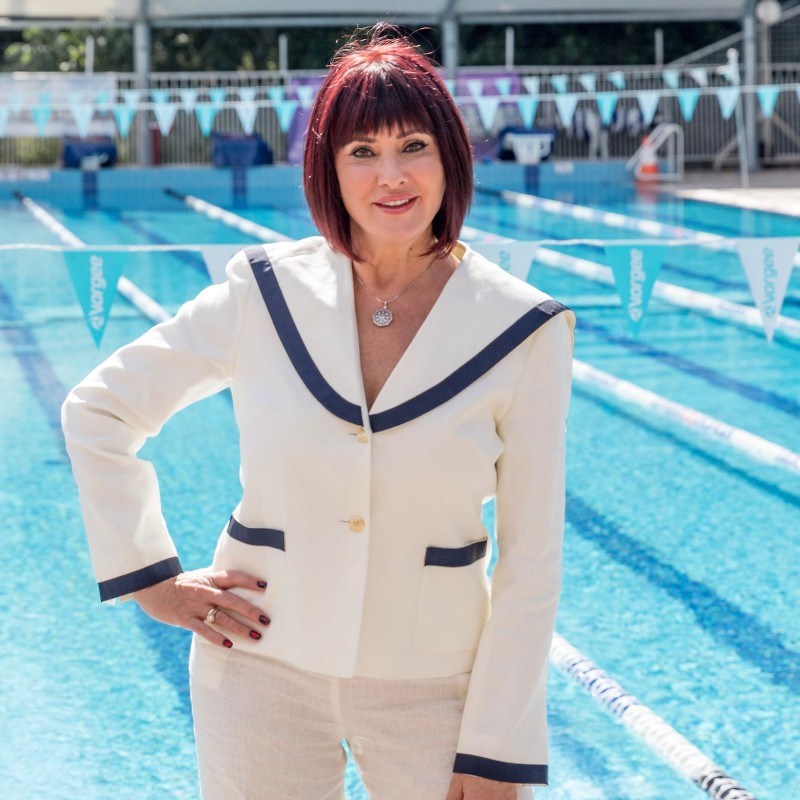 Ms Gosse, who is this year celebrating AIS Water's 30th anniversary, said she was proud her company's innovative and water saving technology was now operating in more than 55 countries.
"This is a year of celebration for us, as we look back and recognise our hard work and the evolution of our technology from swimming pool disinfection to exploring future clean, green energy," the Brisbane-based business owner said.
In June, Elena Gosse received an Order of Australia Medal (OAM) for her service to manufacturing and to the community, acknowledging her ongoing work in advocacy and fundraising for the prevention of domestic and family violence, her personal mentoring of women into leadership roles and her public speaking engagements.
"The Lord Mayor's Business Person of the Year award caps off a fabulous year of recognition both for our company and myself personally," Ms Gosse said. "It is just that little bit extra special having faced a few years of uncertainty and challenges, as all businesses have in the face of COVID.
"In this time, we continued trading as an essential business and were fortunate to retain all our staff, add new employees in new roles and build our third manufacturing facility at a cost of $9 million, where we continue to develop world-leading water disinfection technology."
Brisbane City Council describes the Lord Mayor's Business Awards as recognising "the best and most innovative businesses and entrepreneurs in Brisbane".
"The awards centre on the energy, drive and passion behind businesses in any commercial or industrial sector contributing to the growth of Brisbane's economy," Council states. "A diverse range of businesses and businesspeople have been named winners since the awards started, highlighting excellence, success and those who think outside the square - all trademarks of Brisbane's business community."
The three other finalists for this year's Business Person of the Year were Jamie Wilson of Cryptoloc, Simone Joyce of Paypa Plane and Jonathon Stoddart of Stoddart Group who also received a Lifetime Achievement Award.
Ms Gosse, who was also named as a finalist in the 2021 Lord Mayor's Business Awards, said she felt honoured to be in the company of such accomplished and successful Brisbane-based entrepreneurs.
"I find attending award nights such as the Lord Mayor's Business Awards allows me the opportunity to meet some incredible business people, to network and to share our stories," Ms Gosse said.
"To be twice listed as a Business Person of the Year finalist for the Lord Mayor's Awards and to then be named the winner, when I am in such esteemed company, is humbling while encouraging me to continue to strive to be the best business woman I can be.
"It is always exciting to win awards. But our day-to-day business is developing ground-breaking pool chlorination systems so our focus now turns back to the job at hand."
Ms Gosse and AIS Water have won acclaim in the LMBAs before, in 2014, and have won awards from the Financial Review's 100 Women of Influence, the Stevie Awards, the Women in Business Awards of Australia, a Dancing CEOs award and regular finalist honours in the Telstra Business Awards, EY Entrepreneur of the Year, and the Queensland Premier's Awards among many others.
Elena Gosse TEDx Talk: https://www.youtube.com/watch?v=x_DcpVn1fkY
ends